Celebrating Craft at the V&A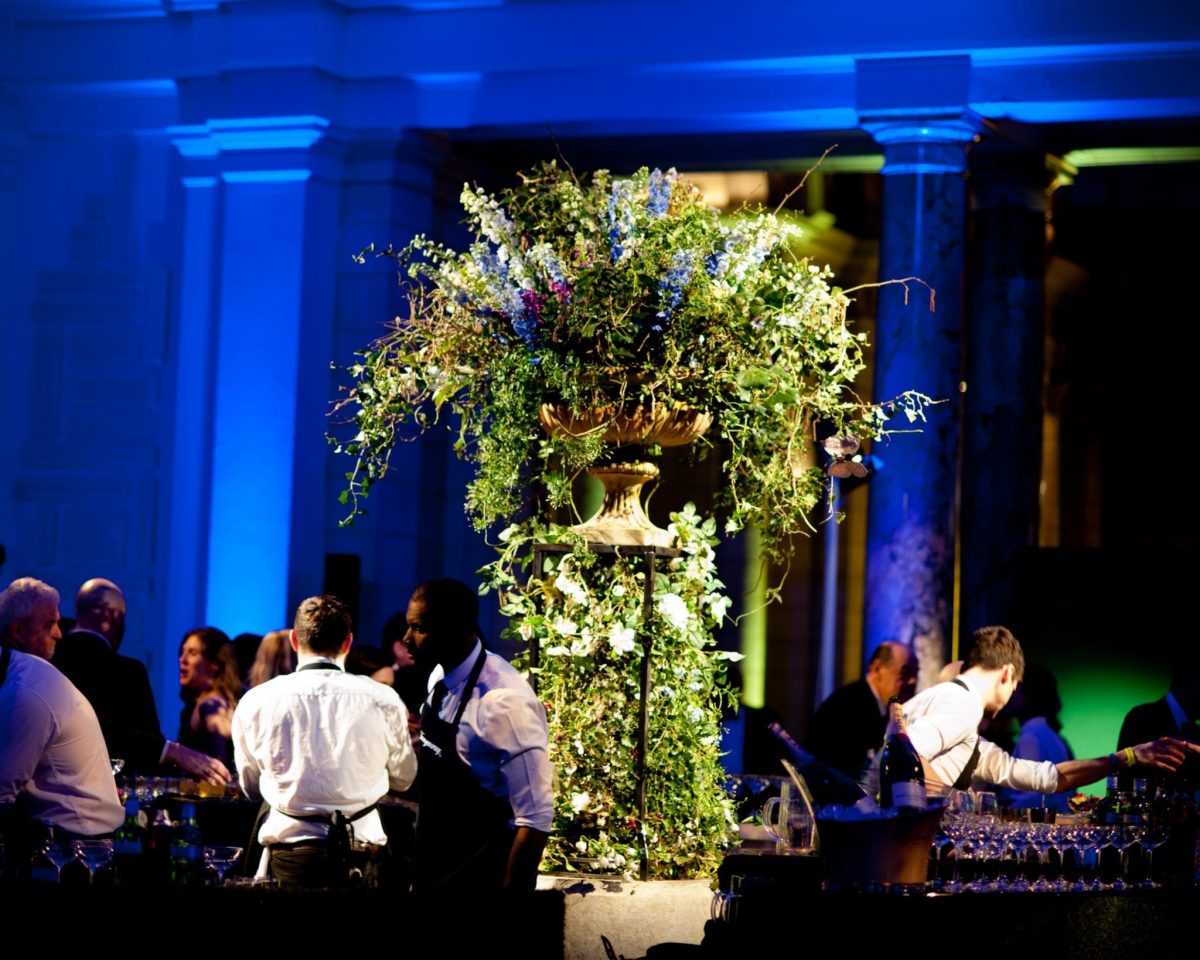 Supporting Excellence in British Craftsmanship
On 6th March The Earl of Snowdon, Vice Patron of The Queen Elizabeth Scholarship Trust (QEST), hosted our annual dinner at the V&A, at  which 24 QEST Scholars demonstrated their skills, including enamelling, watchmaking, basket making, sculpting, blacksmithing and armoury.
An auction of pieces made by QEST Alumni, as well as luxury handcrafted goods, bespoke tours and masterclasses, raised more than £150,000 which will go towards supporting the education and training of talented and aspiring craftspeople.
The Earl of Snowdon said, 'It was an honour to host the 'Celebration of Craft' dinner and auction at the Victoria and Albert Museum in support of QEST. The Victoria and Albert Museum, the home of 'manufactures', is the perfect setting to showcase the importance of British craftsmanship. It was great to see so much generous support and enthusiasm for QEST from so many people. I would like to thank everybody involved in organising this special event and all who came along to help continue the important work of QEST. British craftsmanship has a bright future!'
Lance Patterson, CEO, at Penhaligon's, the event's principal sponsor, said, 'As a luxury brand and Royal Warrant holder, Penhaligon's are reliant on the highest level of craftsmanship. QEST's mission to support excellence in craft in the UK is synonymous with our brand values and our reputation for supporting British Craftsmanship throughout our 147-year history. Penhaligon's are delighted to be supporting a QEST scholar – showing our commitment to training the next generation. Fundraising is of the utmost importance to allow QEST to continue the significant work it does and Penhaligon's are proud to continue helping the charity and sponsor the 2018 gala dinner at The Victoria & Albert Museum.'
---
A huge thank you to all our sponsors, supporters and partners for making such a fantastic event possible.