Mixed Metal Fusing with Hazel Thorn
September 25th 2022

-

September 29th 2022

£493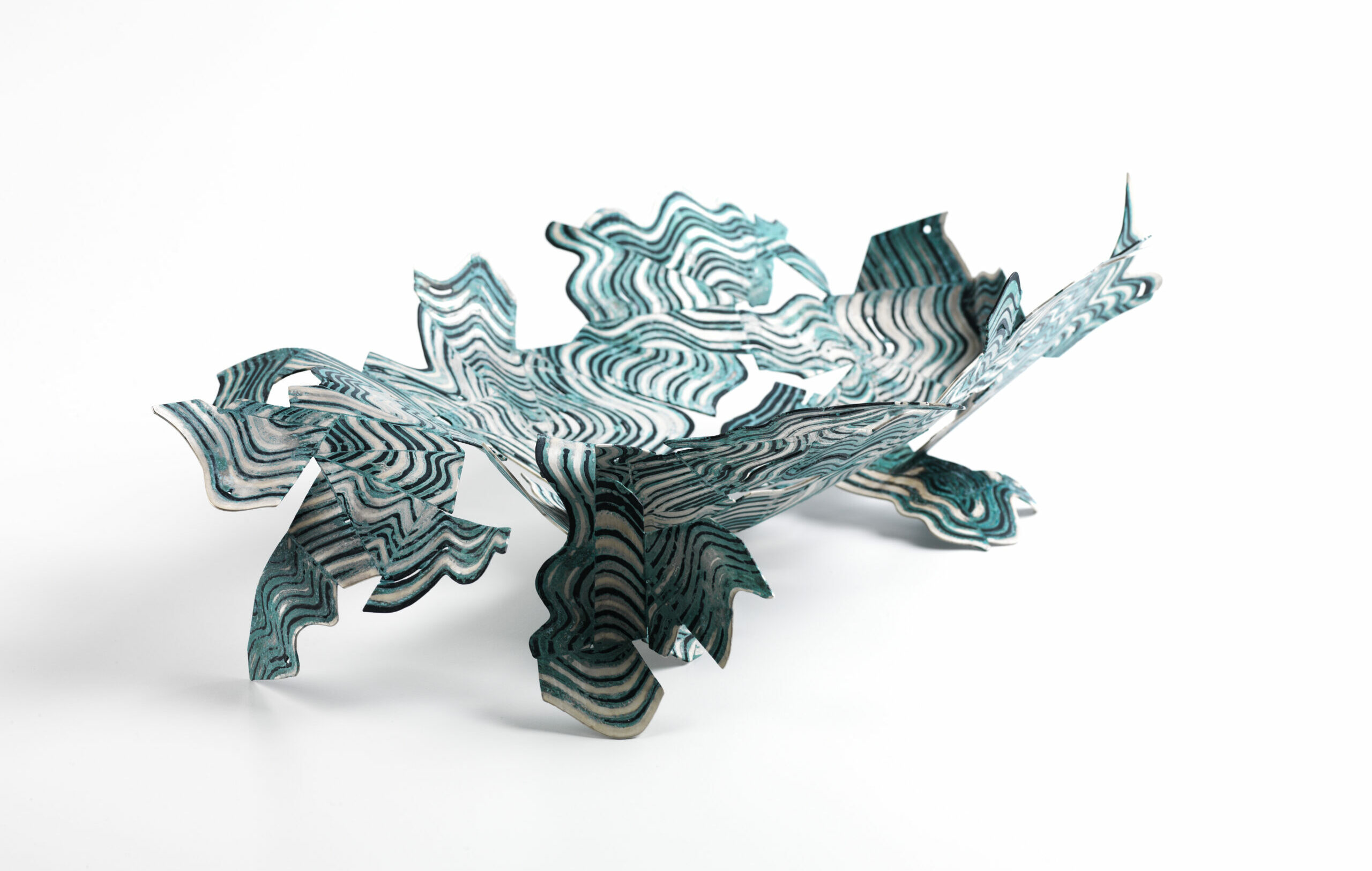 Discover mixed-metal fusing, building up pattern in different ways and using chemical patination processes to colour the resulting samples.
This course covers various ways of creating pattern through mixed-metal fusing, by a lateral layering of wires, rods or pieces of sheet. The possibilities of these techniques can lend themselves to many different styles, whether geometric or organic, abstract or representational.
During the course, you will create several small samples, and also consider how these processes could be incorporated into your design work, in either silversmithing or jewellery. The samples made on the course will include several different type of patterns and patinas. Before patinating, you may wish to form your metal samples into three-dimensional objects.
You will be shown how to create various patterns then encouraged to look at your research materials, and work with the tutor, to develop the techniques towards your own personal style and ideas.
After participating in this course, you will be well prepared to continue making the types of patterned metal sheets demonstrated, and to experiment further on your own. There is a huge amount of potential to explore, in terms of the ways of creating patterns, the chemicals used to colour the metals and the eventual applications of these experiments into finished pieces.
Your tutor has developed this fusing technique after learning Mokume Gane here, at West Dean College, on Alistair McCallum's course. She spent several years, including a masters degree, refining and progressing her technique, leading to a distinctive pallet of patterns and colours which are recognisably related to, but also distinct from, the original Mokume Gane.