QEST Award for Excellence
Sponsored by Thomas Fattorini Ltd
The QEST Award for Excellence is awarded annually to a QEST Scholar who has made an outstanding contribution to their craft and the sector, whilst demonstrating their commitment to training and passing on skills to the next generation. The winner is presented with an engraved medal and £1,000 prize.
Tom Fattorini explains:
When we were granted our Royal Warrant of Appointment to HM The Queen as Manufacturer of Insignia, Honours and Awards in 2008 I learnt about QEST and understood, as in my own trade, the supreme importance of people and their skills. I saw that we needed to encourage and preserve these amazing skills for the future and celebrate those that have given their lives to their craft and who are also passing on their valuable experience to new generations. Thus, the QEST Award for Excellence was born, which we are proud to support.
2022 Winner: Charlotte De Syllas
Jewellery
Charlotte has been creating bespoke jewellery to her own designs since 1966. She works mostly to commission, creating bespoke pieces in carved gemstone, with gold, platinum and silver as supporting materials, to capture the client's personality. Her designs are characterised by flowing, organic lines and brilliant colours, yet their sculptural elegance often conceals an intricate structure that has involved all her skills as goldsmith, fine carver and artist combined.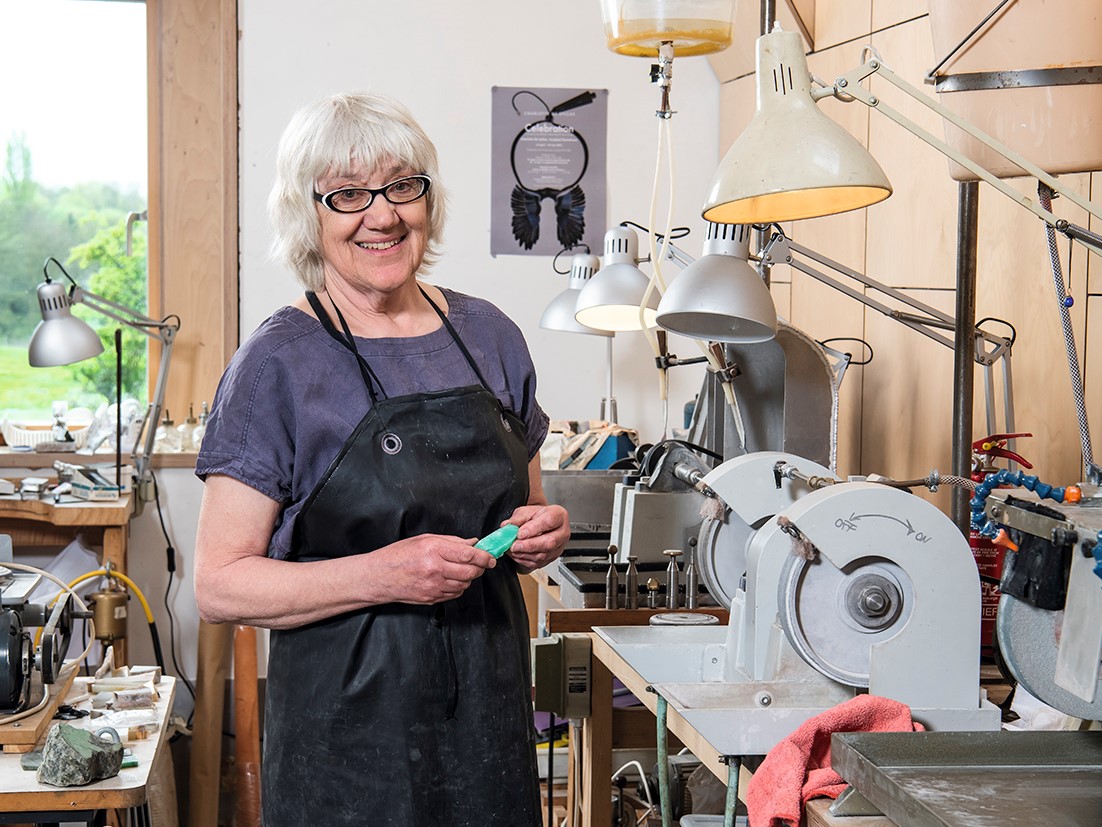 Previous Winners
2021: Annemarie O'Sullivan - 2016 QEST D'Oyly Carte Charitable Trust Scholar - Basketmaking
2020: Andrian Melka - 2008 QEST Scholar - Sculpture & Stone Carving
2019: Rod Kelly - 2000 QEST Scholar - Goldsmithing & Silversmithing
2018: Deborah Carré - 1997 QEST Scholar - Shoemaking
2017: Bob Johnston - 2004 QEST Scholar - Basketmaking & Willow Sculpture
2016: Franki Brewer & Juliet Bailey - 2013 QEST Scholars - Woven Textile Design & Weaving
2015: Joey Richardson - 2012 QEST Carpenters' Company Scholar - Woodturning & Glass Artistry
2014: Shem Mackey - 1998 QEST Scholar - Luthiery
2013: Mel Howse - 2008 QEST Scholar - Vitreous Art