2019 QEST Award for Excellence Presented to Rod Kelly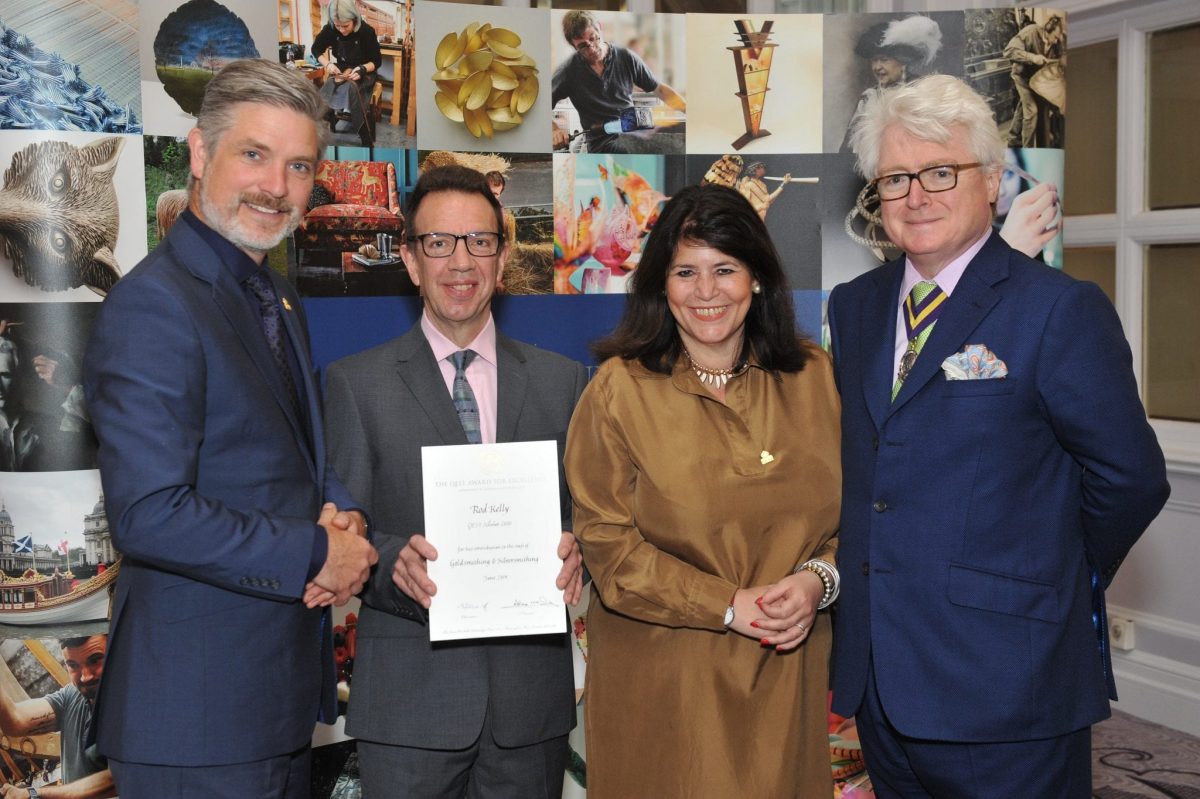 Congratulations to Rod Kelly who was awarded this year's QEST Award for Excellence at the Royal Warrant Holders Association & QEST Annual Luncheon today. Presented by Dr Jonathan Foyle and kindly donated by Thomas Fattorini, this medal is given to the QEST Scholar who has made the most significant contribution to their craft.
Rod was awarded a QEST Scholarship for gold and silver-smithing in 2000. He specialises in low relief chasing, often inlaid with gold, producing modern low relief graphic images on elegant pieces of modern silver. Fourteen years ago he set up the South House Silver Workshop on the Shetland Islands with his wife, enameller & jeweller Sheila McDonald. Together they have trained and mentored more than 60 young makers, including seven QEST scholars and apprentices.
One of Rod's most significant commissions was The Diamond Jubilee Rosewater Dish, created for The Worshipful Company of Goldsmiths. Used on formal occasions at Goldsmiths' Hall, the piece highlights the Company's role as a major patron of modern silver and the exceptional quality of British silverwork. Rod was invited for a private audience with Her Majesty The Queen to present the piece and tell its story.
Rod's work has also appeared on a first-class Millennium stamp for Royal Mail, a £2 coin in circulation celebrating the engineer I K Brunel and a £5 Crown celebrating the 450th anniversary of the accession of Queen Elizabeth I. His work is held in museums including the V&A, National Museum of Scotland, Birmingham Museum, St Pauls Cathedral and Lichfield Cathedral, and features in The Silver Trust collection in use at 10 Downing Street.
His dedication to his craft along with his commitment to sharing his knowledge and training silversmiths of the future is hugely impressive, and QEST are very proud to present him with this award.