QEST Award for Excellence 2022 Presented to Charlotte De Syllas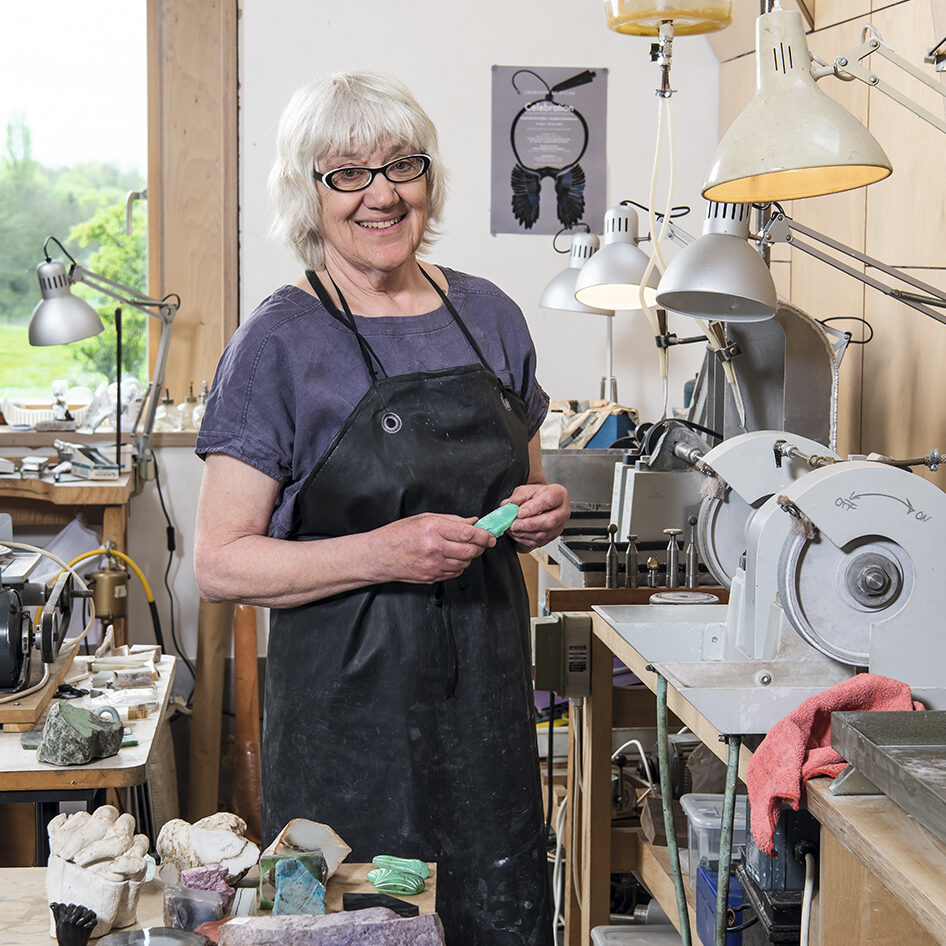 Congratulations to QEST Scholar and jeweller Charlotte De Syllas, who was presented with this year's QEST Award for Excellence today by QEST Ambassador Jay Blades MBE. Kindly sponsored by Thomas Fattorini, the medal is awarded annually to a QEST Scholar who has made a significant contribution to their craft, and the craft sector, both through their work and teaching.
Charlotte has been creating bespoke jewellery to her own designs since 1966. She works mostly to commission, creating bespoke pieces in carved gemstone, with gold, platinum and silver as supporting materials, to capture the client's personality. Her designs are characterised by flowing, organic lines and brilliant colours, yet their sculptural elegance often conceals an intricate structure that has involved all her skills as goldsmith, fine carver and artist combined.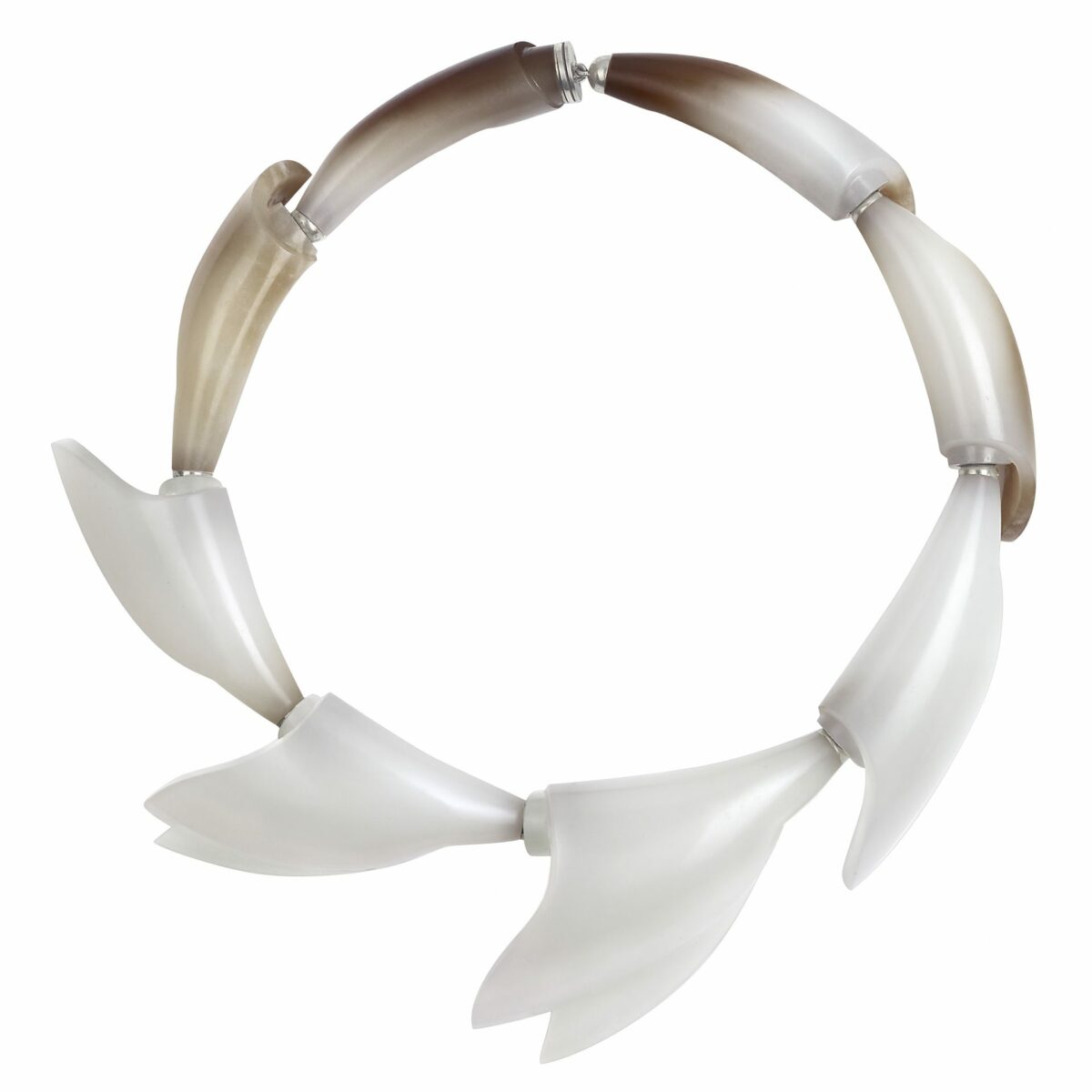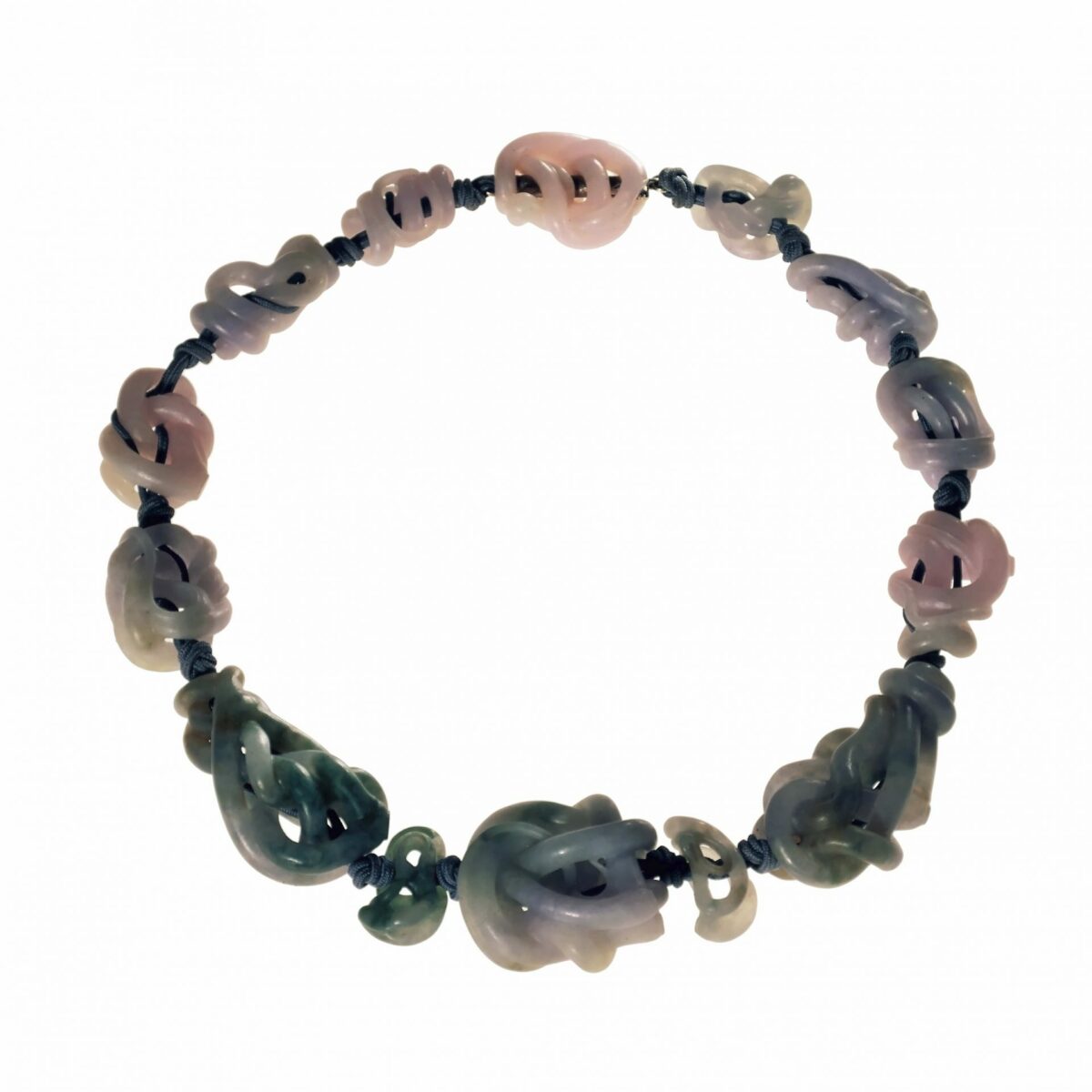 In February 2020, Charlotte was awarded Lifetime Achievement Award at the Goldsmiths' Craft and Design Council Awards in recognition of her outstanding contribution and commitment to the jewellery profession. Her work is recognised around the world and can be found in The Worshipful Company of Goldsmiths, the Victoria & Albert Museum and the Crafts Council in London, and also the Swiss National Museum in Zurich.
With support of a QEST Scholarship in 1999, Charlotte spent a year researching hollow-casting glass as an alternative to carved gemstone under Keith Cummings at Wolverhampton University. Though she returned to gemstone-carving, she has commented that the midcareer study acted as a springboard to new perspectives, techniques and ways of working.
Charlotte has undertaken restoration work for Christie's, London; for the Fitzwilliam Museum, Cambridge and on a number of oriental antiques in jade and hard stones. She has taught and lectured at institutions across the UK and further afield, and she continues to teach workshops in gemstone and hardstone carving for jewellery from her Norfolk studio.