RWHA & QEST Annual Luncheon | 25 May 2022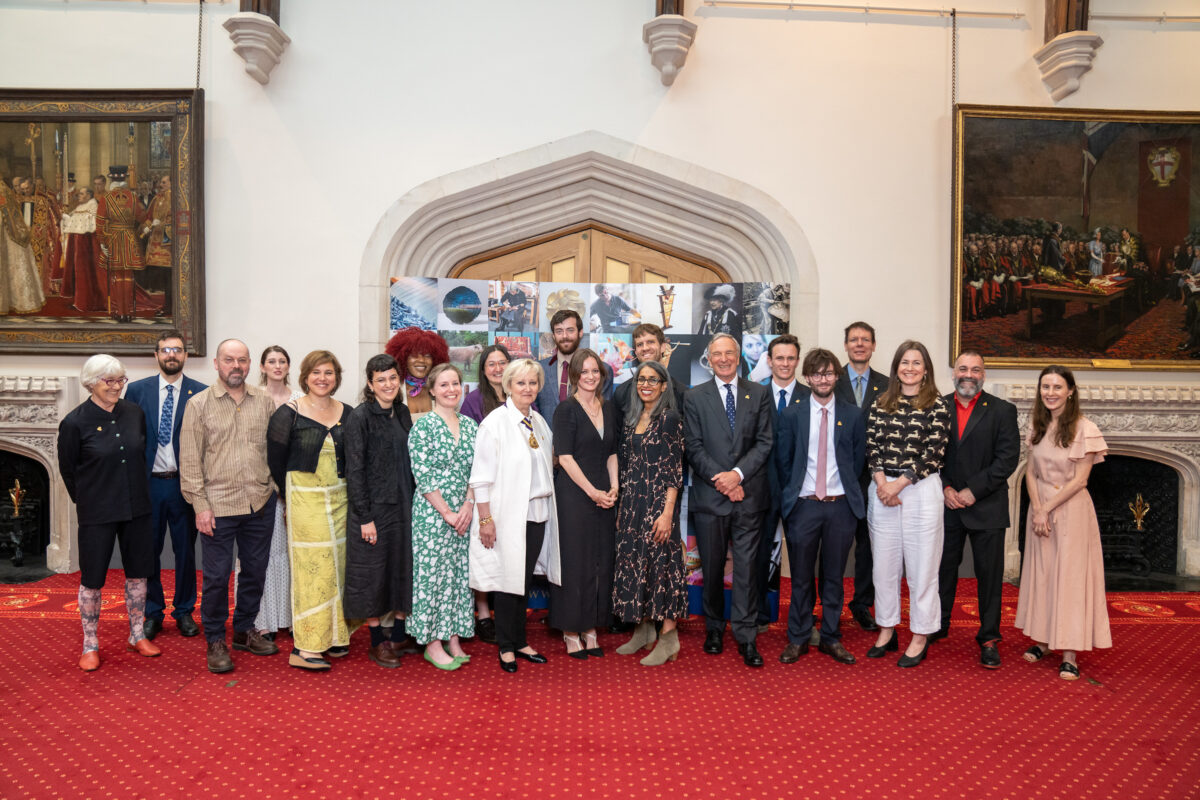 The spectacular Guildhall, London made a very special setting for the Royal Warrant Holders Association and QEST Annual Luncheon in the Platinum Jubilee year.
We were delighted to congratulate our Autumn 2021 Scholars and Apprentices on their awards, and share their crafts with 550 guests of the RWHA and QEST as they showcased their work during the pre-luncheon reception.
QEST Ambassador Jay Blades presented this year's QEST Award for Excellence to 1999 QEST Scholar Charlotte De Syllas, for her contributions to the craft of jewellery making – read more about why Charlotte was chosen at this year's winner here.
Guest speaker, Robert Hardman, writer and broadcaster specialising in monarchy and history, shared anecdotes from his fascinating career. He also signed copes of his recent book, Queen of Our Times – a definitive new biography of HM Queen Elizabeth II – during the post-luncheon reception.