Private View: Harry Foster-Stringer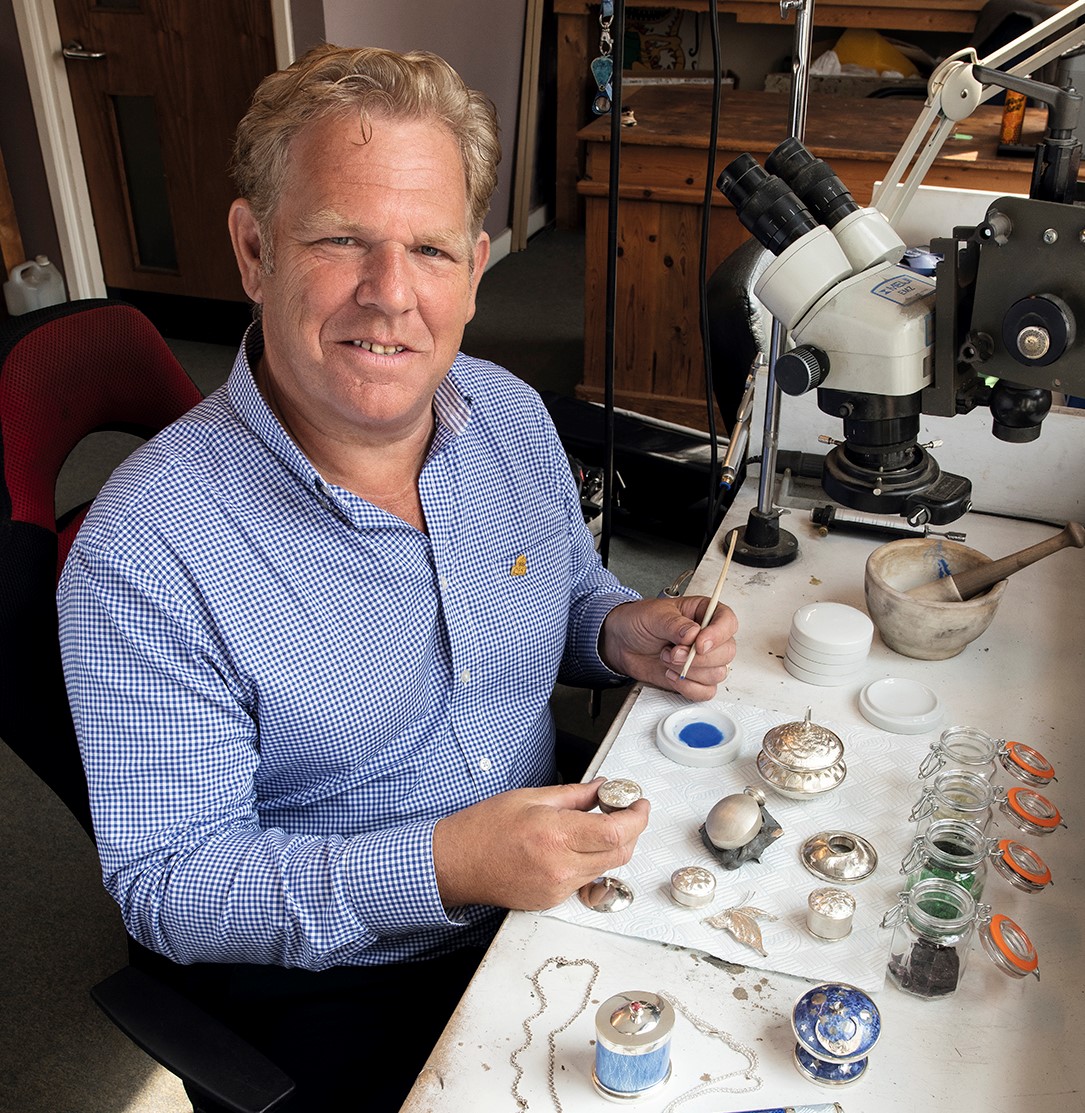 How did you start out?
My apprenticeship covered diamond rings to civic regalia, incorporating mounting, engraving, and small-scale enamelling. This gave me a strong foundation of skills upon which I have built my career over four decades.
When did enamelling capture your imagination?
While teaching at Birmingham City School of Jewellery I watched a demonstration by Rachel Gogerly, former chairman of the Guild of Enamellers, that rekindled my love of the process. Rachel introduced me to second generation enameller Phil Barnes: a consummate craftsman, he could produce exactly what was required from a drawing or replicate a piece to the minutest detail. I spent years putting money aside for training, but it remained beyond my reach.
How did QEST help?
Goldsmith and penmaker Jack Row spent four years at the bench as my apprentice. He told me about the charity when he returned on a QEST Scholarship in 2014 to refine his engraving and stone setting. I leapt at the chance to apply for 15 days of one-to-one tuition with Phil.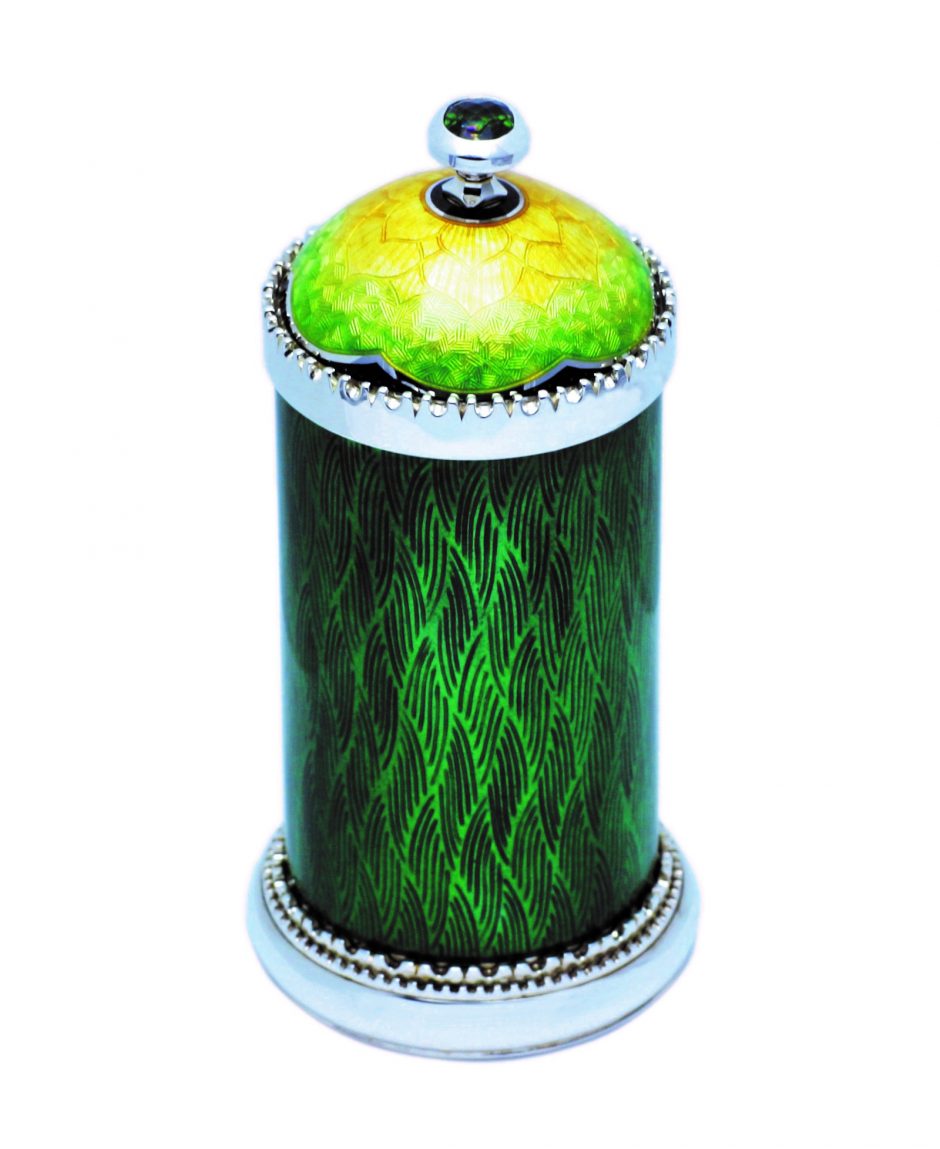 What did you learn?
Phil convinced me to spend longer on preparation; triple the time grinding glass was laborious, but worth it for an immaculate finish. A masterful blender, he also showed me how to achieve seamless graduation and be more adventurous with colour. He was a man of few words, so I was over the moon when I got my first 'that's good' for a pot, blended through five shades from green to yellow, to hold Bendicks mints. Phil's measured temperament suited the craft perfectly – as he told me, all you can do as you lay on the enamel with a quill is be in the right frame of mind and watch it like a hawk in the kiln.
How valuable was this experience?
Time with Phil saved me years of trial and error and quadrupled the scale at which I can work. It has also been a stark reminder how vital it is that we craftspeople share our skills while we can. Phil was diagnosed with cancer soon after I was awarded the QEST Bendicks Scholarship and died this summer. Having devoted his life to this wonderfully expressive craft, Phil was determined to encourage recent signs of a revival (for a while in the UK designers have not incorporated enamelling into their work as there were so few expert makers, therefore few people have taken up the trade as there was little call for it). During the past two years, he has been so generous with his knowledge, and I was overwhelmed when he gave me his materials and tools.
This wouldn't have happened without QEST, which has provided phenomenal support every step of the way. In the last few months alone I have exhibited at Halcyon Days, Bentley &
Skinner, Royal Windsor Horse Show and D.R. Harris, proudly demonstrating my new skill that enables me to complete every element of each commission in house.
This article was originally written by Karen Bennett for the Spring 2019 QEST magazine.  Portrait image courtesy of Julian Calder.