Introduction to Embroidery: 'Imagination'
March 3rd 2021 @ 6:30 pm

-

9:00 pm

£120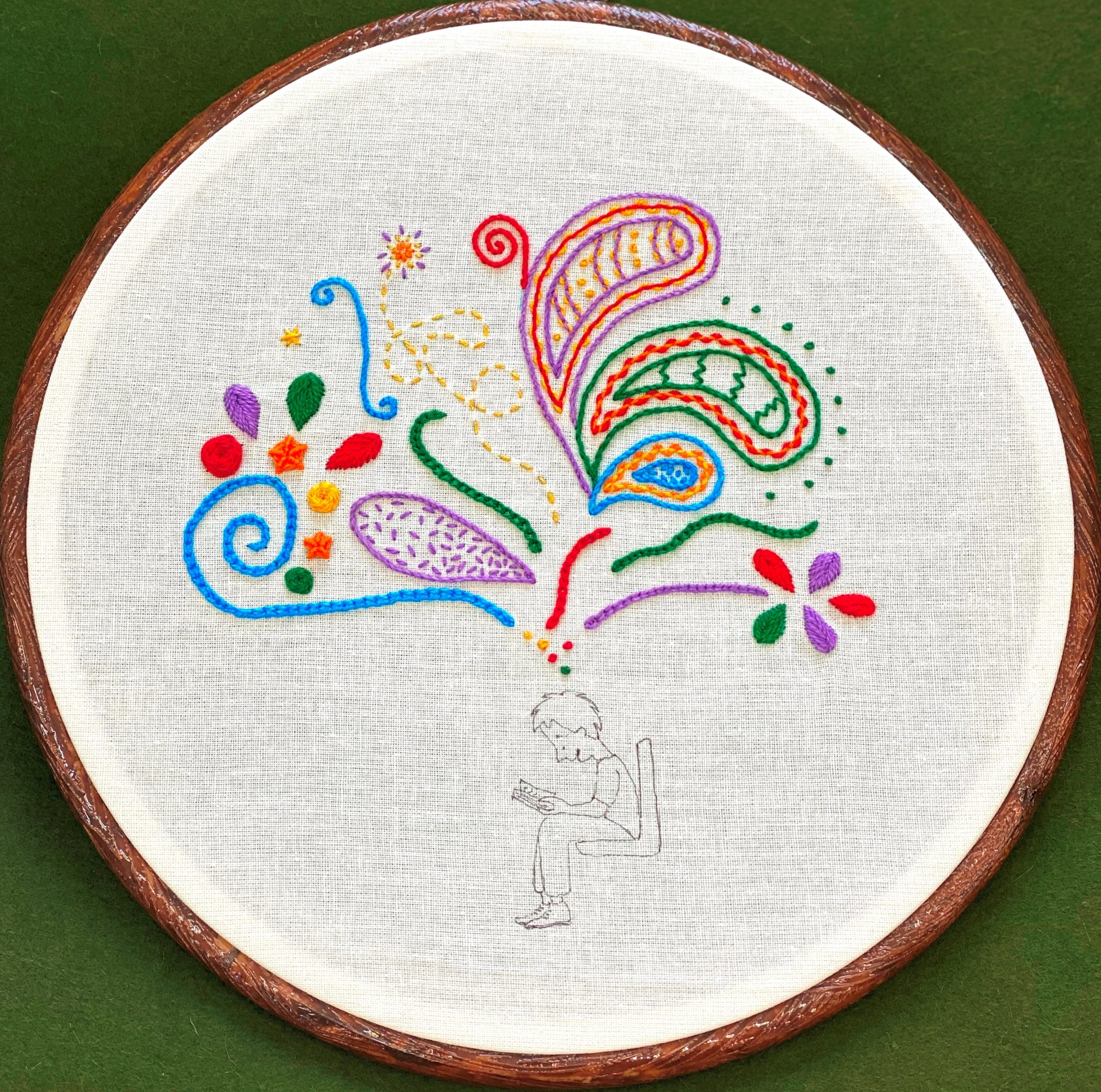 This online class is split over two sessions (3 & 10 March) and is suitable for beginners who would like to try embroidery for the first time, or those who have not picked up a needle since childhood and who are looking for a new, exciting and rewarding hobby.
The imagination design was inspired by QEST Broderers' Company Scholar Matthew's time as a primary teacher and the joy and escapism some of his students found in books. Since March is the month where we celebrate World Book Day and World Imagination Day this seems like the perfect opportunity to celebrate our imaginations. Einsten once said that "Imagination is more important than knowledge. For knowledge is limited to all we now know and understand, while imagination embraces the entire world, and all there ever will be to know and understand."
Students will learn the basics of hand embroidery working with brightly coloured stranded and perlé cotton threads on a cream cotton fabric. The class will teach you how to start and finish threads neatly as well as several commonly used stitches including, Chain Stitch, Seeding, Stem Stitch, French Knots, Double Running Stitch and Whipped & Woven Wheels.
You will be sent a kit in advance of the class containing all materials needed to complete the project. You will need your own embroidery scissors and an 8″ ring frame. Magnifiers and lights might be helpful, but are not essential.
For the Rest of the World bookings will close on Wednesday 17 February to allow for the kit to be posted out in time for the class.
For UK and Europe bookings will close on Wednesday 3 March to allow for the kit to be posted out in time for the class.