Ancient plaster: Casting light on a forgotten sculptural material
March 30th 2021 @ 1:30 pm

-

March 31st 2021 @ 6:00 pm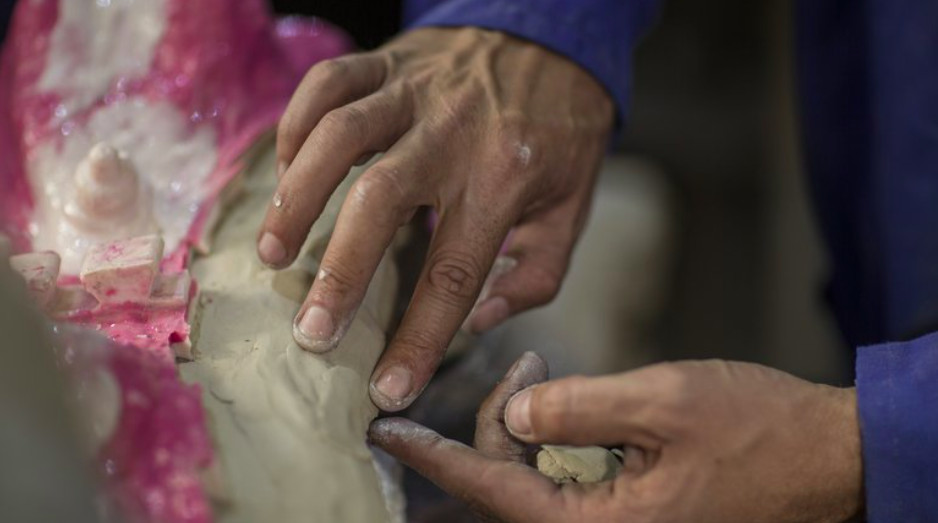 Marble, bronze, and terracotta are all celebrated materials for sculpture in the round. However, plaster, another noteworthy material in antiquity, is understudied and often absent from the archaeological record.
This British Academy conference will explore plaster as a sculptural material in its own right, as well as addressing the use of plaster models for the production of works in other media. The event also aims to tackle the contested issue of life-casting in antiquity, assessing whether such casting was indeed used in the production of works such as the Riace Bronzes.
As well as the usual papers and panel discussions that you might expect at a conference, attendees will also be granted access to a series of pre-recorded demonstrations of plaster working and casting processes. This will provide an important practical understanding of material and technique.
Organised by QEST J Paul Getty Jr Charitable Trust Scholar Emma Payne, the conference also features QEST Garfield Weston Foundation Scholar and sculptor Thomas Merrett.
The event is free to attend but you must register here: https://www.thebritishacademy.ac.uk/events/british-academy-conferences/ancient-plaster-casting-light-forgotten-sculptural-material/
Questions? Contact [email protected]