Depicting Holiness – an Icon Painter's Journey with Christabel Helena Anderson
October 14th 2021 @ 6:30 pm

-

7:30 pm

£5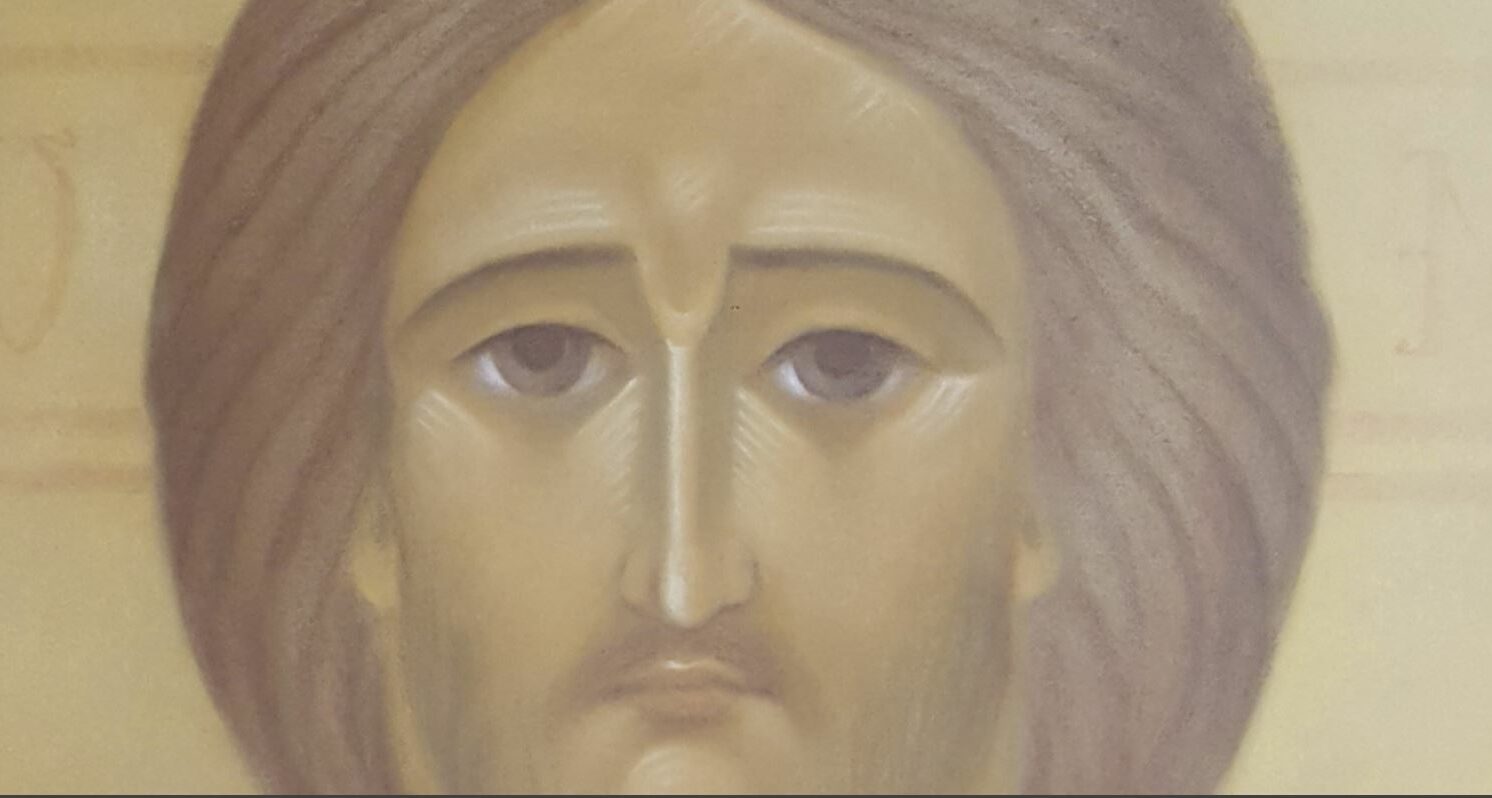 On the subject of her artistic path as an iconographer, Christabel Helena Anderson will share the unfolding development of her work from preliminary studies in Christian iconography and icon panting, and a Master's degree studying traditional artistic techniques in depth at The Prince's Foundation School of Traditional Arts, where she specialised in the iconography of the early saints of Britain and Ireland, exploring possibilities for regional vernacular in Orthodox iconography, and becoming a specialist in the use of egg tempera, ancient paint making techniques, manuscript illumination and methods of gilding.
The talk will follow the continuing development of her work, studies in gemmology, becoming a QEST Scholar and undertaking doctoral research, also at The Prince's Foundation School, during which she researched the depiction of saints for whom there is no existing iconographic exemplar, focusing on the countenance of the saint, kenosis and grace in iconographic practice, and the iconography and theology of Saint Sophrony the Athonite (1896-1993), creating a body of work based upon his iconography of the Holy Face of Christ.
This lecture is offered by the Prince's Foundation School of Traditional Arts as part of London Craft Week 2021.
QEST Scholar Christabel Helena Anderson is an iconographer based in London, United Kingdom. She specialises in the creation of Holy Icons in egg tempera on wood, illuminated miniature paintings in hand made watercolour on vellum, and cloisonné, champlevé and painted vitreous enamels created within the Tradition of the Holy Orthodox Church. The designs, methods and materials are inspired by sacred iconographic exemplars and the art, architecture and manuscripts of Britain and Ireland from the late antique and early medieval periods.
In addition, Christabel is a specialist in gilding techniques, early quill written letterforms and handmade inks. She is a GIA Accredited Jewellery Professional, and an INTBAU Young Practitioner. Christabel occasionally writes for the Orthodox Arts Journal, as well as teaching from her London studio and at The Prince's School of Traditional Arts where she is also a doctoral researcher sponsored by the A. G. Leventis Foundation.