Earth and Fire
May 22nd 2021

-

May 23rd 2021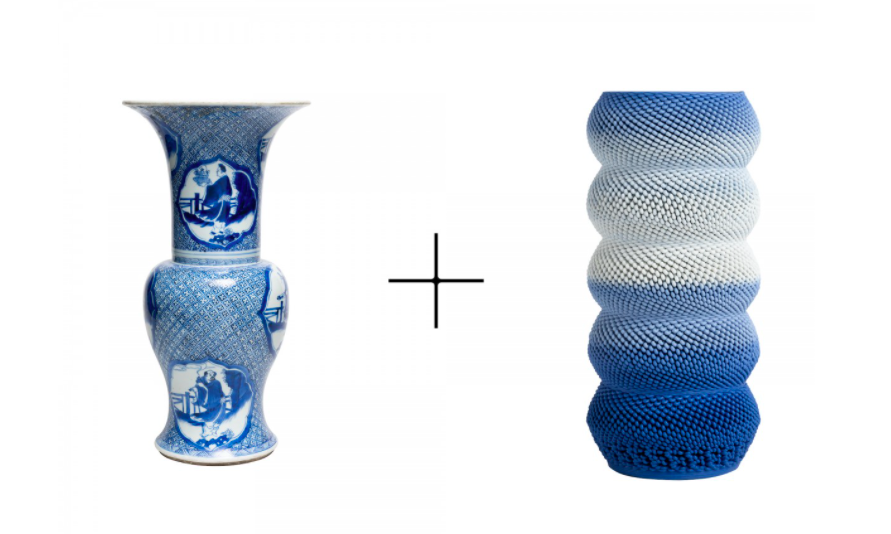 In the historical rooms of Hollenegg, next to Imari Japanese wares, Chinese vases, Augarten tea cups and Persian tiles, twenty-two contemporary designers including QEST Carole Bamford Scholar Alice Walton will be presenting their own ceramic pieces – ranging from vases, to lamps, tables and tiles.
By placing old and new ceramics next to each other in unusual conversation, the exhibition aims to take the visitor on a discovery journey, showing the incredible ingenuity of artisans and designers and the almost magical power of earth and fire. The exhibition is curated by Alice Stori Liechtenstein with Rainald Franz, curator for Glass and Ceramics at the MAK in Vienna, as guest curator.
At the same time, only a short walk from the castle, half hidden in the forest, the artist Marie Janssen will be making a large ceramic piece: a fountain in the shape of a shell. The ceramic installation, modelled on a water snail and reminiscent of a human ear, will be made and fired on site, where it will remain, as a mysterious stranded memento of a time that was.
In the Winterspeisezimmer (Winter Dining Room) instead we will be showcasing a selection of Augarten objects, including candle holders by Studio Palatin and a sculpture by Johan Creten.
Participants: Ahryun Lee, Alice Walton, Alterfact, Attua Aparicio, Babette Wiezorek, Bnag, Decio Studio, Erik Haugsby, Jessie Derogy, Karl Moines, Katie Stout, Floris Wubben, Maria Scharl, Marie Janssen, Misha Kahn, Onka Allmayer-Beck, Prinzhorn Kadanka, Reinaldo Sanguino, Sarah Pschorn, Sem Leutscher, Studio Furthermore, Teresa Berger, Unfold