Fan Bird Carving with Steve Tomlin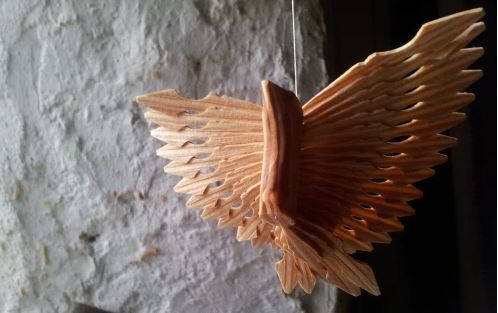 Fan birds are a traditional craft from Eastern Europe and an amazing demonstration of the properties of wood.
Carved from a single piece of wood using simple tools your bird will unfold its wings without the use of any glue or pins.
Steve Tomlin is one of the few craftspeople in the UK teaching this craft, which is suitable for beginners and those looking to expand their skills.
Visit Steve's website for photos of his fan birds and a video of the unfolding wings – https://stevetomlincrafts.co.uk/