Grandey's Place Heritage Open Day
July 16th 2021

-

July 17th 2021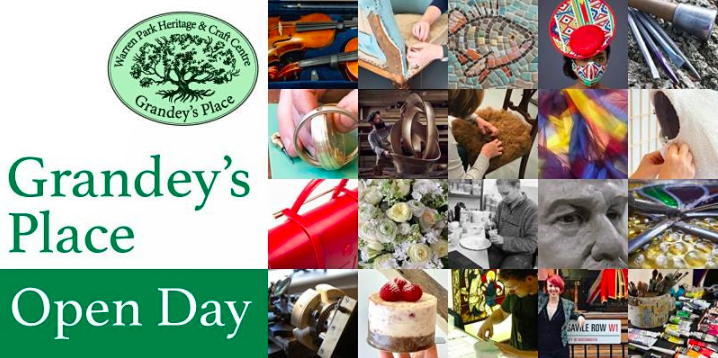 Grandey's Place was founded with the express purpose of trying to sustain and nurture some of the UK's heritage crafts, many of which are in danger of becoming extinct.
We began welcoming an eclectic mix of craftspeople to our light-filled studios towards the end of 2019. Sadly, the pandemic has prevented our talented tenants from engaging with and reaching out to our local community until now. We hope that these Open Days will allow you an insight into this secret world of British craftsmanship – with stained glass, violin and cello restoration, millinery, lettercarving and so much more just waiting to be discovered.
Craftspeople based at Grandey's Place include QEST Scholars Bryony Applegate (ceramics), Grace Brennan (art and scenic art), Mark Angelo-Gizzi (bespoke leatherwork), Poppy Field (figurative sculpture), Seth Kennedy (horology), Sinéad Travers (textile design), Tom Vaughan (furniture design), Tom Vowden (stained glass conservation) and Wayne Hart (lettercarving, sculpting and glass engraving).