Medieval Armouring with Graham Ashford
June 20th 2021

-

June 24th 2021

£564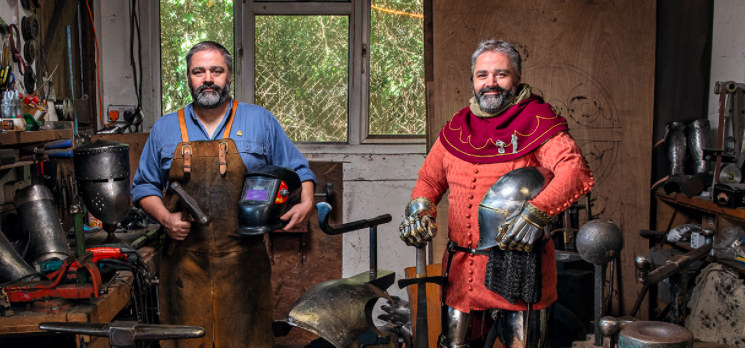 This course is aimed at beginners or those with some basic metal working skills; introducing everyone to the skills required to size and make a working 15th century Italian style gauntlet.
The gauntlet you will be making was the product of approximately 150 years of near constant European warfare and represents, for many, a design that has never been bettered. Made from three or four interlocking plates that do not interfere with human movement it offers near complete protection.
It offers the opportunity to make something truly historical and aesthetically wonderful that once represented the very pinnacle of science and military research.
Starting with a look at pictures of some original armour and a pair made by the instructor the course will teach you how to properly size patterns, shape, planish, clean and fix the plates creating an articulated, working piece of sculpture.
Depending upon your skill level, it is hoped that everyone will be able to finish one complete gauntlet. Any time left over will be used to start another gauntlet or the associated forearm defence (vambrace).
To allow for the required skill for the course and to ensure that there is enough time left, some parts of the build involving hand tools like power shears and grinders may be done by the instructor.