Shining a Light on Extinction with James Harrison
October 31st 2021

-

November 27th 2021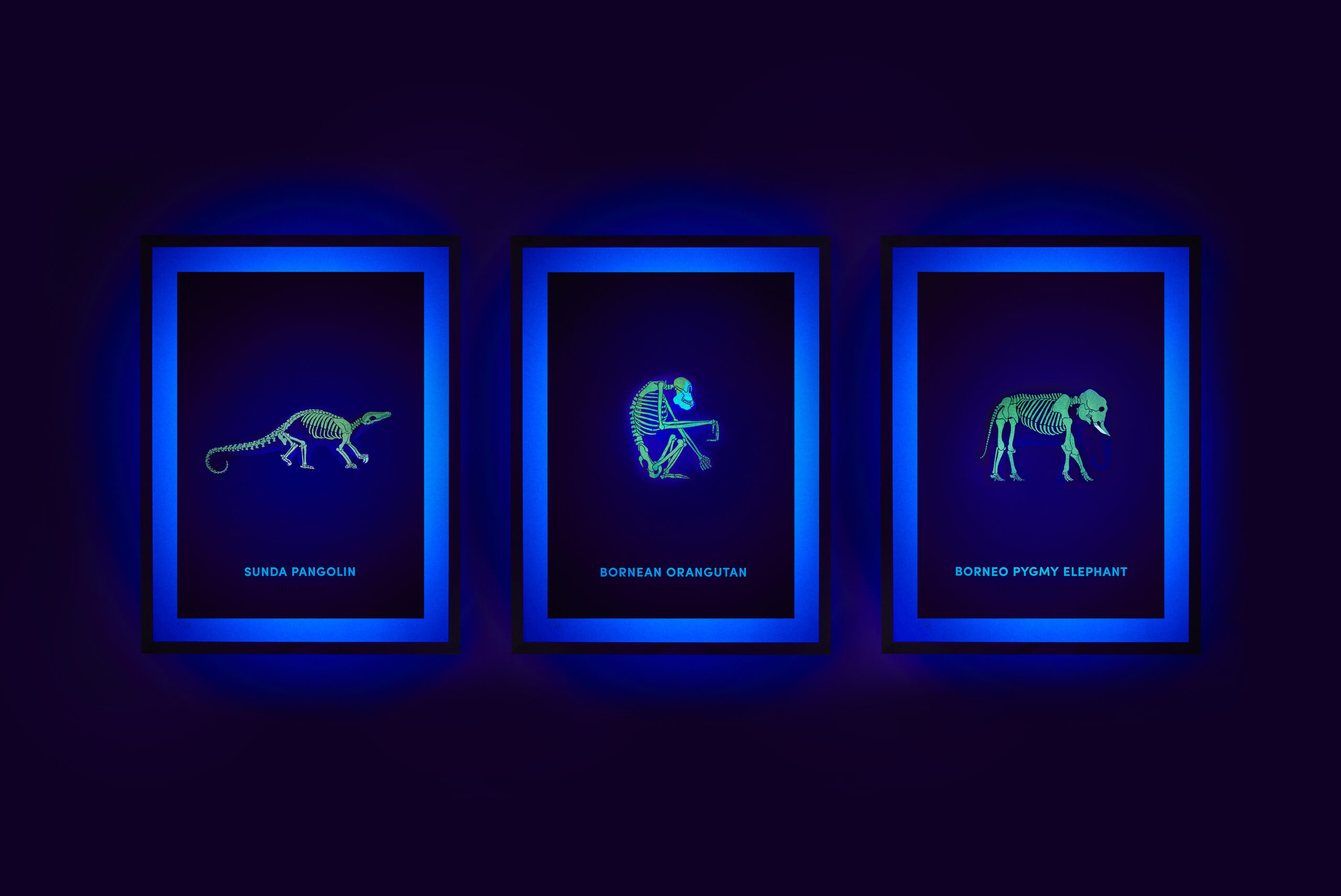 'Under the Skin' prints are hand-crafted pieces of art with a powerful underlying message: under UV light, the phosphorescent skeleton of each animal is exposed, a reminder of all that remains when a species falls into the darkness of extinction. Each print comes with a UV torch, maker's booklet, charity card and printed media.
With the climate crisis becoming an increasingly prevalent conversation, 'Under The Skin' combines innovative printing techniques with conservation. This exhibition also sees 'Under The Skin' launch their short film, which provides a unique insight into their creative process and the invaluable work that their artistic venture supports. 'Under the Skin' encourages visitors to broaden their awareness of the current environmental issues facing our planet and use the skills at their fingertips to become part of an urgent conversation.
Hand printed on carbon neutral paper, these extremely limited edition artworks are created in the name of raising funds and awareness for animal charities dedicated to protecting endangered species. 'Under the Skin' are collaborating with a growing number of world renowned organisations which have included the likes of: Sea Shepherd, RSPB, Global Wildlife Conservation, Bornean Sun Bear Conservation Centre, Birdlife International, Pandas International and the David Shepherd Wildlife Foundation, amongst numerous others.