Smythson x Lora Avedian: London Craft Week
May 2nd 2022 @ 8:00 am

-

May 22nd 2022 @ 5:00 pm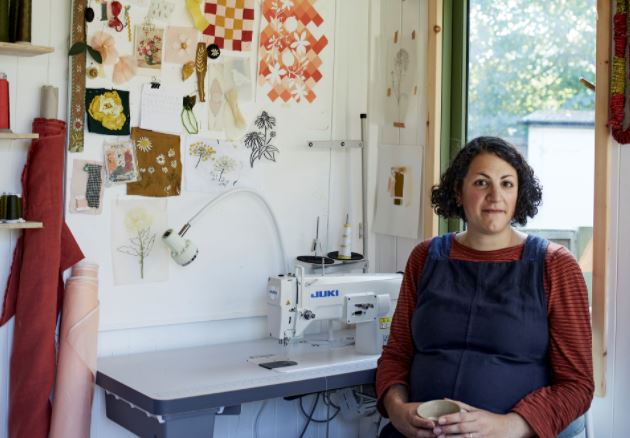 Join Smythson as they celebrate the art of leather craftsmanship in collaboration with textile artist and QEST Scholar Lora Avedian, breathing new life into Smythson's surplus materials through a series of bespoke artworks.
Since 1887, Smythson has been creating pieces that capture life's unfolding narrative. Frank's original trading card detailed his offering of 'First class stationery, leather goods and cabinet work', which remains much the same today. The brand has been combining the worlds of paper and leather in their designs throughout their 135-year-long history; whether it's through their signature leather-bound diaries or incorporating functional, paper-like details into their bags and accessories.
The collaboration sees Lora transform Smythson's surplus leather into a series of exclusive artworks, embracing the values of sustainability that underpin Smythson's craftsmanship. Lora often uses scrap and vintage materials to create her works, favouring slow processes that nod to traditional craftsmanship techniques. She finds inspiration in antique textiles and folk costumery, combining traditional embroidery and embellishments to create modern artefacts.
On Wednesday 11 May, Lora is at Smythson Sloane Street to share her craft. In the evening, she hosts an interactive creative workshop in-store, where visitors can create their own abstract textile artwork using Smythson leathers. This is an intimate workshop with limited spaces; tickets are available to purchase through londoncraftweek.com.
Visit Smythson's Sloane Street store from Monday 2 to Sunday 22 May to see Lora's intricate works. To watch the collaboration unfold, follow Smythson on Instagram @Smythson.