Stained Glass Lantern Making Course with Tom Vowden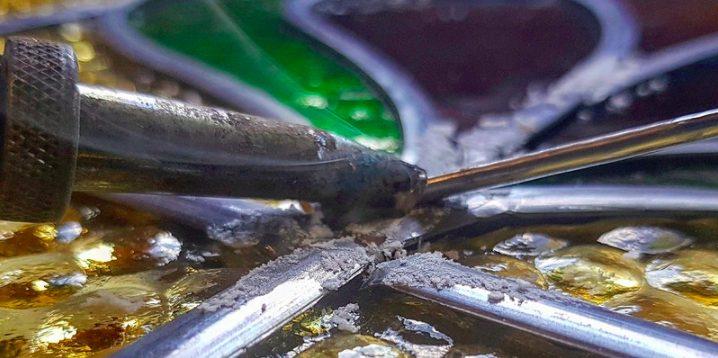 Get in the Christmas spirit early with a one day stained glass lantern making course at Grandey's Place with resident stained glass craftsman Tom Vowden. The course is designed for complete beginners to pick up everything you need to know to make your own leaded window. No previous experience is required. You will be learning techniques and skills that have been passed down by craftspeople since the medieval period.
You will have the choice of making 1 panel of 145mm (width) x 300mm (height) and no more than 15 pieces of glass, or 2 panels of a repeat design and of no more than 7 pieces each panel. The panels will be made with colours and textures of your own choice. At the end of the day Tom will fit your work into the lantern, ready for you to take home!