Surface Edge Shadow by Hannah White
November 23rd 2022

-

December 23rd 2022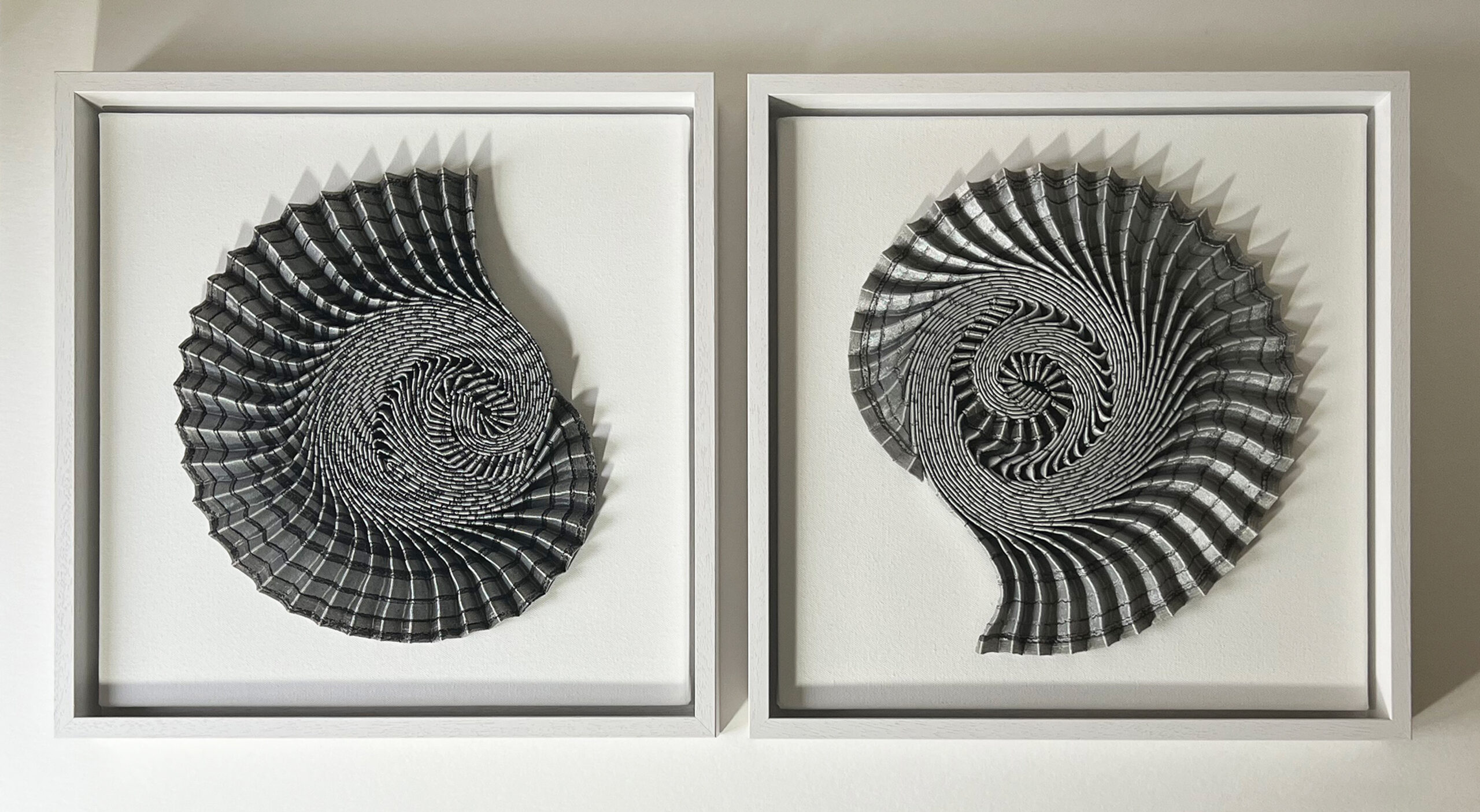 QEST Scholar Hannah White is currently exhibiting her woven, pleated and stitched textile artworks in Surface Edge Shadow. The Ammonite Shadow series explore the sculptural forms of ammonite fossils, creating contemporary textile fossil artworks. As an artist and weaver, Hannah has a fascination with how constructed textiles can create sculptural forms. Her work investigates the interplay between the structure of her woven fabrics, material characteristics, form and light. As the sunlight alters throughout the day the shadows move across the pieces creating new perspectives of the forms.
When creating the patterns within her woven fabrics, Hannah considers how these colourations will be affected when they are transformed into three-dimensions. As the woven patterns follow the undulating contours and swirling forms, distinctive markings appear, making each unique piece.
The monochrome colours used in four of the artworks exhibited, draw influence from the illustrations of 19th Century geology artists, such as Ernst Haeckel, who captured Ammonites' sculptural qualities in exquisite detail. Ammonite Shadow: Copper Curl 's woven fabric is inspired by ammonites found in certain rock substrates that have a warm copper/orange glow when polished. When light shines on the piece it appears to glow slightly. Ammonite Shadow: Ardescia Swirl and Ammonite Shadow: Azurite Swirl are inspired by the blue hue that is created during fossilization by the copper mineral azurite. The exhibition is a wonderful mix of textures and forms in wood, ceramics, textiles, mixed media, metal and paper.