The Black Artisans Photography Exhibition
September 27th 2021

-

October 2nd 2021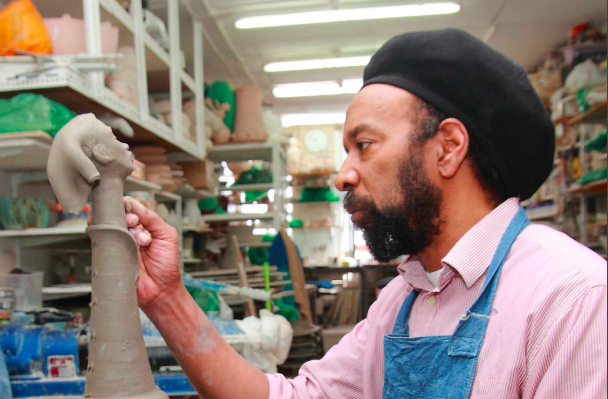 Jo Sealy's new photography project The Black Artisans will showcase and celebrate established UK based Black Artisans through a travelling photography exhibition, launching at the William Morris Gallery before moving to central London and then the Midlands. Featured artisans include QEST Scholar and stone carver Marcia Bennett Male.
This project will include a series of maker lectures intended to be made available to schools and colleges for further education purposes.
As well as capturing traditional sectors of UK heritage crafts, The Black Artisans will also capture makers in other areas of cultural heritage – steel pan makers, basketry and calabash artists, for example.
Black Artisans flourish in the UK but are rarely seen and often not represented. Just a handful of successful artisans grace our screens and as a result people may not consider these areas as an option for them.
This body of work seeks to show a selection of these hugely talented individuals at work and hear about their routes into their chosen profession. The project will showcase, educate and inspire people to explore these areas for themselves either as a field of work or as a leisure interest.