Traces in the Landscape: Alison Crowther and Kate Boucher
September 21st 2022

-

November 26th 2022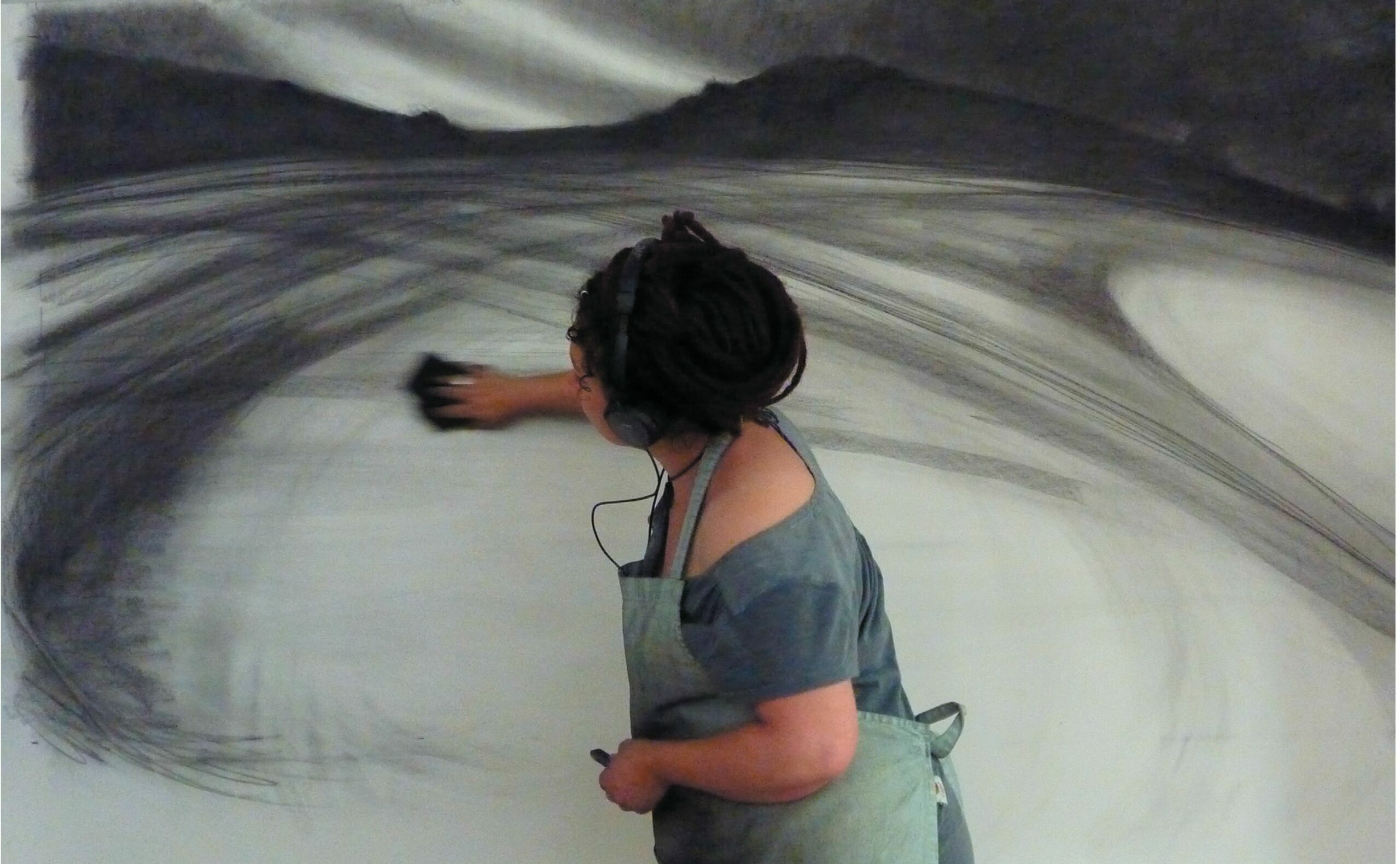 A new exhibition that brings together, for the first time, hand-carved wood sculptures by Alison Crowther and charcoal drawings by QEST Radcliffe Trust Scholar Kate Boucher. Both artists work primarily with their chosen material, and their keen awareness of the material's individual qualities and natural variations is an essential part of their practice.
Kate Boucher (b.1972) is a landscape artist, primarily working in charcoal. Charcoal is a versatile and dramatic medium with incredible potential for expression. This series of drawings, entitled Beating the Bounds, was started in 2020 in response to her daily lockdown walks and a close investigation of the landscape of West Dean, West Sussex. Boucher immerses herself in her chosen landscapes by mapping out new routes and re-tracing familiar pathways. Recording the landscape through photography and sketching, Boucher creates her finished drawings back in her studio. By combining direct observation with inner self-reflection, Boucher's drawings show how in experiencing places, we simultaneously encounter two closely related but different landscapes: the one beneath our feet and the other consisting of sensed and remembered experiences. Boucher currently works in North Wales, having spent several years studying and teaching at West Dean College, West Sussex.
Alison Crowther (b.1965) is a sculptor who works with English Oak, and other British hardwoods. Using tools that range from chainsaws to chisels, Crowther creates surfaces of geometric patterns and rippling lines. Working with an organic material, Crowther regards her intervention as part of the life of the wood, one moment on a continuous path of change as the timber ages and weathers, adding to its beauty and character. The structure and rhythm of the landscape in which the artist works is also a rich source of inspiration. Crowther's studio is situated in Nyewood, West Sussex and was built from South Downs Oak, milled within the South Downs National Park, and crafted by local skilled carpenters. It is a harmonious and sustainable building that will serve as her place of work for the next stages of her career.