Primary Futures | 17 September 2019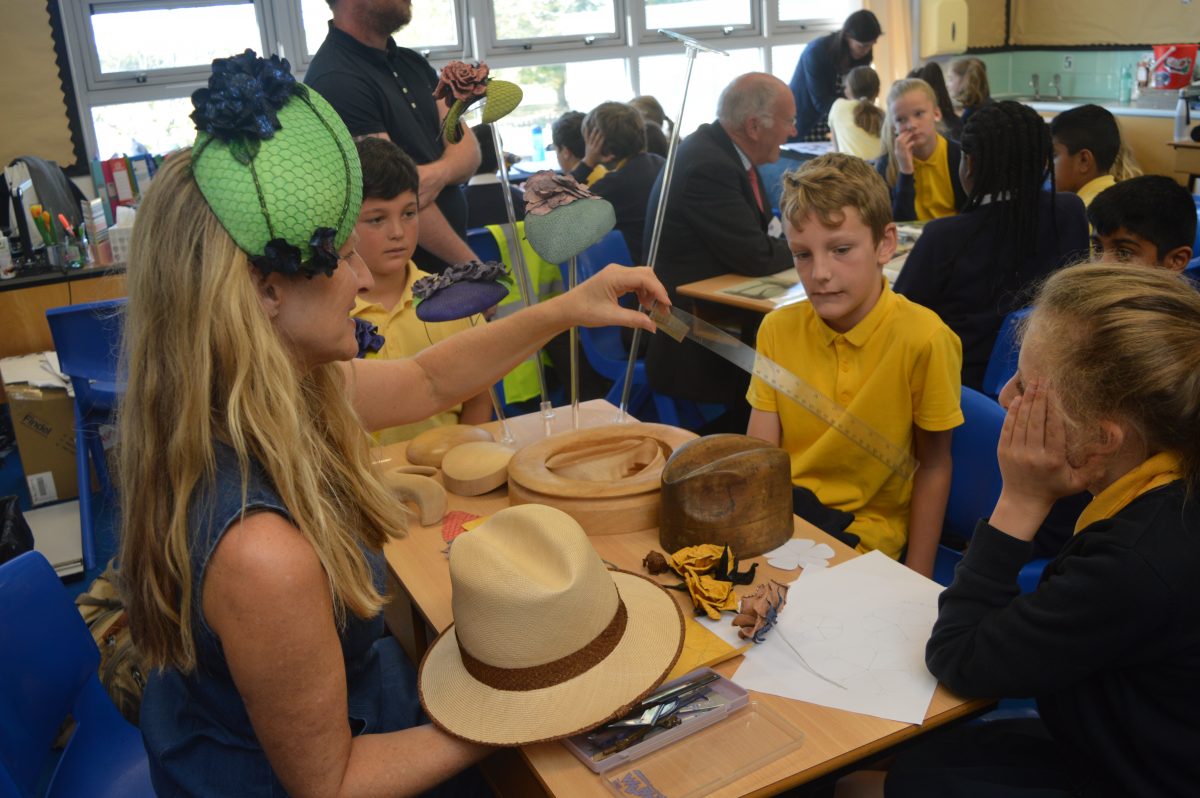 Research by the charity Education & Employers has shown that it only takes a handful of significant interactions with career role models during a child's time at school to greatly improve their chance of finding meaningful employment in later life.
QEST Scholars Poppy Field (Sculptor) and Jane Fryers (Milliner), along with members of the QEST team, visited the Downley School in High Wycombe on Tuesday 17 September to inspire children to consider a career in craft. They joined volunteers from Royal Warrant-holding companies at the event, which was organised by the RWHA with Primary Futures.
Primary Futures creates opportunities for primary school children to interact directly with successful, working adults by participating in activities designed to feed children's curiosity, break down gender and ethnicity stereotypes and open their eyes to future possibilities.