Bex Simon to be Awarded Tonypandy Cup by Worshipful Company of Blacksmiths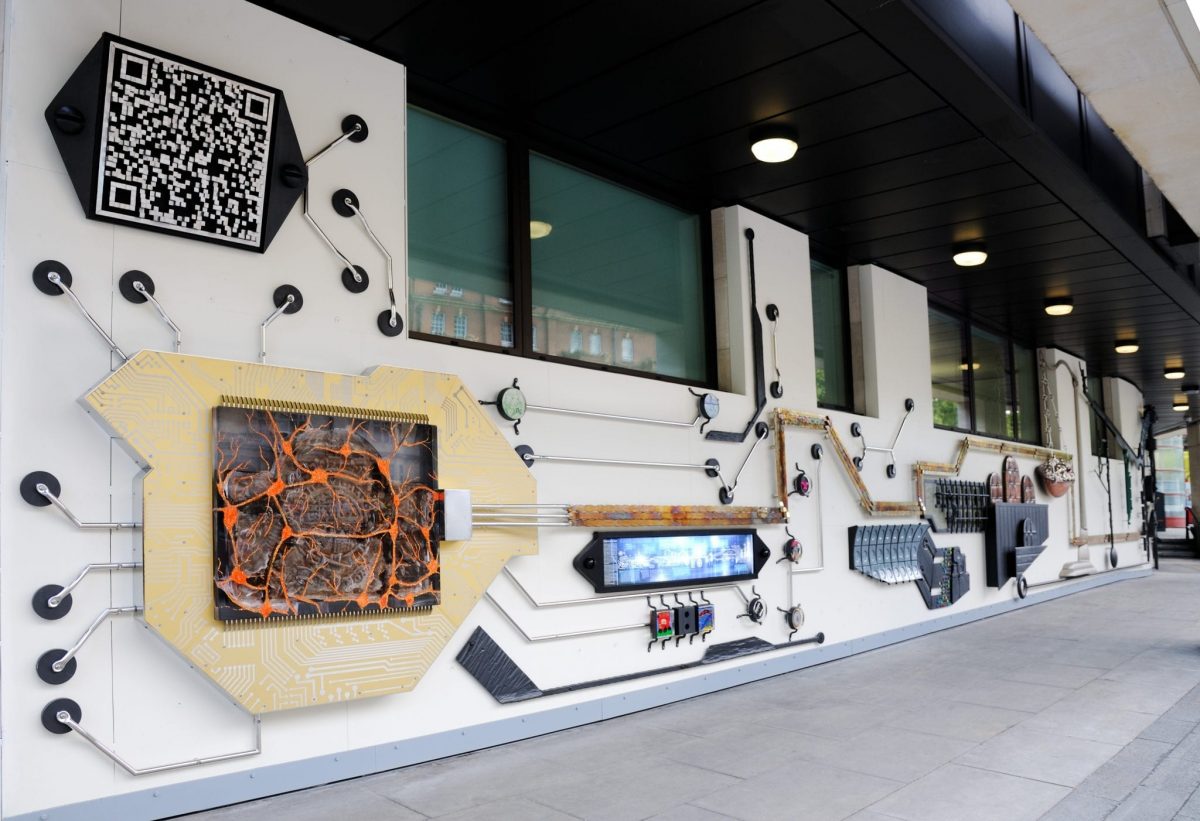 The Worshipful Company of Blacksmiths award the Tonypandy Cup annually for a piece of work which is considered to be an outstanding example of the skill of a blacksmith. In October this prestigious award will be presented to QEST Scholar and artist blacksmith Bex Simon for her work on the Westminster Magistrates Court public art project.  Congratulations Bex!
The Cup was originally given to the Company in 1998 by Past Prime Warden Lt. Colonel Delwyn Dennis.  It was presented in memory of Lord Tonypandy (George Thomas, Speaker of the House of Commons) who was an Honorary Member of the Court of the Worshipful Company of Blacksmiths.
At 40 metres long Bex's design spans the entire frontage of Westminster Magistrates Court and the hand-crafted metalwork uses the ancient blacksmith craft to create a modern, contemporary piece.  Based on a timeline it shows the historical transformation of the site from its roots as the Yorkshire Stingo Tavern (including some beautiful textured hammered leaves representing the hops) through to a courthouse and modern justice system.  It also follows the geographical journey from the agricultural green belt on the outskirts of the city into a more modern and cosmopolitan environment represented by the London Underground, road networks and information lines that all feed into the central circuit board in the shape of TFL Zone 1.
The work blends ancient and modern techniques and features acrylic encapsulations of artworks from two local schools along with a fully functioning QR code sculpture made by offenders at Coldingley Prison.  By scanning the code with their phone visitors can access a video of the making of the work, which includes music specifically written for the artwork featuring sounds of the forging machines, tools and anvil samples.  See the video here: https://bit.ly/2kSO7Av