Since the Scholarship: Marcia Bennett Male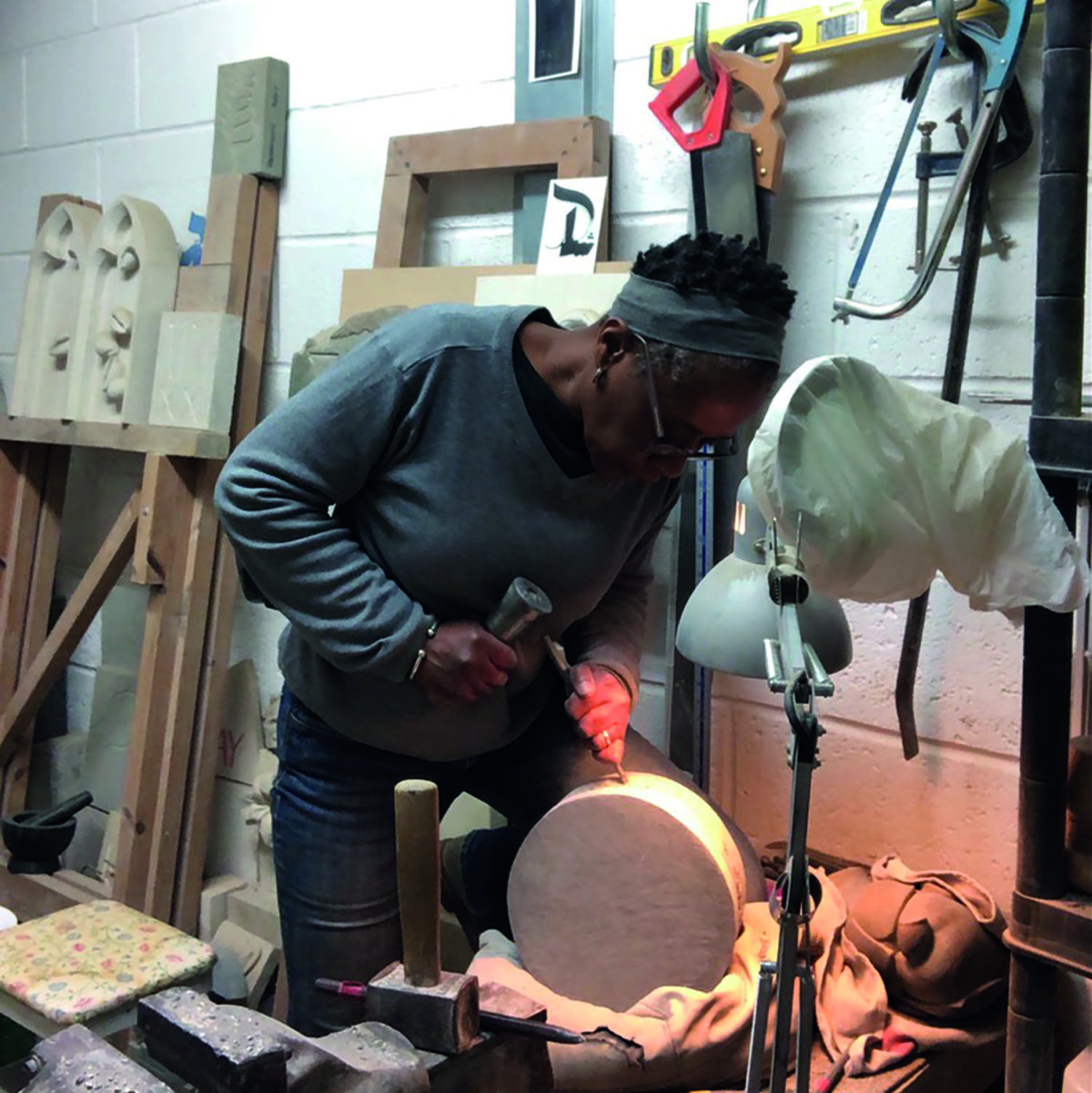 Stonemason and sculptor Marcia Bennett-Male on how a QEST Scholarship helped to lay the foundations for a celebrated career path
It was while I was studying textiles at Wolverhampton Polytechnic in the late 1980s that I became intrigued by sculpture. Stone was very other, very elitist. "I'll just have one little go," I thought, and three years later I was still in the stone yard.
However, although I like a naive style, I also wanted to learn historic, classical carving, and to incorporate that into aspects of my West Indian background. After studying architectural stone carving and letter cutting at the City & Guilds of London Art School, I went to Ohio in the US for an apprenticeship with Fairplay Stone Carvers. Working up in the roof of a church made me realise that I really needed further training: I thought I wasn't going to get anywhere, especially as a female – and a Black female at that – without stonemasonry under my belt. My QEST Scholarship funded a year-long course at the Building Craft College in Stratford East, London, and I went from there.
Stonemasonry refines your eye, refines your hands and it has made me a much better and quicker carver. Importantly, it gave me the confidence to knock at the door of carving companies, so I went on to work for Chesney's fireplaces, then English Heritage and Dulwich Picture Gallery. I have done war memorials, an entrance stone for Wentworth Castle in Yorkshire and pieces for Stowe School in Buckinghamshire. A commission I particularly enjoyed came through Arthur Torrington, one of the key advocators for memorials of Black Englishmen, and was at St Margaret's, on the grounds of Westminster Abbey. I created a commemorative plaque to the freed slave Equiano, who was baptised there. I have made carved paving stones through Goose Green in West Dulwich, and a large decorative piece set into the pavement, slap bang in the middle of Brixton.
With my own personal sculpture, I tend to work with food, which I really look at in an aesthetic way. I'm currently working on a series of "lost royal" pieces, which are a variation on the Green Man deity that appears in different cultures across the world, and I often work in Zimbabwean spring stone. I use something harder for the bases, which are made with pure masonry. I almost surprise myself, when I step back, to see that masonry can look so beautiful.
This article originally appeared in the Summer 2021 issue of the QEST Magazine.