It's All in the Technique at the National Glass Centre, Sunderland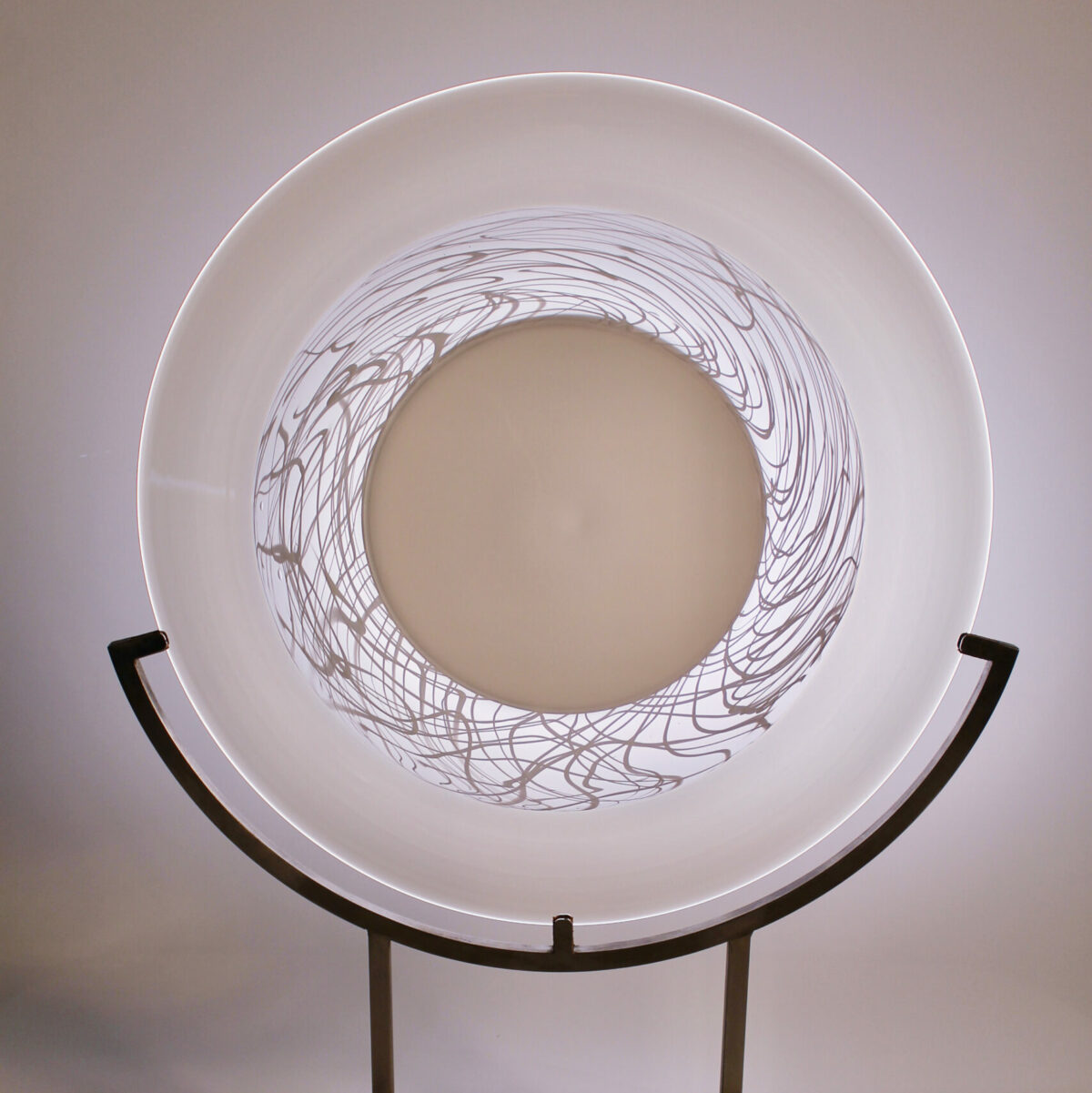 In 2022, the Contemporary Glass Society (CGS) celebrates 25 years since its foundation as the principal promoter and supporter of both glass artists and collectors of contemporary glass in the UK. It now has over 1,000 members both nationally and internationally, including a number of QEST Scholars.
As this will also be the UN's designated International Year of Glass, CGS is pleased to be working once again with the National Glass Centre in Sunderland, famed for its rich glass making heritage. The exhibition, It's All in the Technique is the start of a year-long programme of online and live exhibitions nationwide plus monthly themed events all celebrating 25 Years of CGS.
The show at the National Glass Centre features work by makers that demonstrate the very best in the wide range of techniques they are working in. The selection panel, which included Julia Stephenson from the National Glass Centre, had the exciting job of choosing work that showed the range of methods used in glass making, from engraving to casting, blowing to water jet cutting and more. The judges were overwhelmed by the diversity and quality of work on display but finally selected fourteen artists who represent the very best of contemporary glass art.
The featured makers are: QEST Eranda Foundation Scholar Scott Benefield, QEST Arts Scholars' Company Scholar Katherine Huskie, Katharine Coleman, Vanessa Cutler, Andrea De Ponte Dominic Fonde, Joshua Kerley, Jessie Lee, Verity Pulford, Cathryn Shilling, Dr Helen Slater Stokes, Nancy Sutcliffe, Ulrike Umlauf-Orrom and Muna Zuberi.
Exhibition on show 15 January -13 March 2022 at the National Glass Centre, Sunderland. http://www.nationalglasscentre.com