A Day in the Life of a Thatching Apprentice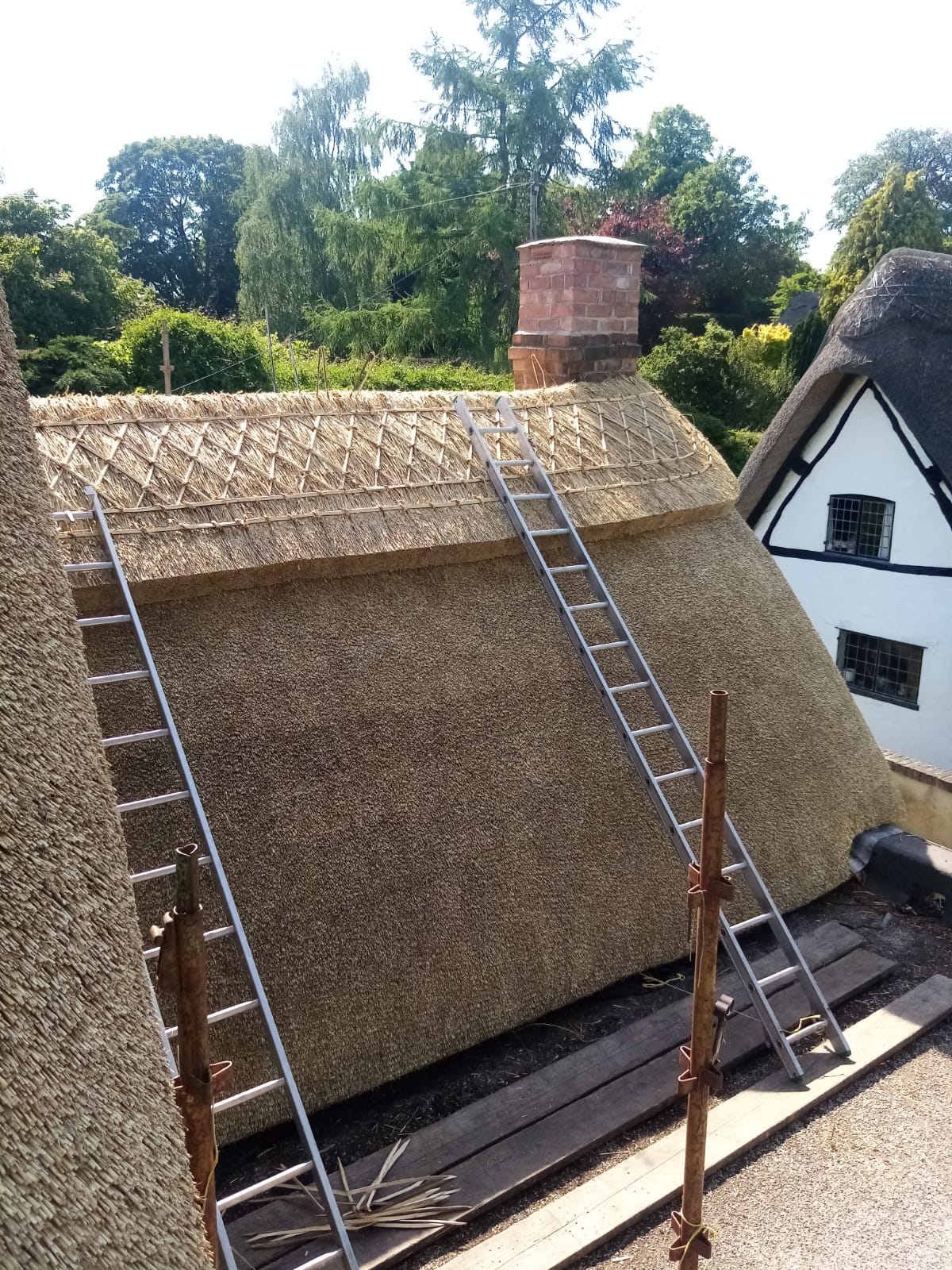 Jack Richardson is an apprentice thatcher who has been training with Master Thatcher Joe Thornton via the National Society of Master Thatchers for two years. Here we catch up with him to discover more about his training and his passion for thatch.
Why did you choose an apprenticeship?
When I left education I did a summer of labour work with Joe and really enjoyed it, but at the time he wasn't in a position to take on an apprentice. I then found other jobs but I didn't feel they could offer the long-term career I was looking for, and I didn't find them as satisfying or rewarding as thatching. I am living, and grew up in, a rural village with a number of local thatches and I feel that being an apprentice in a craft such as this is the starting point to safeguarding traditional craft skills. I have the desire to learn and develop these and to pass on to generations to come – hopefully this will have an impact on keeping the tradition alive.
I share Joe's aspirations to maintain traditional thatching methods, coppicing my own hazel sticks to work and then use as fixings on roofs, using traditional tools made by other craftspeople such as spar hooks.
I have also adopted a forward-thinking attitude when it comes to learning new methods to bring thatching into the modern world. The environmentally friendly society we now live in will benefit from using such a natural product that is sustainable and has a low impact on the environment.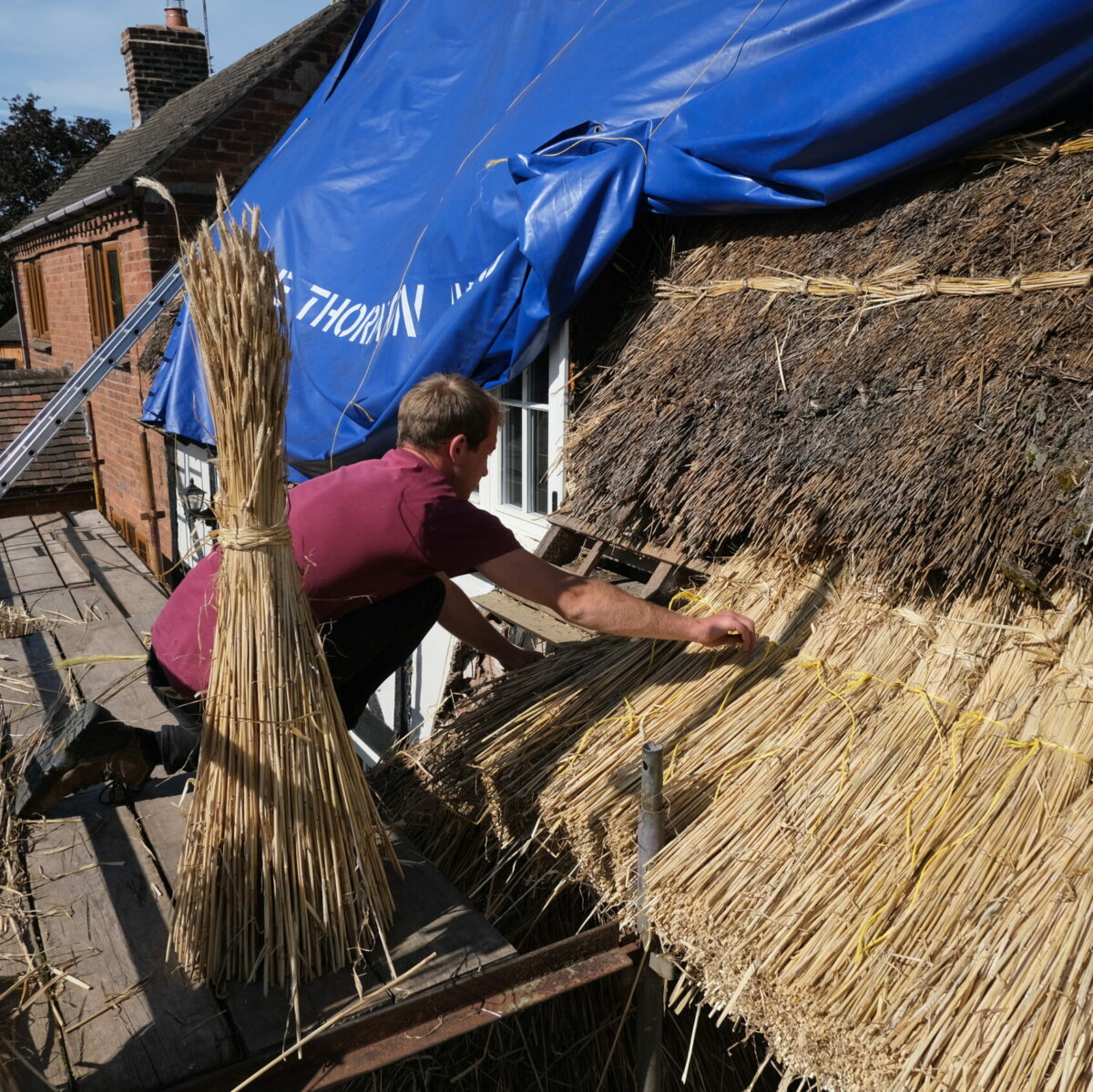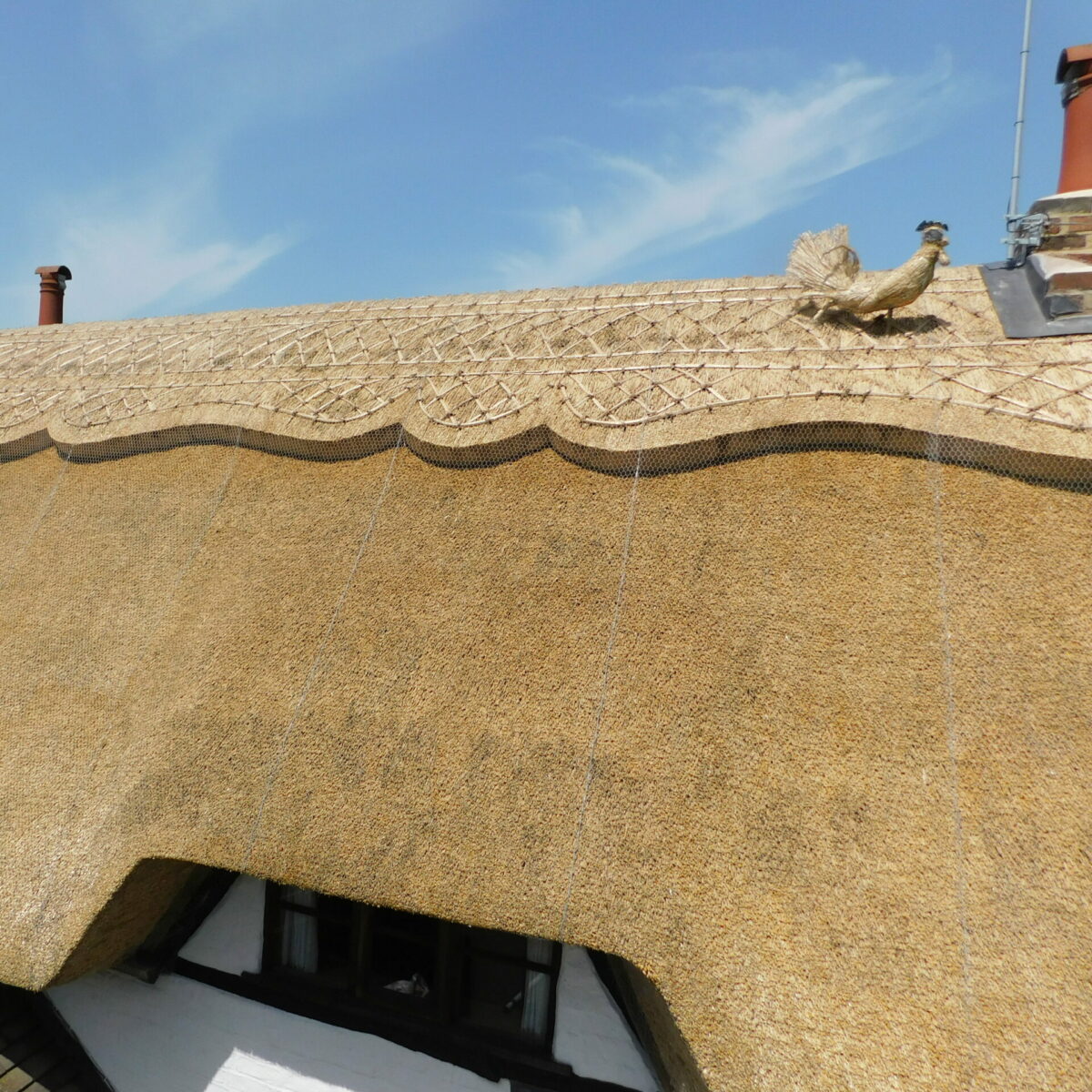 What does your typical day look like?
All of my training is on site working and learning on the job. This is supported by the National Society of Master Thatchers NVQ in Thatching. I have to achieve a number of milestones throughout the apprenticeship which will ensure I am working at an appropriate level.
Not one day is the same and I am grateful that each job is different as I get to work on a variety of beautiful properties.
I started by providing the labour to Joe which helped me get used to handling the material and carrying it in the correct way. From there I have progressed to making up bundles and laying straw and I'm now starting to take part in the finishing too.
I'm learning about all straw disciplines and also about woodland management, coppicing and hazel work. In addition, Joe is helping me develop an eye for detail to ensure we are achieving a visual impact on the properties that we are working on.
As part of the apprenticeship, I also have to learn about health and safety whilst on site.
Tell us about your workplace and your team set up.
I am very fortunate that the workplace is ever changing and I get to work on some beautiful properties in scenic locations.
The team consists of Joe, Mike (another Master Thatcher) and myself. We work well together as a team and complement each other. You spend so much time at work, it's nice to be able to get on and be around creative likeminded people.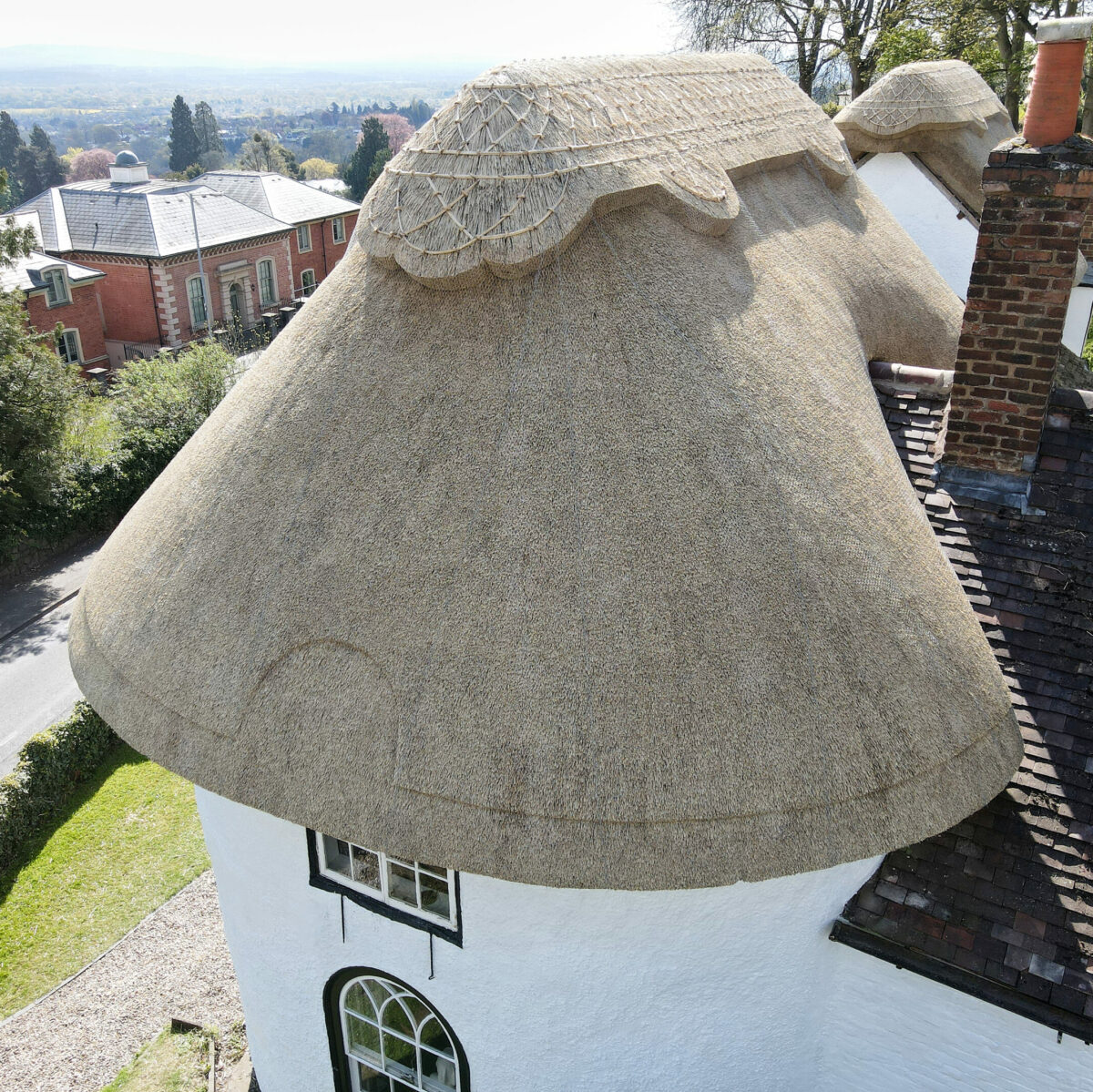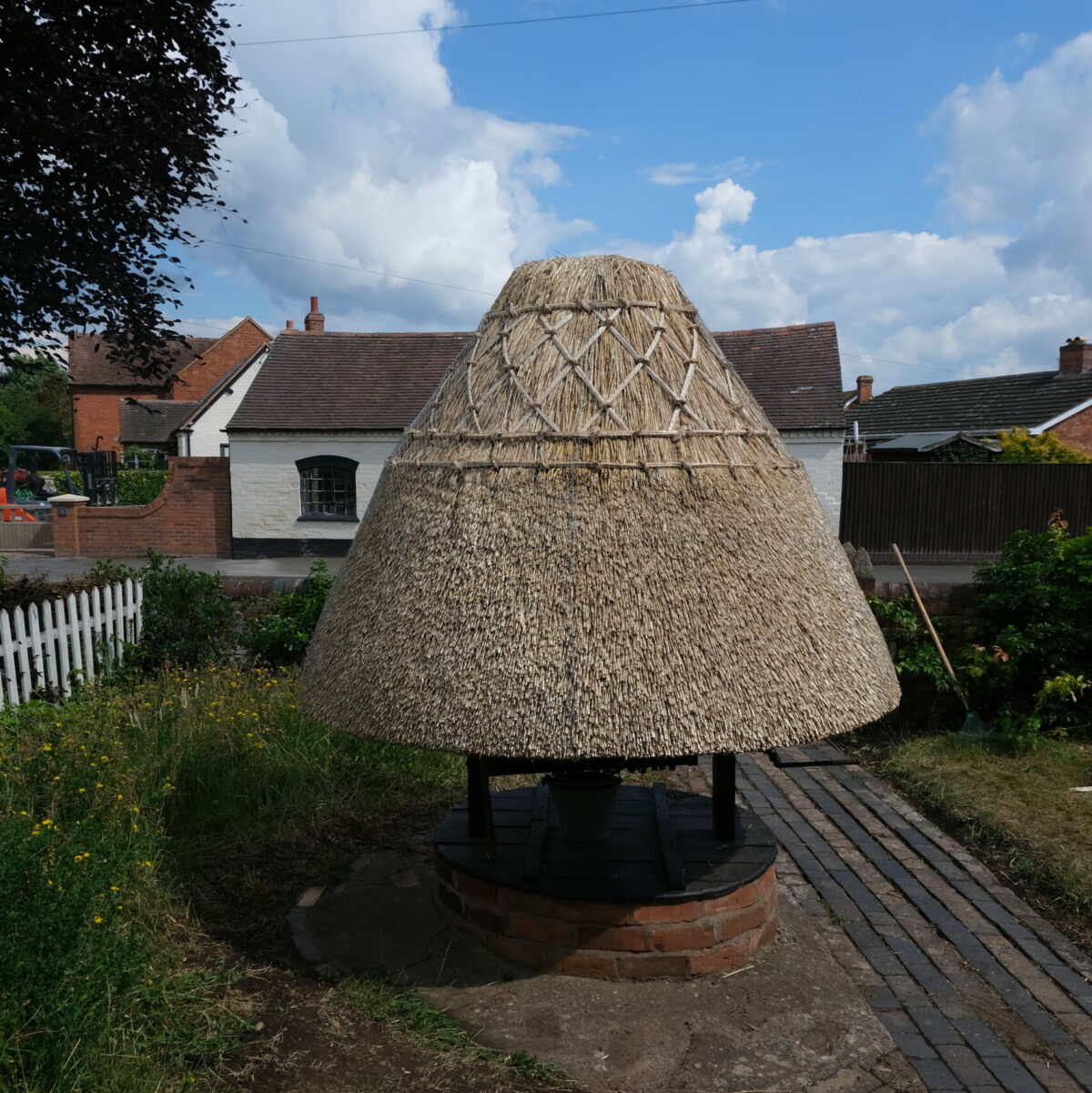 What do you like best about your job?
I really enjoy thatching because I am committed to restoring the integrity of the properties that I work on to a high standard and I'm keen to learn all aspects of the craft, specifically the small details that will make our work exceptional. I take great pride in doing a good job to ensure the work looks as good as it is functional.
This is really helped by the great team around me – Joe and Mike make going to work on those cold, wet days a lot easier.
What is the biggest challenge you've faced during your apprenticeship so far? And your greatest achievement?
When I first started laying straw I found it a challenge to keep the consistency in the finish. However, with the repetition of the task you soon learn to get the high standards required without compromising on quality.
I am really proud of a recent piece of work that Joe left me to complete on my own. This was a whole section of roof on a recent job and I was really proud of the coat work I achieved – Joe was very pleased with my work too.
Another achievement is gaining the QEST Award which I am also so very proud of. The support I am receiving from QEST will certainly help me through the apprenticeship.
Where do you see yourself in three years time?
I have really enjoyed the training that I have been receiving and by working hard I will receive my NVQ in Thatching. This is a 4 year apprenticeship and I want to remain with Joe and be classed as a Master Thatcher on it's completion.
Beyond this I want to help Joe grow his business and this will mean working closely with him to consistently improve and finesse my skills.
I have a good understanding of Joe's aspirations to look at a more modern approach in thatching to help preserve the craft and I'm keen to be a part of this. It will include learning new European methods of the craft such as vertical thatching.
Eventually I will hopefully be involved in training another apprentice so we can take on more projects together.