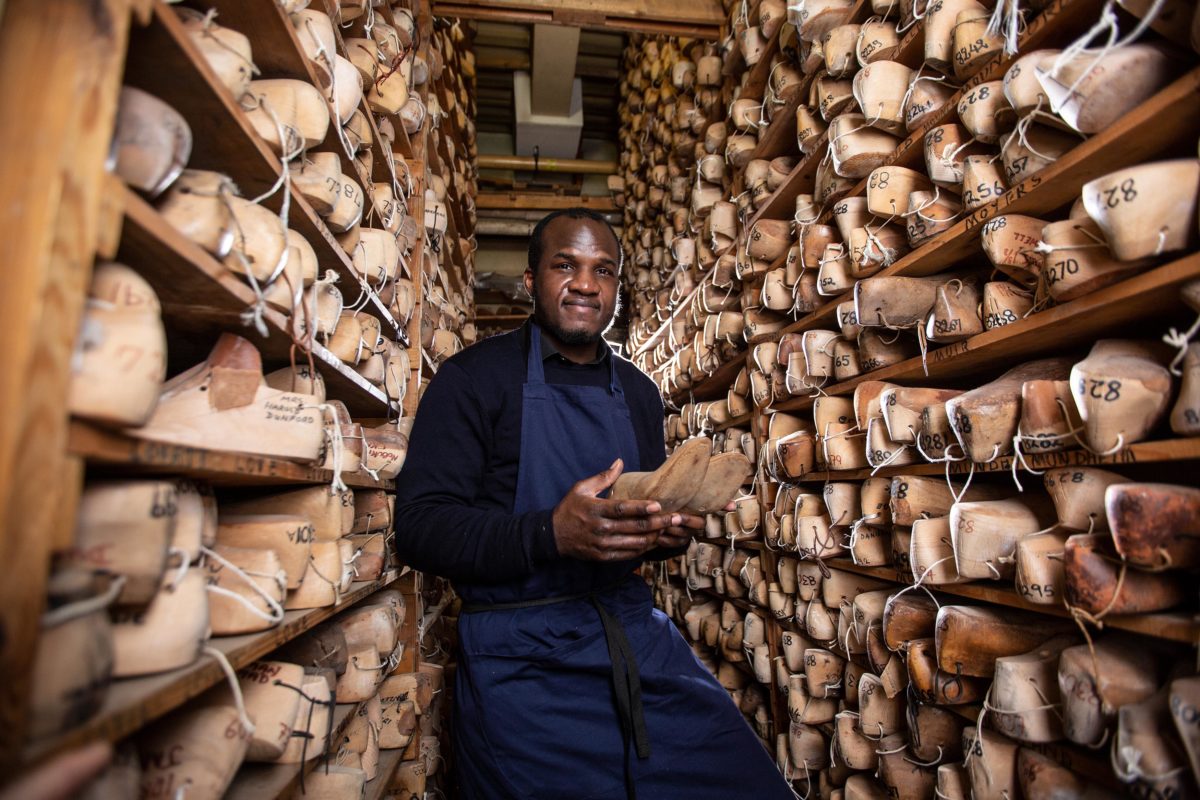 In 2019 QEST took the decision to appoint two QEST Scholars onto our Board – ceramicist and gallerist Peter Ting and bespoke shoemaker, Deborah Carré. It was a significant move for us and heralded our first steps to becoming a more richly diverse and outward-looking organisation.
As a charity, our mission is to promote excellence in craft, and that achieving excellence should be without boundaries. As Peter puts it so succinctly, "QEST scholars should be able to reach their full potential without any prejudice."
We realise that this is something that can't be achieved overnight. That is why we have developed a robust, long-term strategy that helps us to place equality, diversity and inclusivity at the heart of everything that we do – without losing sight of the goal of supporting excellence.
We've established an EDI sub-committee comprising of QEST Trustees Jo Smith, (General Manager DAKS) Peter, Deborah and QEST CEO Debbie Pocock, to advise and support the Trustee Board, the organisation, and its wider network. We've received training on under-representation, on the importance of visual representation, unconscious bias, micro-aggressions, and we are embedding what we've learned within QEST and across the wider QEST community. We have established a diverse network of Scholar Ambassadors throughout the UK and continue to talk with our 600+ strong alumni about representation and their own experiences as craftspeople. We are reaching out to institutions, local craft groups and organisations to learn best practice as well as starting to engage in a more meaningful way with the education sector.
Our alumni are one of QEST's unique strengths as Jo observes, "they're a dedicated community with almost 80% still practising their craft. I am passionate about working with the committee to break down barriers and see this QEST community grow even stronger and more diverse."
But it is perhaps at grassroots, in education, that QEST's alumni can really start to effect a sea-change in representation across the wider craft community, Deborah believes; "I'd like to see a shift in the narrative around craft from vocation to profession. So, regardless of their background, youngsters see craft as something for them and as a positive career choice…and that's really where we scholars can play our part, by reaching out to our local communities."
We've only just started on this journey and acknowledge that there is much more to do. We would really value your help. If you're a scholar or apprentice and would like to share your own experience or know an organisation or educator that we should speak with please let us know, to ensure that our approach at QEST is based on real experience and best practice.
Thank you.
Equality, Diversity & Inclusion Sub-Committee