A Day in the Life of An Apprentice Saddler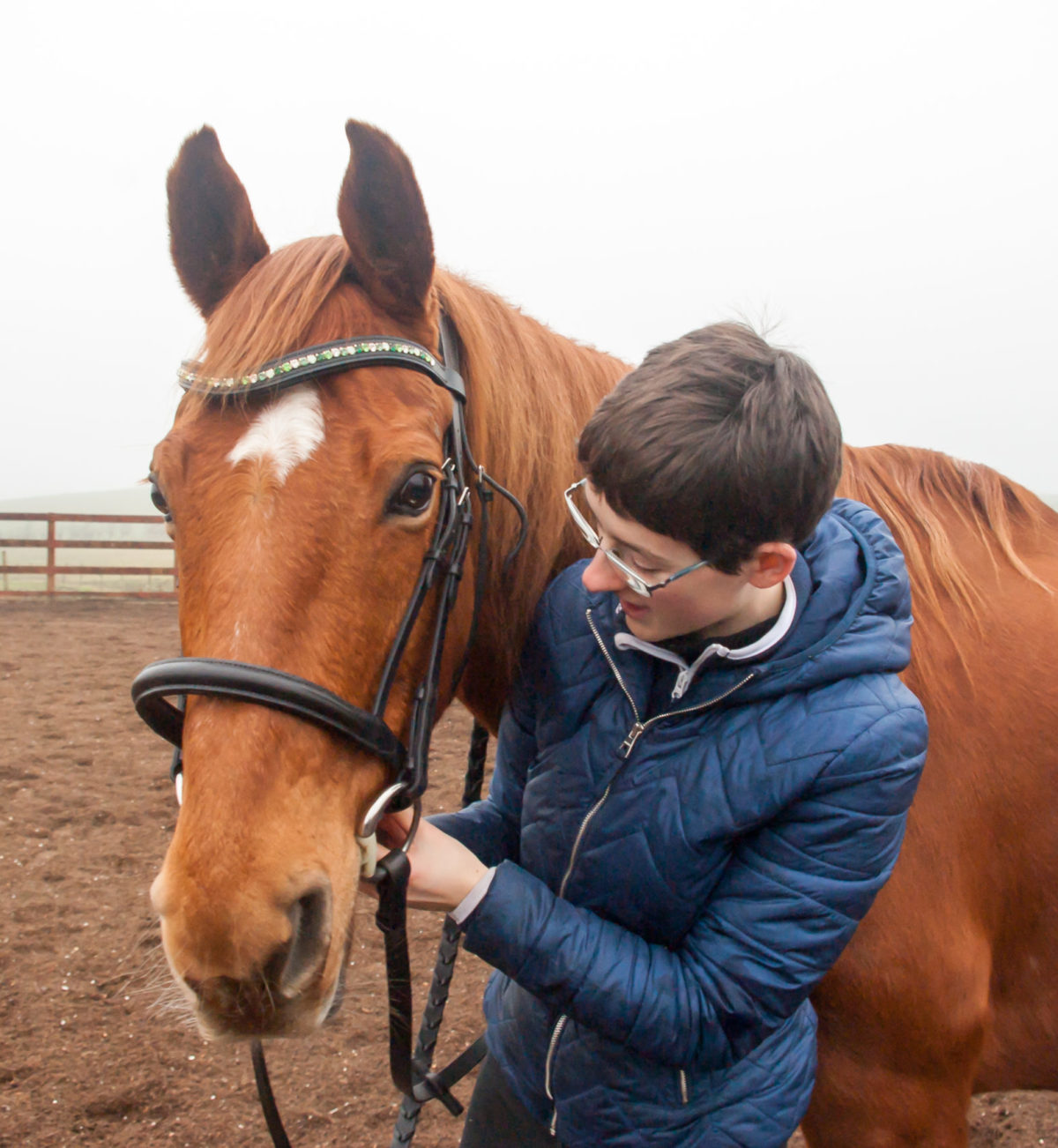 After graduating with a BSc in equine science, Emma Hamilton discovered saddlery and bridle making which allowed her to combine a passion for horses with her craft skills. A QEST Saddlers' Company Apprenticeship is supporting Emma as she works with Master Saddler Laura Simpson-Nickel at Amayzing Saddlery, Glasgow and studies for her saddlery qualifications. She recently passed her SMS Level 2 Bridle Making and Saddle Making exams and here she tells us more about her working life.
Why did you choose an apprenticeship?
When I first decided to pursue saddlery as a career, an apprenticeship seemed like the best way to gain the skills and experience I would need to become fully qualified. It was quite difficult to find someone who would take me on as an apprentice, as the saddlery industry in Scotland is quite small. I started working under Laura Nickel in 2018 who is a saddle fitter and the owner of Amayzing Saddlery Ltd. At first it was a challenge as the Scottish Government apprenticeship scheme wouldn't cover my training in saddlery, so QEST has helped both me and Laura immensely, allowing her to pass her skills on to me without adding financial pressure to the business. I feel that the on-the-job training I have received during my apprenticeship is the best way for me to learn the skills I will need to become a qualified saddler as it is so varied and is really well preparing me for work after I have finished my training.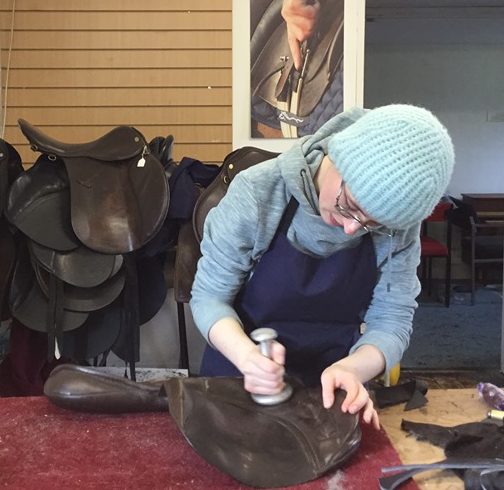 What does your typical day look like?
My typical day is spent in the workshop working on saddles and bridles for clients. This can include making custom bridles, altering or repairing tack as well as making adjustments to saddles including flocking, stitching repairs and adding girth straps. I also assist the shop staff in our retail shop when customers come in needing advice on saddlery and bridlework. Before lockdown, I was spending one day each week attending saddle fitting appointments with Laura to learn about saddle fitting for a variety of different horses. I also have begun going out to clients myself to fit custom bridles to their horses that I then make for them back at the workshop.
Do you have a daily routine?
I start my work day at 10am, usually cleaning and putting away any saddles that Laura has used the previous day when out saddle fitting. I then look out the client files and any other items Laura may need for the next day, before deciding what work in the workshop needs to be done. Often customers will be in to collect their saddle or bridle at a certain time, so I prioritise any work that needs to be completed first. Customers who come into the shop sometimes need to ask for advice about bridles, bits and repairs, so I am often out on the shop floor during the day, chatting with them. After I have completed all the work that I need to do for the day, I like to tidy up my workbench to prepare for the following day. Depending on my schedule, I go to check on my horse Skye before or after work and sometimes can fit in a ride during the week.
Tell us about your workplace and your team set up.
I work at Amayzing Saddlery which is in Linwood near Glasgow. We offer many different services including saddle, bridle and bit fittings, leather repairs, leatherwork classes, rug washing as well as our tack shop. The business has 6 members of staff including myself and my boss Laura.
What do you like best about your job?
I love the variety of things that I get to do and learn, and every day I am working on something new. I also find it so rewarding when I give my work to clients, see the improvements in their horses and get lovely feedback.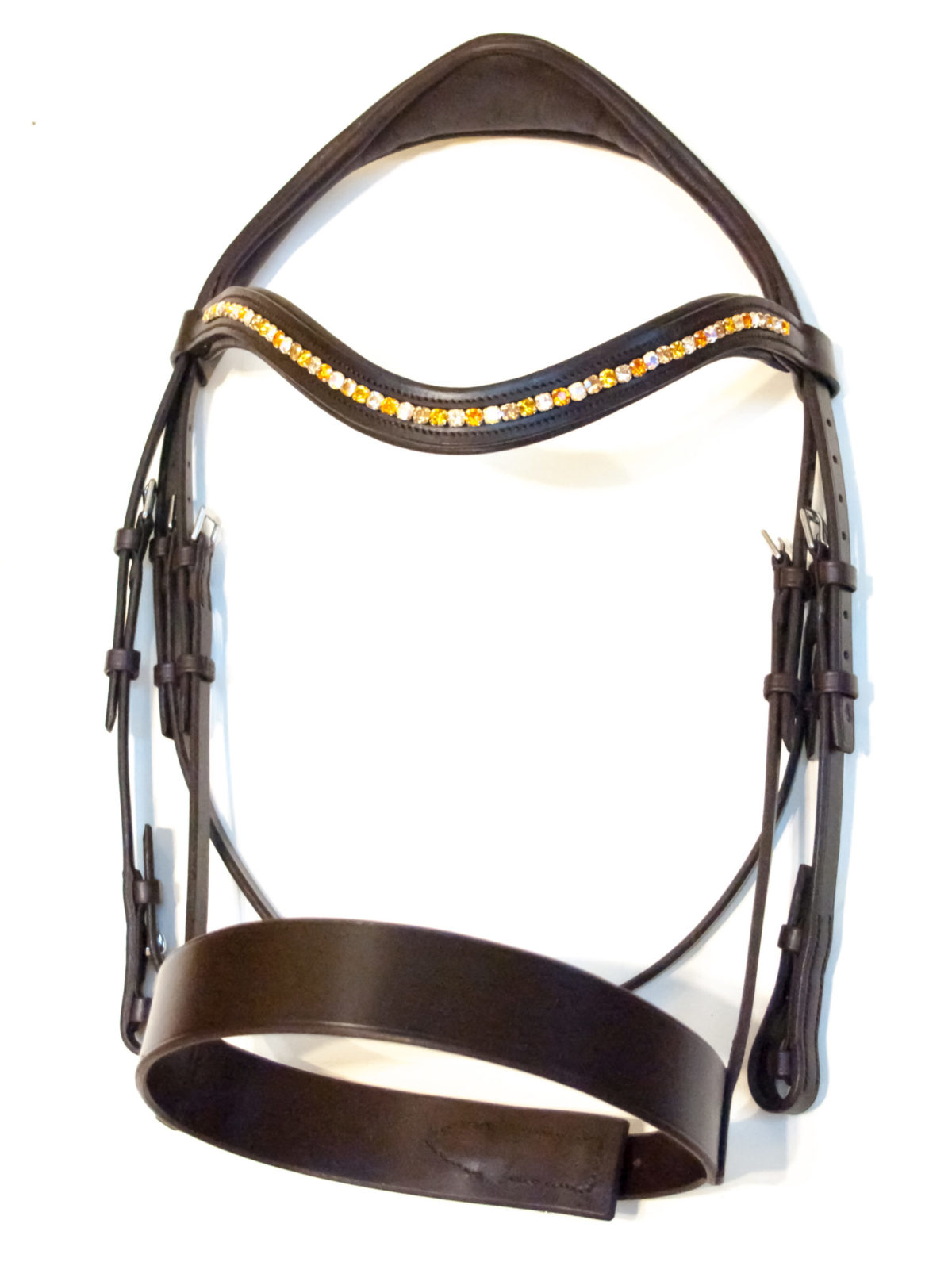 What is the biggest challenge you've faced during your apprenticeship so far?
Obviously the Covid-19 lockdown has created many challenges for me and the business. Initially I had to work from home and I found it difficult to stay motivated. Now I am back working part-time in the shop, and I have to make sure that I abide by our social-distancing rules and make sure everything is sanitised regularly.
Apart from the lockdown, my biggest personal challenge has been my lack of confidence with customers. I have struggled with social anxiety for several years but gradually I have managed to build up my confidence and today I feel much more comfortable talking to clients. I think now I am the most confident I have ever been and this is only getting better over time.
Where do you see yourself in three years' time?
In three years I will have become a fully qualified saddler and bridle maker, and be working towards becoming a Master Saddler. I have been gaining some knowledge of saddle fitting so I hope to build on this and potentially continue my training in this area, despite keeping my main focus on bridle and saddle making.