Annual Fundraising Dinner | 13 March 2019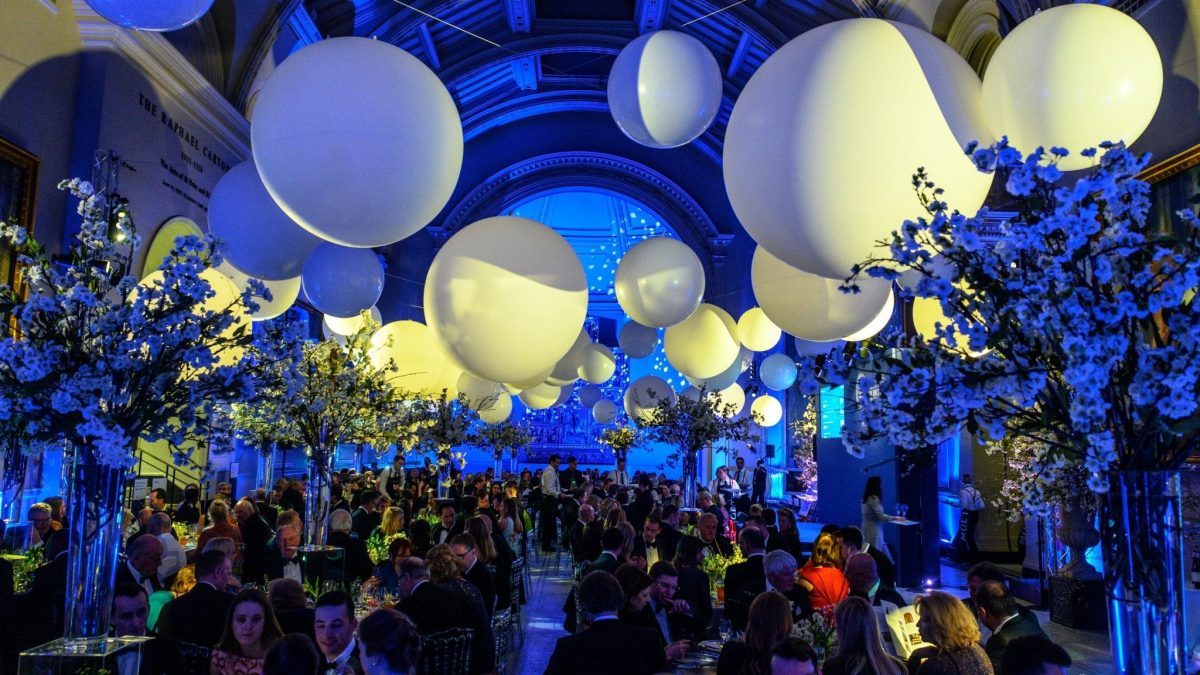 QEST's Vice Patron, Lord Snowdon, hosted the 4th Annual Fundraising Dinner at the V&A on Wednesday 13 March. Before dinner, guests enjoyed cocktails and demonstrations in the balloon-adorned Dome, from QEST Scholars including a beekeeper, a bell caster, ceramicists, a conservator, a decorative artist, a farrier, a furniture maker, a glass engraver, a leatherworker, a printmaker, shoemakers, a silversmith, a stonemason and a tailor.
Guests then moved to the Raphael Gallery for a sumptuous dinner, and live & silent auctions supporting the education and training of talented and aspiring craftspeople. This event was made possible by our generous sponsors: Penhaligon's, John Walker & Sons, Moët & Chandon and Justerini & Brooks.