QEST Represents the Craft Industry at Apprentice 19 Careers Fair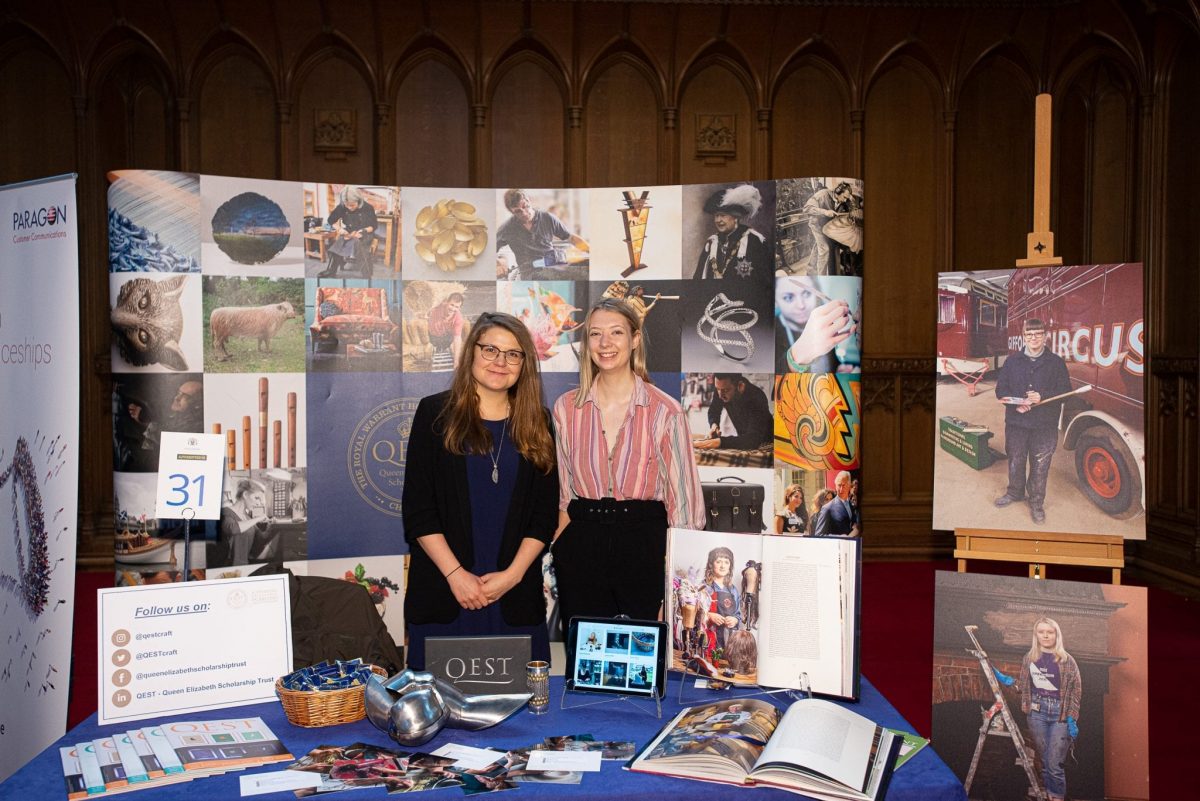 As part of the London Careers Festival, The Stationers' Company organised Apprentice 19, a two-day careers fair at the Guildhall from 18-19 June. The event brought together more than 2,000 secondary & college-age students from across Greater London to help create pathways to employment in a changing world of work. QEST were delighted to participate and present a perspective on careers in craft, alongside representatives from catering, financial, journalism, military, printing and tech industries.
As reported in the Evening Standard, almost 800,000 young people in the UK aged 16 to 24 are not in employment, education or training, so events like this are vital to provide students with timely information to help shape their future.
We very much enjoyed chatting to the students, helping them see how a passion for making could develop into a career in craft, as well as letting them know that, for those who demonstrate excellence, financial assistance may be available from QEST to support their future training and education. It was also a great opportunity to raise awareness of QEST among the schools and other companies present.