Blackburn Festival of Making | 8-9 July 2023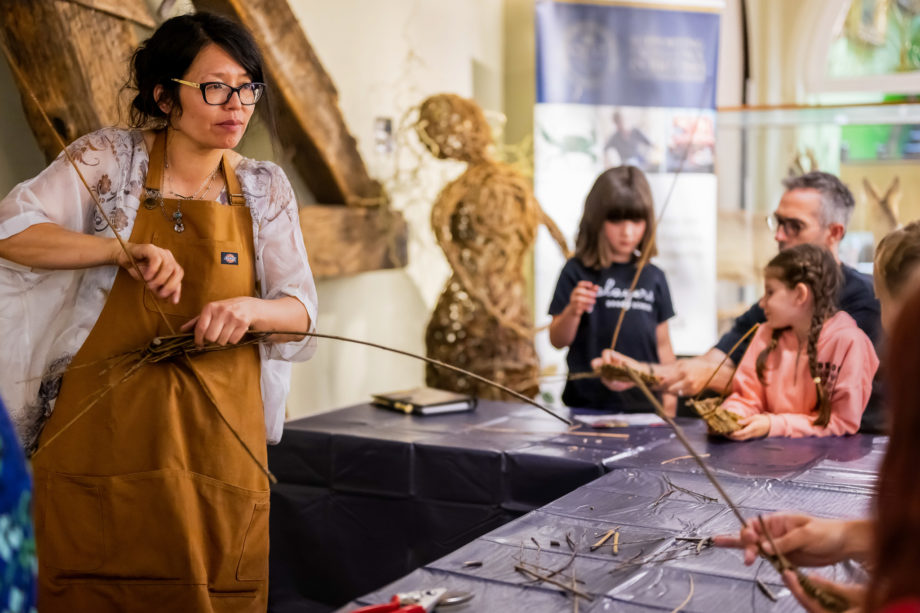 QEST had a fantastic time at the National Festival of Making in Blackburn, hosting drop-in family-friendly craft workshops in Blackburn Museum & Art Gallery amidst displays from Blackburn's history as an industrial mill town.
We were joined by willow weaver Cherry Chung who taught visitors how to make willow tension trays, boats and fishes, and by Nastaliq calligrapher Razwan Ul-Haq who helped visitors to experiment with basic Arabic calligraphy letters using hand mixed ink and handmade bamboo pens.
The annual festival is a unique celebration of making, from the kitchen table to the factory floor, offering a programme of work that combines Art, Manufacturing, Making and Communities for all to enjoy – for free. If you feel inspired by the photos and video below, be sure to check out the Festival of Making website for news of programmes through the year – and next year's dates.