Craft Makers in Residence at Design Centre Chelsea Harbour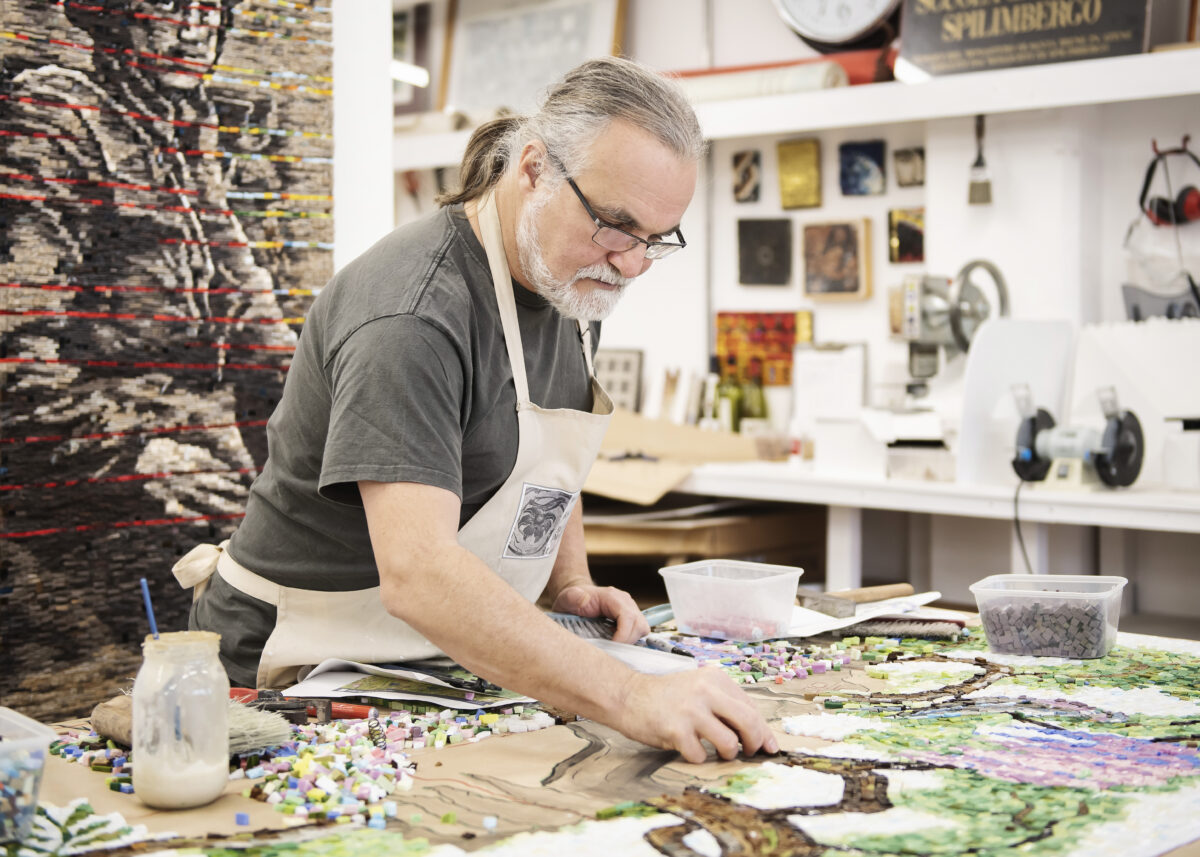 QEST Scholars will be demonstrating their crafts at the Design Centre Chelsea Harbour for five days in February for Crafts Makers in Residence. The exhibiting makers are straw artist Estella Castle, mosaic artist Gary Drostle, decorative and mural artist Phyllis Clair Smith, katazome textile designer Sarah Desmarais, ceramicist Bryony Applegate, embroiderer Kate Pankhurst and textile weaver Laura Adburgham. Visit the world's premier destination for interior design to see them at work 7-11 February 2022.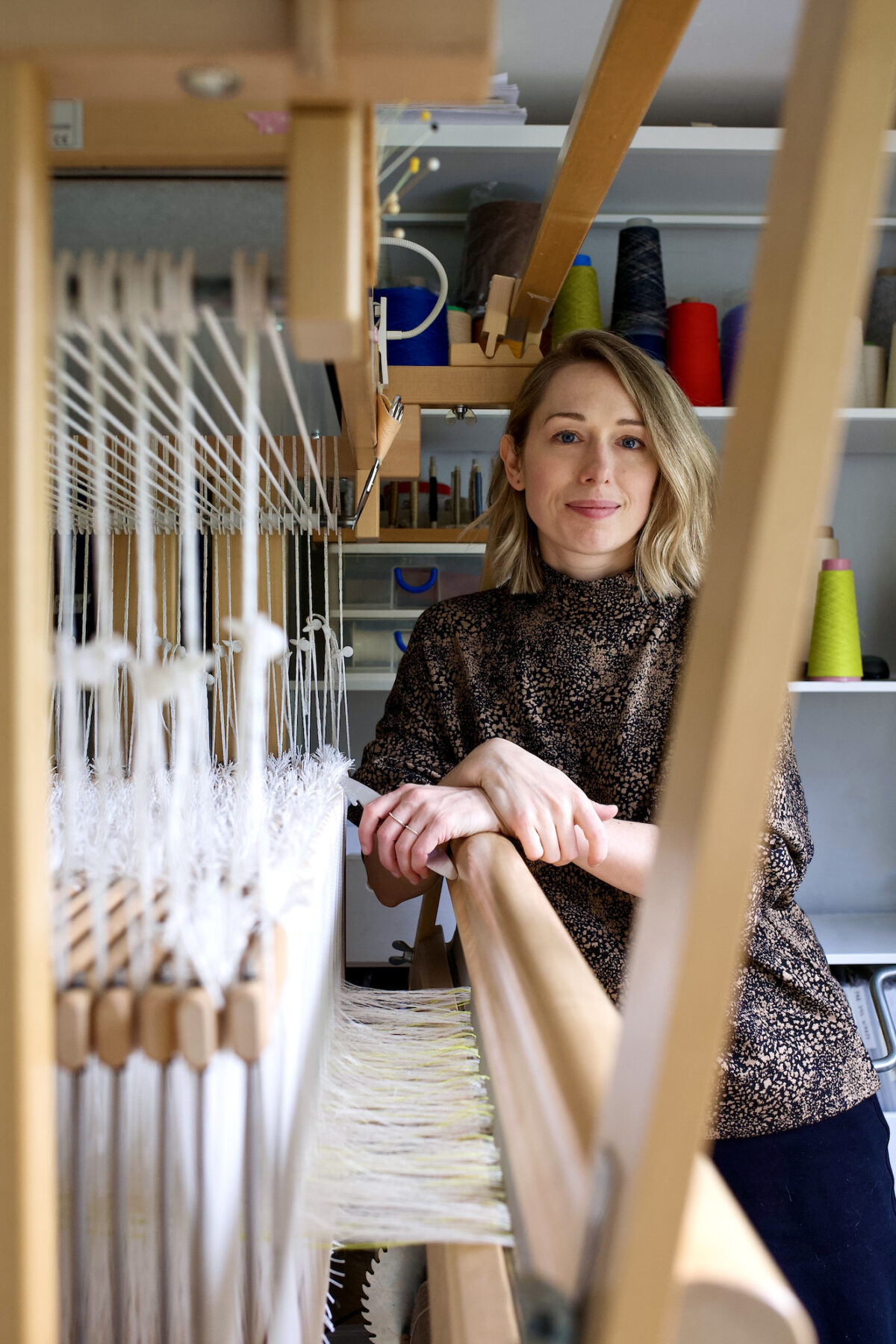 Inspired by intricate structures and irregular details found within the natural world, QEST D'Oyly Carte Charitable Trust Scholar Laura Adburgham creates one-of-a-kind textiles for fashion and interiors. Starting with natural yarns such as linen, wool, paper and silk, every stage is done by hand, from setting up the loom to applying finishing techniques.
During the week Laura will be hand-weaving new designs on an 8-shaft table loom and displaying scarves and swatches in mostly natural materials such as linen, cotton, bamboo, silk and wool.
---
QEST Garfield Weston Foundation Scholar Bryony Applegate specialises in high-end tableware and ceramic objects for interiors, which blur the boundaries between sculpture and utility. Combining material-led research with precise and minimalist design, her aim is to ensure form and function work in harmony. She will be creating an installation piece consisting of approximately 100 piped and cast semi-circles, presented as a landscape on the wall.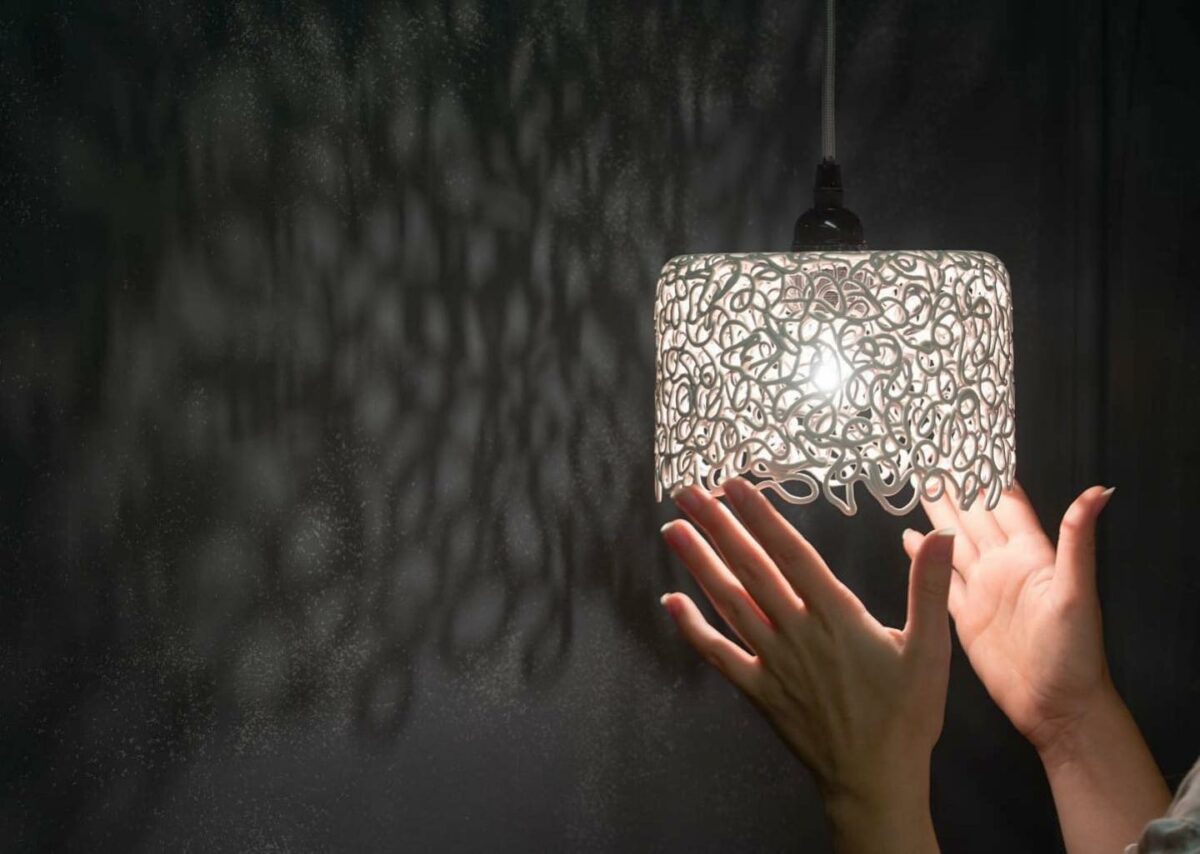 ---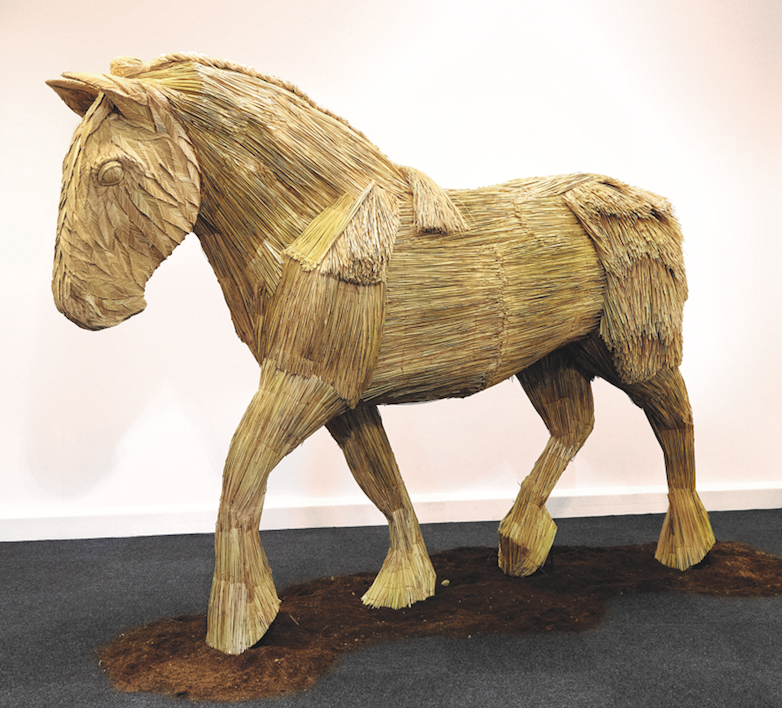 QEST Pilgrim Trust Scholar Estella Castle practices the endangered crafts of corn dolly making and straw working, and connects museum collections with local communities through events, performances and exhibitions. She will be creating straw work pieces using endangered UK heritage straw work techniques, Swiss straw work techniques and spinning straw into thread.
---
QEST Garfield Weston Foundation Scholar Sarah Desmarais produces hand-printed silks and handsewn garments using traditional means: drawing, resist printing, hand dyeing and hand stitching. She patterns cloth using the materials of Japanese katazome – paper stencils and a rice paste resist. She will be working on some handmade books using her katazome handprinted fabrics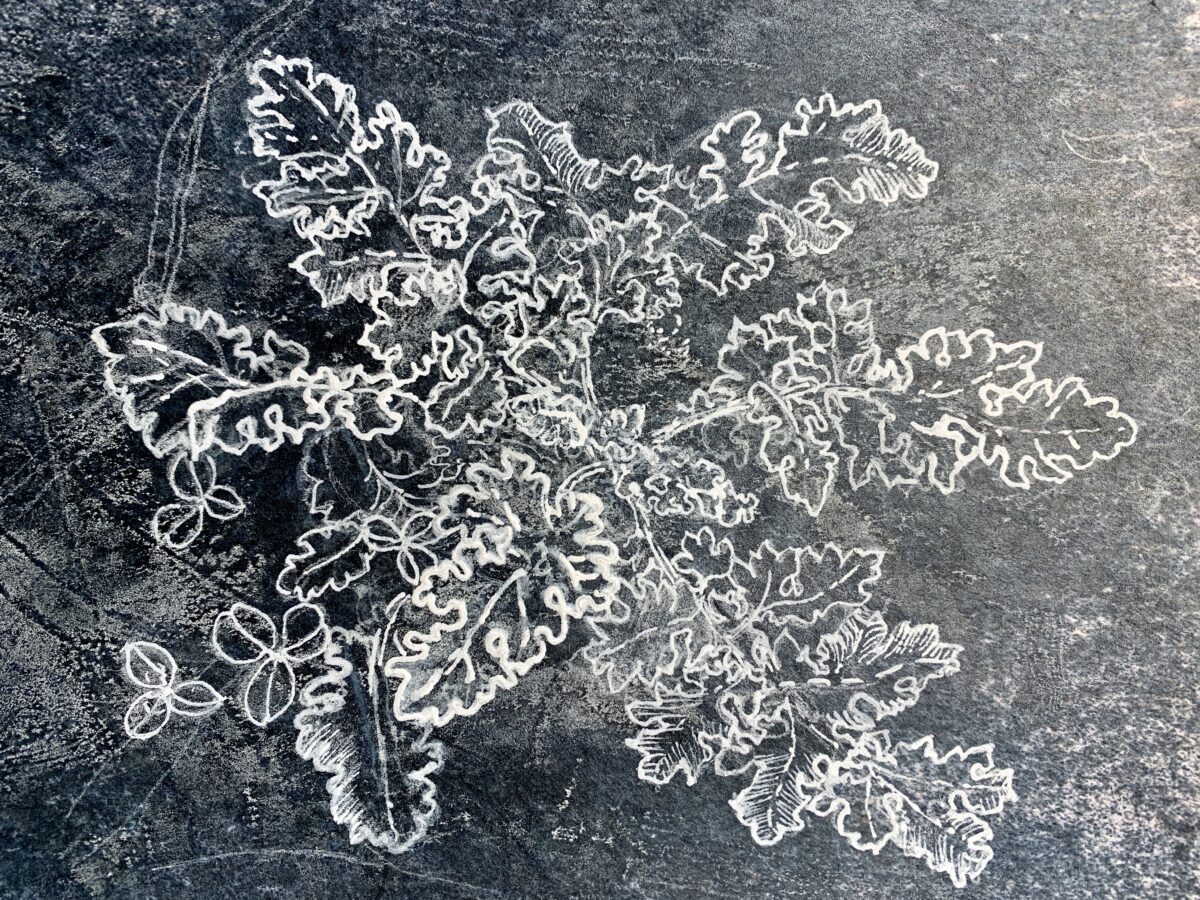 ---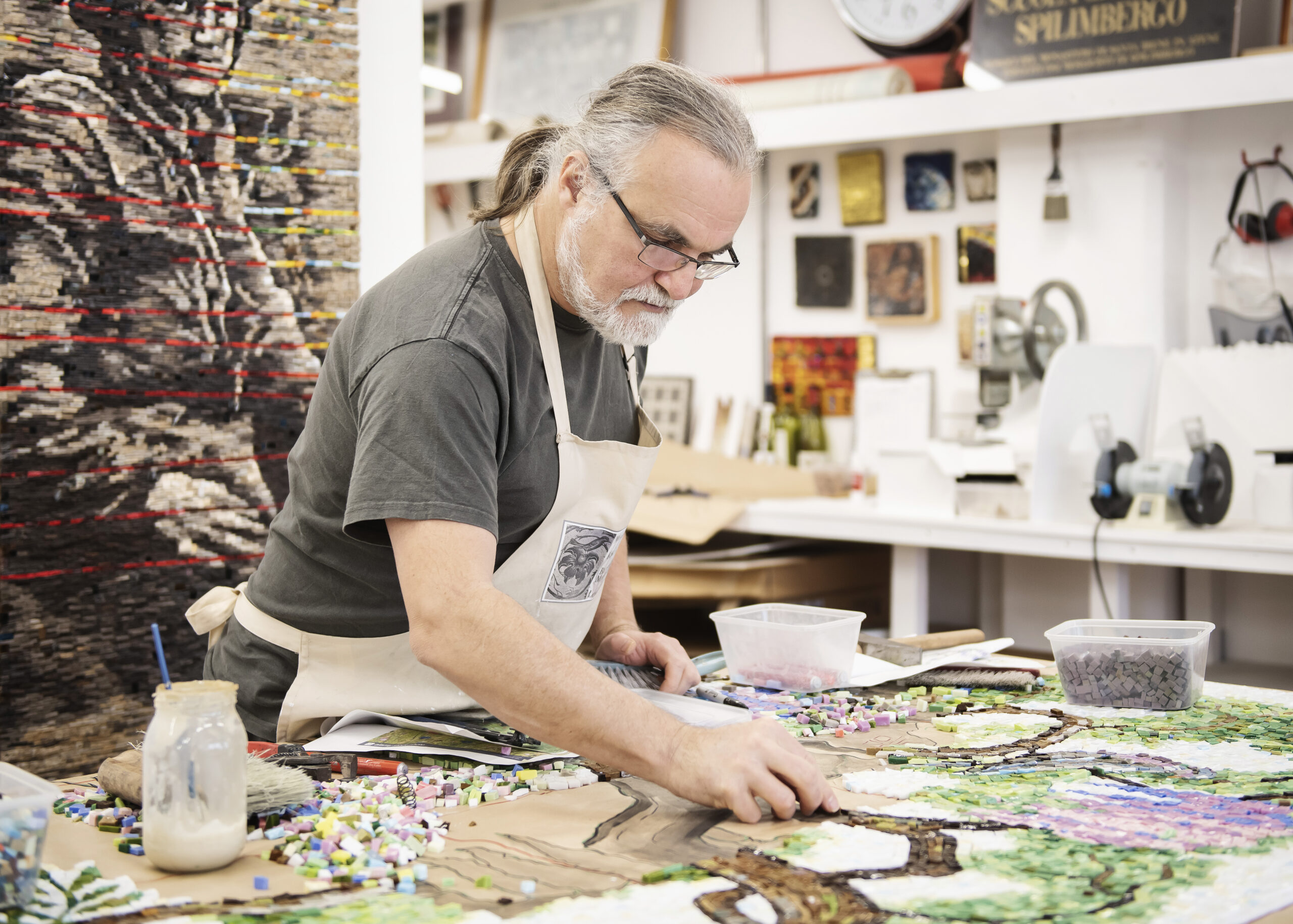 QEST Scholar Gary Drostle designs and hand-crafts exclusive mosaics, mosaic sculptures and mural artworks for interior and exterior spaces. He will be working on a small mosaic panel in one of his signature fishpond mosaic designs. The mosaic will be made in glass using the traditional paper face indirect technique which is his speciality. The glass tiles used are left over from his work restoring the Paolozzi Mosaics for Tottenham Court Road tube station.
---
QEST D'Oyly Carte Charitable Trust Scholar Kate Pankhurst employs traditional embroidery techniques with a contemporary twist. She will be demonstrating goldwork techniques, or more precisely metalwork (in silver), in a hoop. She will also be preparing components to make small bobbin boxes.
In 2021, Kate was awarded first place in the Hand & Lock Prize for Embroidery (Textile Art Student category) for her whimsical timepiece Lockdown O'Clock, and the Worshipful Company of Gold & Silver Wyre Drawers Associate Award for the best use of the goldwork embroidery technique.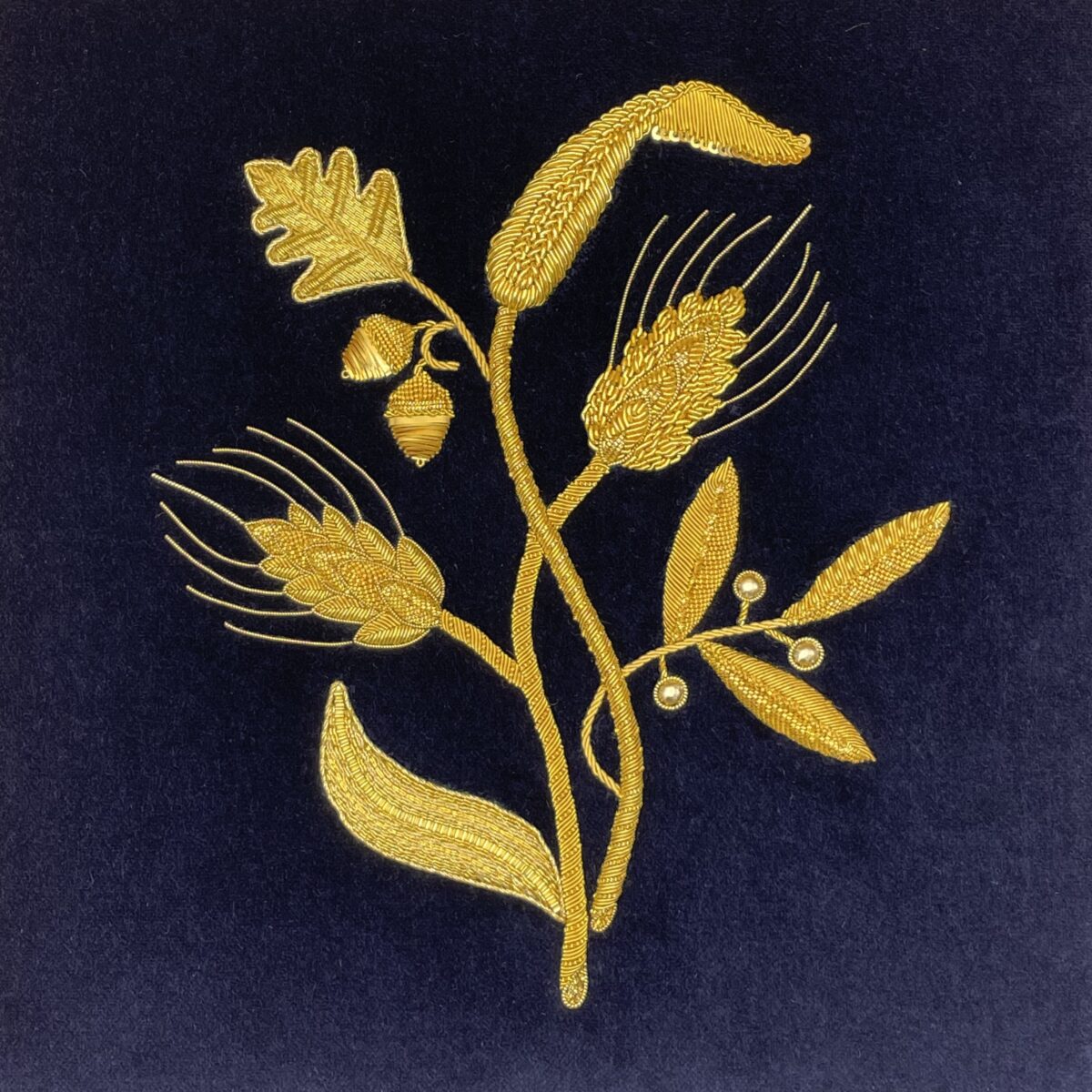 ---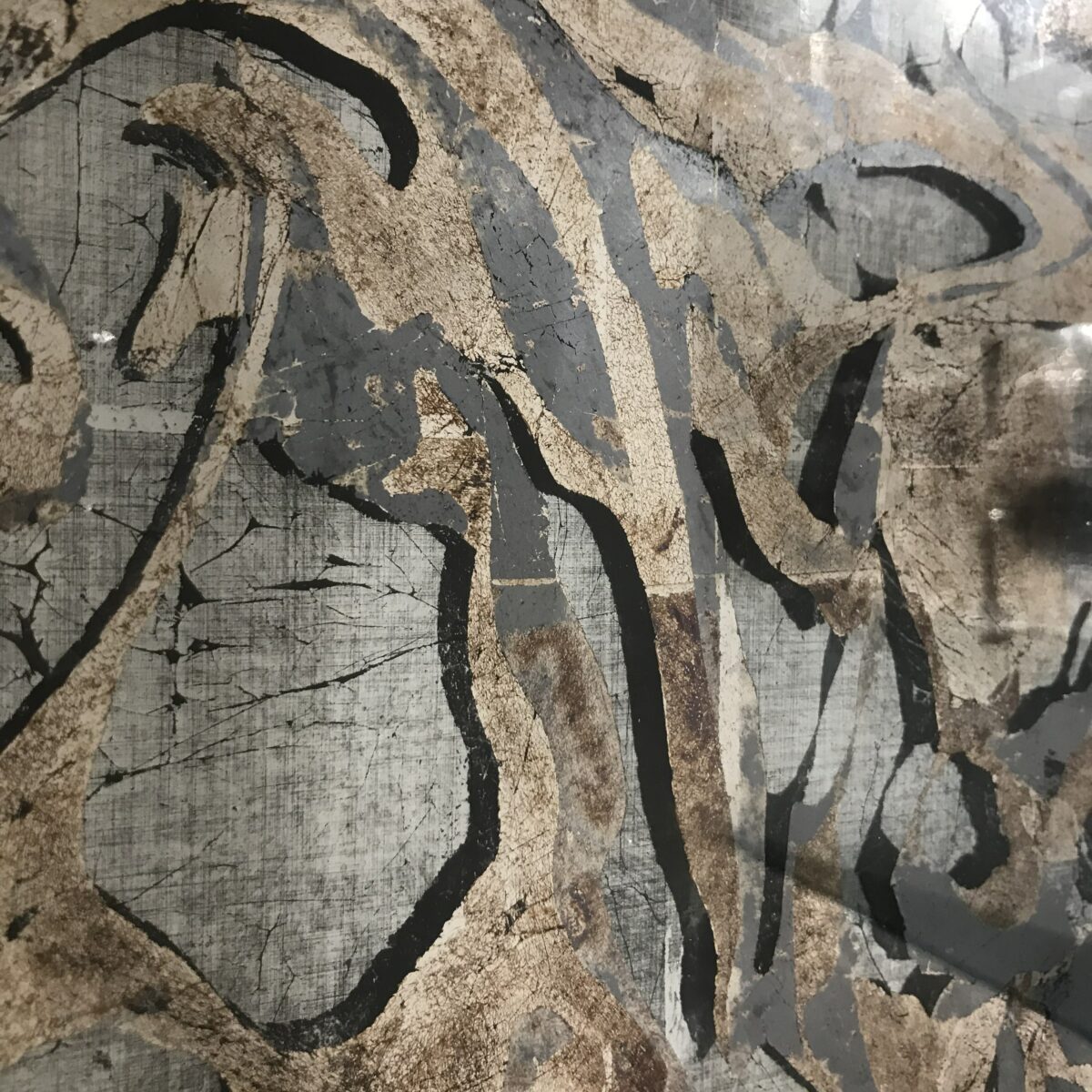 QEST Howdens Scholar Phyllis Clair Smith is skilled in verre églomisé, grisaille, decorative painting, surface design and restoration. She enjoys the challenge of creating original solutions to decorative problems using her in-depth knowledge of materials in a wide variety of ways.
Phyllis will be painting a range of faux marble finishes on three plinths, showcasing some of the techniques she is learning as part of her QEST scholarship with Pierre Beaudry, alongside a display of works inspired in part by the natural patterns found in marble.
---