Craft Makers in Residence | 7-11 February 2022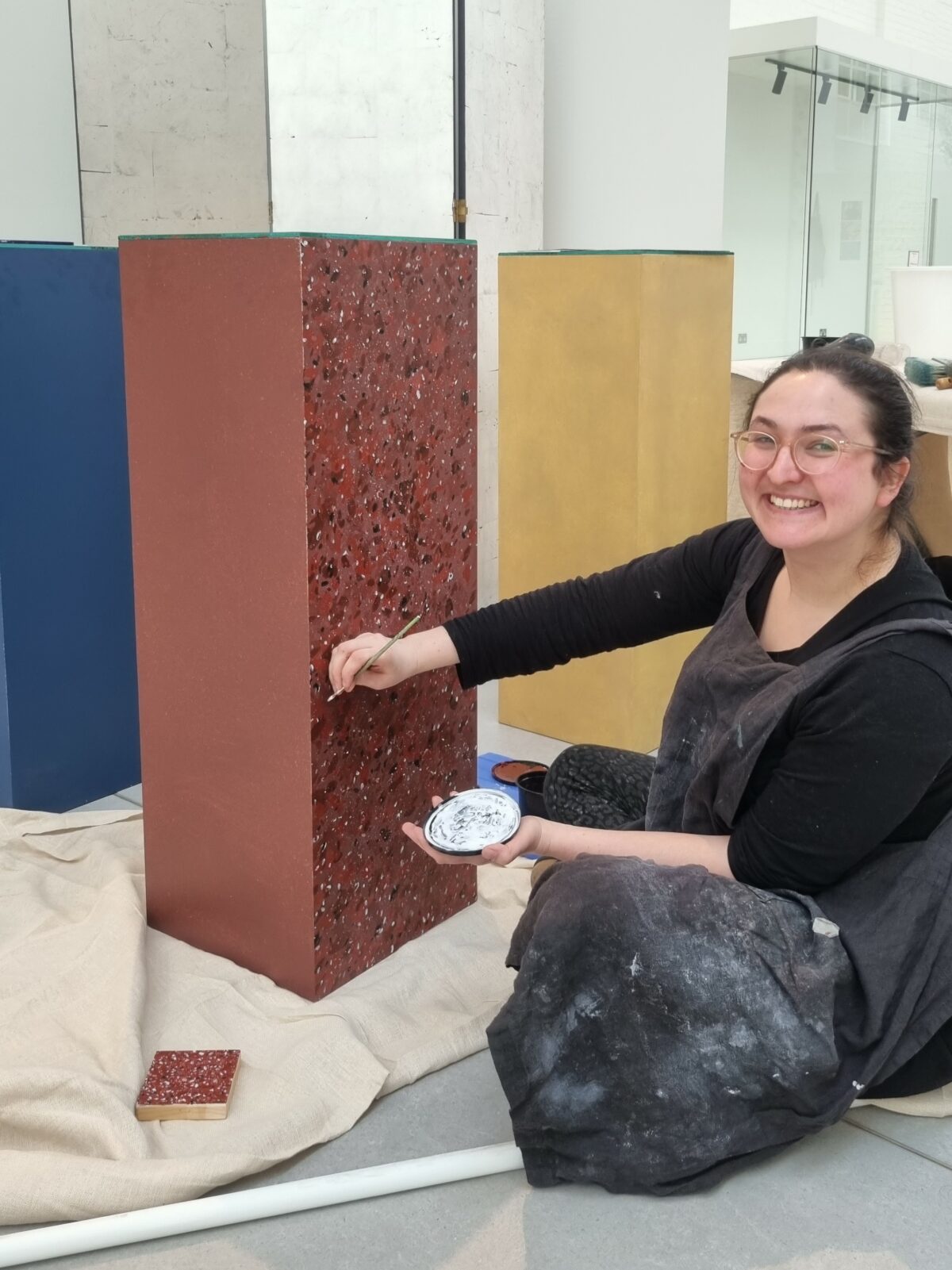 For a week in February, QEST Scholars were invited to set up workshops in the world's premier destination for design and decoration excellence: the Design Centre, Chelsea Harbour.
As well as being a wonderful opportunity for QEST Scholars to create in the inspirational setting, it was great for visitors to meet the makers behind the objects, witness their work develop over the course of the week, and gain a better understanding of the skill and ingenuity required to create fine craft pieces.
Highlights included watching QEST D'Oyly Carte Charitable Trust Scholar Laura Adburgham create woven textile designs on an 8-shaft table loom, seeing QEST Howdens Scholar Phyllis Clair Smith's decorative marble paintings develop across the week, and of course QEST Pilgrim Trust Scholar Estella Castle's magnificent, life-size straw Clydesdale horse.
Also in residence were QEST Scholar Gary Drostle working on one of his signature fishpond mosaics, QEST Garfield Weston Foundation Scholar Sarah Desmarais showing her Japanese katazome hand-printed fabrics, and QEST D'Oyly Carte Charitable Trust Scholar Kate Pankhurst creating her quirky jewellery boxes and demonstrating a range of embroidery techniques.
Our thanks to the Design Centre for warmly welcoming us!