Eleanor Lakelin Finalist in Loewe Foundation Craft Prize 2022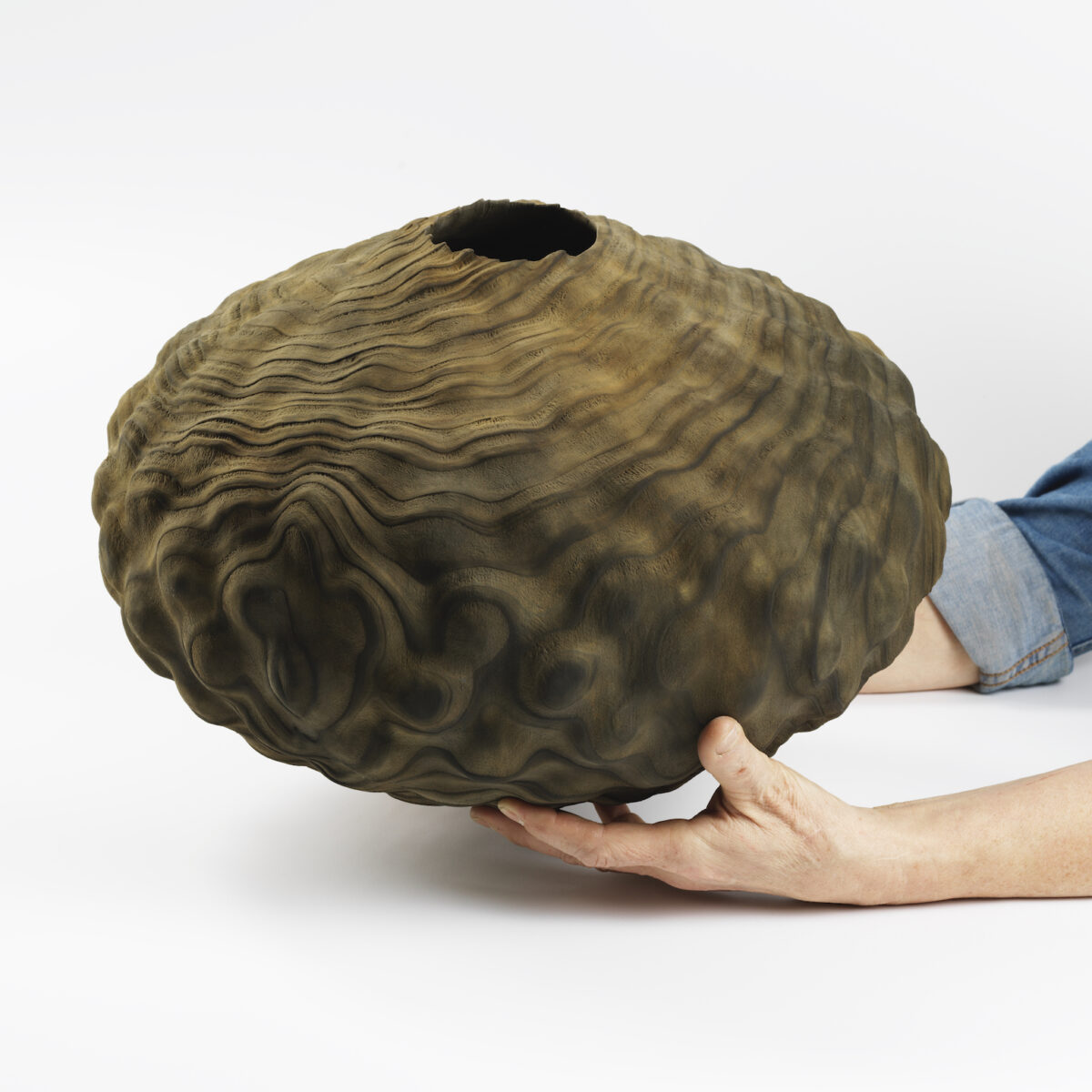 Huge congratulations to QEST Turners' Company Scholar Eleanor Lakelin who has been selected as Finalist for the Loewe Foundation Craft Prize 2022 with her work, The Landscape of Memory.
"She comments, "The Landscape of Memory is a particularly personal piece, which draws on my deep-rooted connection to the valleys of Mid-Wales. Created from turned and hollowed-out British Sequoia, this vessel has been sandblasted and carved off the lathe. Sequoia is tannin-rich so I make and use iron solution like a painter's palette to evoke the light moving across the hillside and the iron-stained rocks and streams of the Mawddach valley."
The panel of experts selected 30 finalist works, which will be included in an exhibition at the SeMoCA in Seoul, South Korea running from 1 – 31 July. The overall winner will be announced by the jury on 30 June.
'The Landscape of Memory'
British Sequoia
430 x 430 x 290 mm
2021