Craftworks: a new craft show to honour the past, celebrate the present and secure the future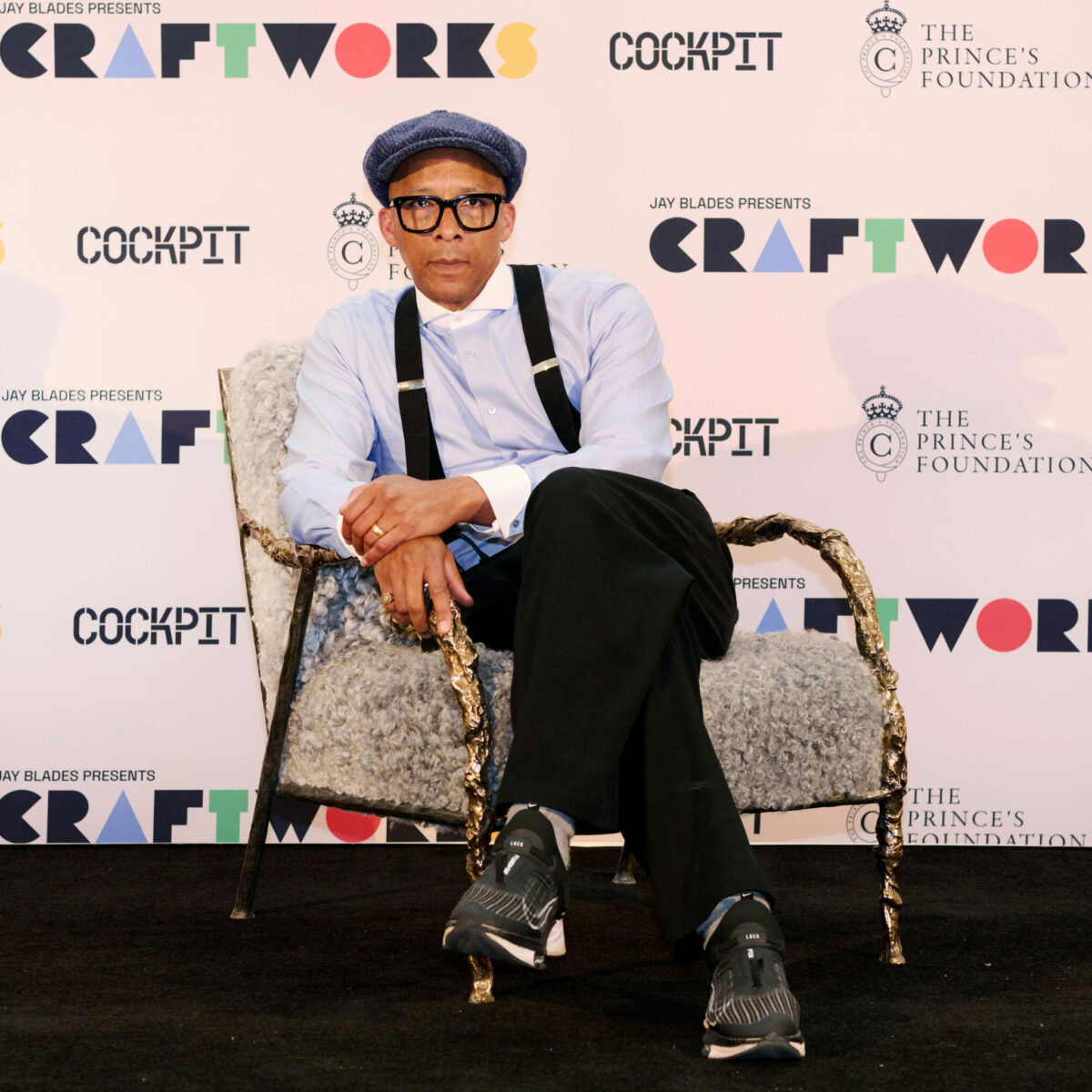 QEST is delighted to be part of Craftworks, a brand-new exhibition celebrating exceptional craft, that is coming to London in 2024 with craft champion and QEST Ambassador Jay Blades MBE at the helm.
The event is set to attract craft sector professionals, architects, designers, artists, brands, retailers and will be curated by television presenter and furniture restorer, Jay Blades MBE.
Set to take place during London Craft Week 2024, this three-day free to attend live event will host the very best of arts, crafts, and design from all corners of the craft sector and will celebrate niche craftmanship that is in danger of being lost to time.
In celebration of the launch of the exhibition, an esteemed panel of industry leaders held a Q&A and discussion compared by Piers Roberts at Shoreditch Town Hall.
The panel was made up of Deborah Pocock, CEO of QEST; Daniel Carpenter, Executive Director of Heritage Crafts; Annie Warburton, Chief Executive of Cockpit; Debika Ray, Head of Editorial at Crafts Council and Editor of Crafts magazine; Jo Sealy, Founder of The Black Artisans, and face of the exhibition, Jay Blades MBE.
As well as discussing the launch of the exhibition, the panel discussed the importance of British craftsmanship, with the exhibition hoping to generate business for craftspeople whose skills are little known, due to being lost to mass manufacturing; as well as revitalise and attract the next generation of craftspeople to future proof some of the world's oldest crafts practices.
TV presenter, Jay Blades MBE, said: "I'm excited to bring Craftworks to life here in London, as it will be the first of its kind. This event will not only reflect my principles of great design, education, and restoration, but most importantly will ensure the future proofing of the craft sector."
Held in the beautiful and iconic Shoreditch Town Hall, Craftworks will house four very distinct exhibition areas ensuring that the event is accessible for all craftspeople.
Nicole Chrysostomou, Event Organiser, said: "The UK has long been at the forefront of exceptional craftmanship which is why we want to create an exhibition that celebrates the very best of British craft and design. Our goal is to bring these great designers, craftsmen, architects and more under one roof in support of the sector. We look forward to welcoming craftspeople and brands from across the country".
For more information visit www.craftworks.show