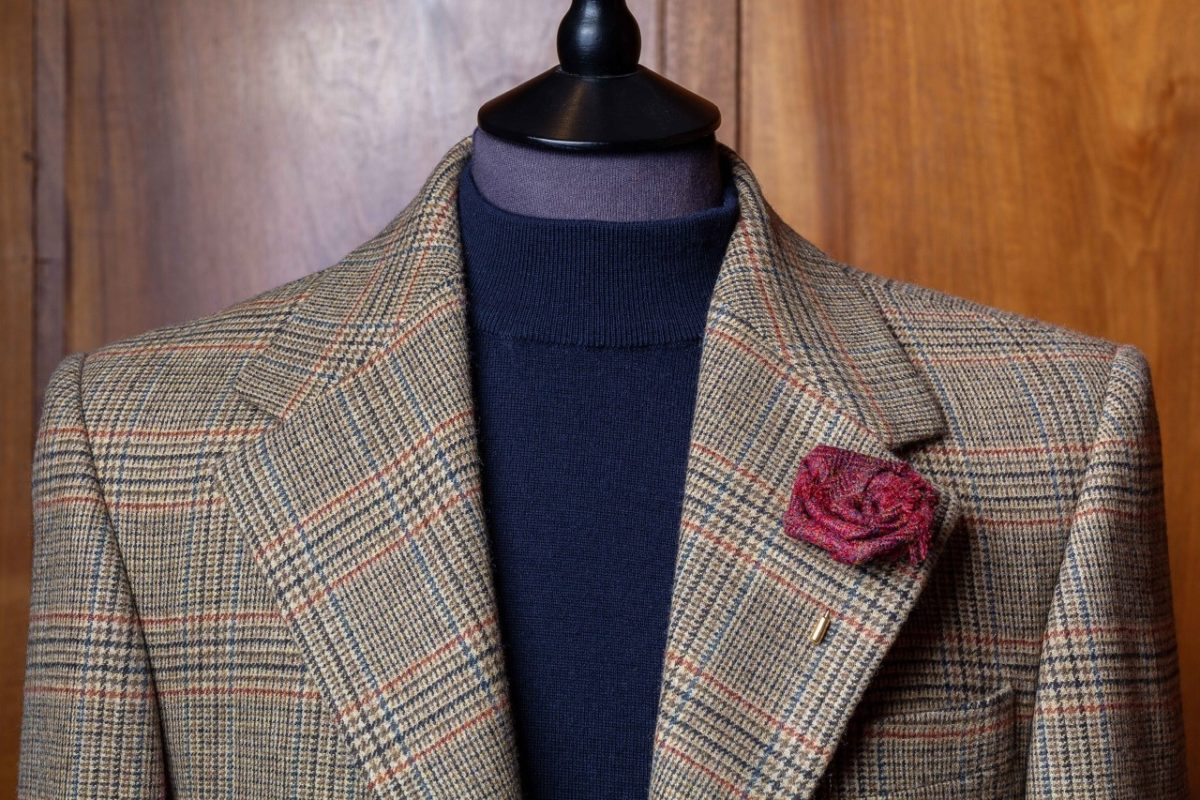 Behind many an exquisite fashion collection lies the work of countless makers, who have crafted everything from a garment and its various accoutrements to the minutiae of detail invested in a design's look and feel. It is no surprise, then, that among the broad scope of craft skills supported by QEST are those invested in creating beautiful handmade styles.
Take Adele Williamson. Having discovered traditional shoemaking during an internship at Tricker's, she became the heritage brand's first female apprentice with the help of a QEST Radcliffe Trust Apprenticeship. After three years of training, she became a full-time bespoke shoemaker and continues to work at Tricker's today, based in its old Victorian factory in Northampton. Her work is exacting and labour intensive, involving numerous stages, from stretching leather pieces over a made-to-measure wooden "lamp" of the foot and stitching in the welts that hold the upper and sole together to stacking and shaping layers of leather to form the heel.
"Every process has its own allocated time and everything is traditional," she explains. Throughout, Williamson uses tools from her personal collection, patiently assembled from antique specialists — some date back as far as the 1900s. Finally, each exquisitely crafted pair is threaded with laces and packed in hinged velvet-lined shoeboxes, ready for their owner. "Bespoke shoes give the wearer a unique fit and we can incorporate whatever leathers, linings and design aspects our clients would like," she says. "Comfort is a very personal thing."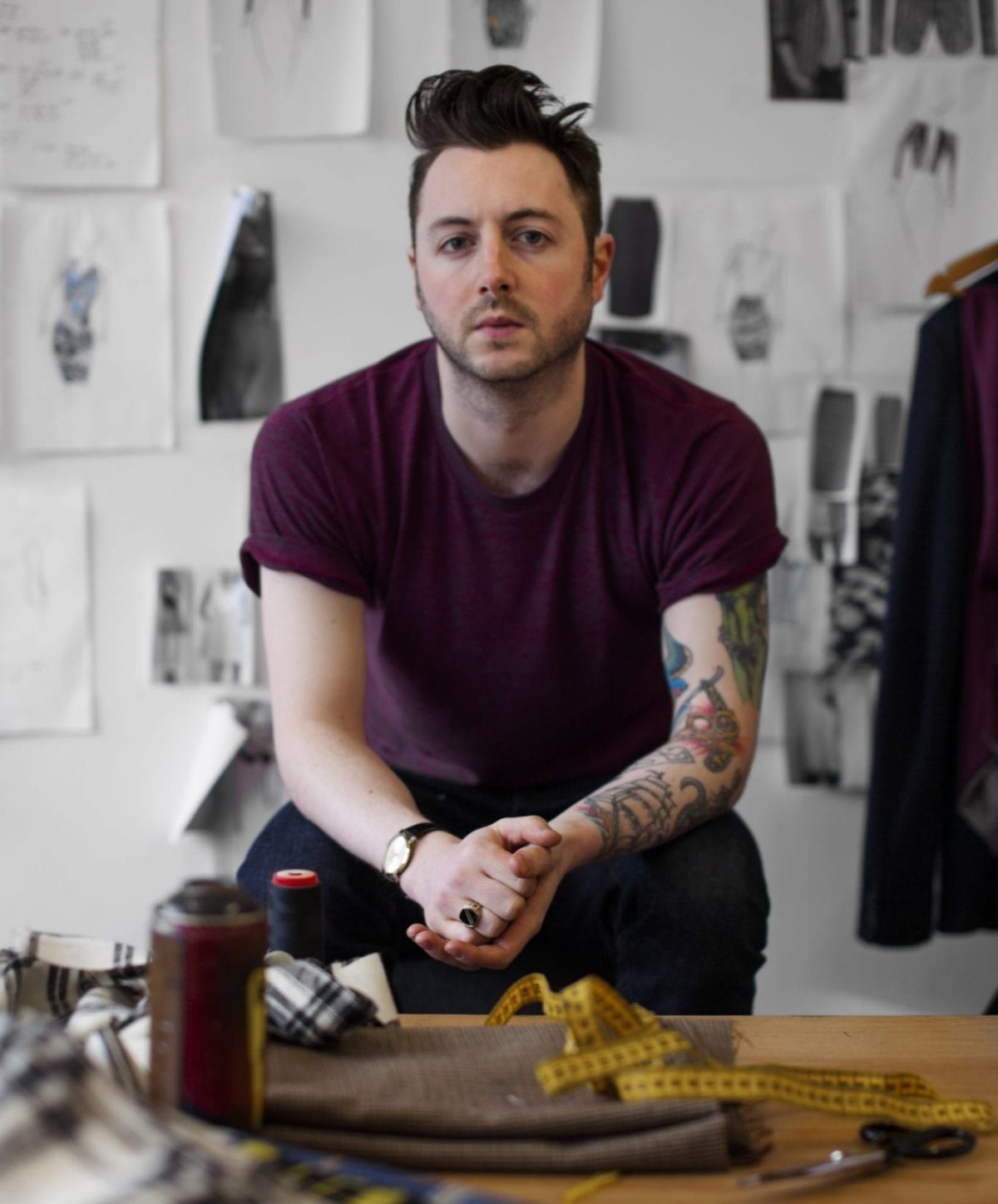 Alan Moore is another menswear-focused scholar. After learning traditional hand embroidery at the Royal School of Needlework as a QEST Garfield Weston Foundation Scholar, he established himself in menswear. Now an embroiderer and tailor based in Glasgow, Moore is also the founder of luxury tailoring label Hunter Kingsley. Although custom-made suiting is his forte, he refutes the worn cliché that tailoring is synonymous with tradition. "We're not a heritage brand. Our use of colour, texture and print is one of our main attractions — exciting design is something that we're known for," he says. "I am drawn to 1960s America and old gangster films — it's this, coupled with my love of textiles and pattern, that has formed the basis of the brand aesthetic."
Moore's process begins two fold, focusing both on the fabric — using only the finest UK-woven cloth — and the client. Careful measurements are taken to "emphasise their best features", he says, adding that a good suit makes the wearer stand taller and more confidently. The handiwork that goes into a Hunter Kingsley suit is fairly traditional, using half-canvas construction and the use of a padded lapel. A new pattern is created for every client, meaning that the suit will be as unique as the person wearing it. "With bespoke, you are creating something completely individual to you that, if looked after, will last you a long time," Moore explains.
Emma Wilkinson, too, is a champion of Scottish tailoring, having been awarded a QEST scholarship in kiltmaking back in 2018. Specialising in beautifully tailored kilts, she works at the renowned Gordon Nicolson kilt makers when she's not busy crafting commissions from home. When making a new kilt, she starts with eight or nine yards of tartan before making measurements. "There is a lot of engineering and calculation involved, so I have to imagine the full outfit beyond the kilt. I start with the apron, the front layer, which wraps around the body. There are also flat parts and others that pleat. The tartan tells you what to do — the skill is understanding the body and its dimensions. The whole thing is entirely hand sewn. Every kilt creates sentimental attachment because you are with it every step of the way."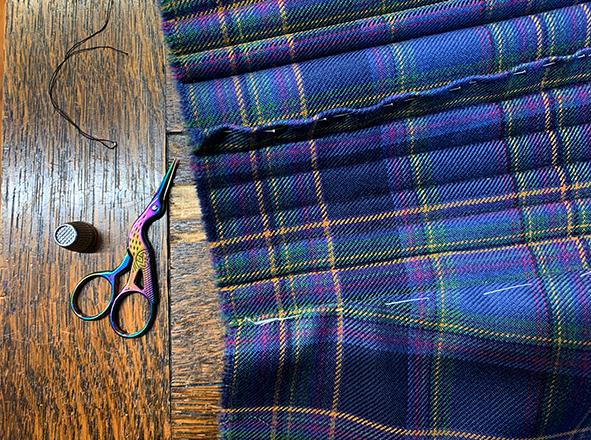 To Wilkinson, teaching the next generation is as important as the craft itself. "I am one of the only young kilt makers in the industry so it's important to pass on the knowledge. For a long time, kilt makers refused to do that as they were terrified of the competition, but I'm of the view that it needs to be a positive, open community."
There are also many QEST scholars working in women's fashion, such as Jacqueline Cullen, a London based jeweller best known for her use of Whitby jet. Having discovered the material during her graduate collection, the following year she travelled to Whitby on a QEST scholarship to learn more from the source. "I was drawn to the material. It has a history, but is also tactile and beautiful. I wanted to subvert how Whitby jet was seen and liberate it from its traditional associations of death and mourning — this was a unique selling point as no one else was doing it."
Over past 16 years, Cullen has established herself as a contemporary jeweller, recreating the colossal elemental forces that influence her — think volcanic eruptions, colliding asteroids and combustions of black matter — in sculpted miniature forms. While Whitby jet remains a key focus, she has explored new materials in recent collections, such as agate, moonstone and rock crystal. Sustainability is important, including the use of recycled gold and ethically sourced diamonds.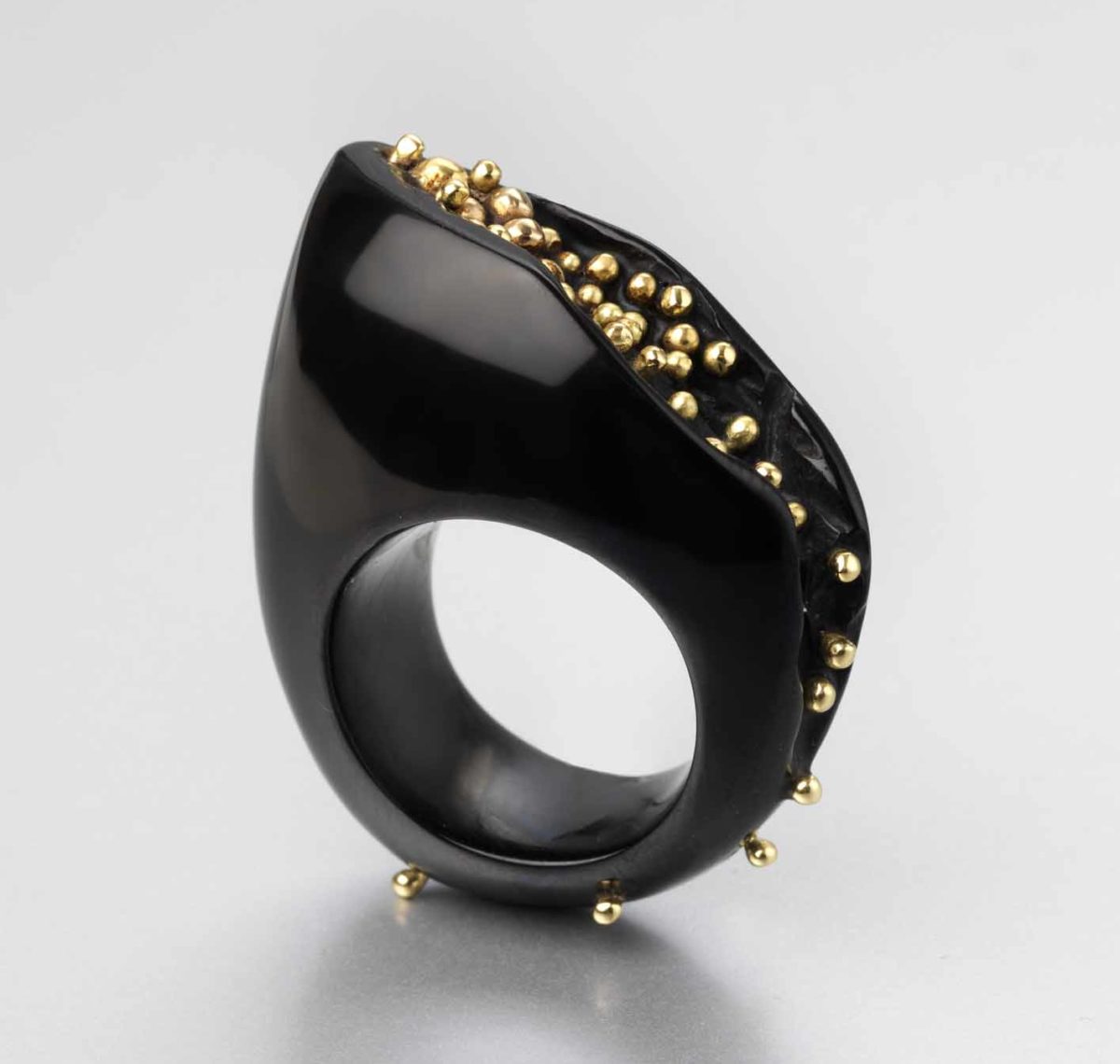 "Because jet is very soft for a gemstone, I use lapidary equipment such as saws and grinders to cut and shape it. I remove material rather than put it together, so it's a sculptural process. Then, I hand-carve fissures and crevices and set in lots of black diamonds, so they look as though they are bursting out of the jet," Cullen explains. Favourite creations include an overlapping bracelet with hand-carved edges, a pair of statement multi-spherical earrings with crevices and a large feather-shard collar.
When it comes to statement pieces, Deirdre Hawken's unabashedly playful couture headpieces are guaranteed to make an impression, from gravity-defying vegetables and summer fruits piled high on creamy confections to sharks tenaciously gripping straw boaters by the teeth. "My pieces are generally food-based as I've always been fascinated by the ambiguous relationship that women have with food," she says. "I also try to explore humour — I don't mind if people giggle. My hats are bought by very eccentric women, although a lot of people use them as artworks — they are wearable art."
She initially developed her flair for the dramatic by training and working as a designer in the theatre, but it wasn't until she studied millinery under Rose Cory, the late Queen Mother's milliner, with the support of a QEST scholarship that Hawken really took her business to the next level. Career highlights have seen her work featured in acclaimed exhibitions at the V&A and the Metropolitan Museum of Art in New York.
Now in her 70s, Hawken continues to craft in her south-east London studio. Each design is hand-sewn without the use of machines, with all components made entirely from scratch. "I don't buy anything in. My sculptor husband helps me sometimes — for instance, I'm about to work on a hat made from two intertwined fishes which he'll make the moulds for."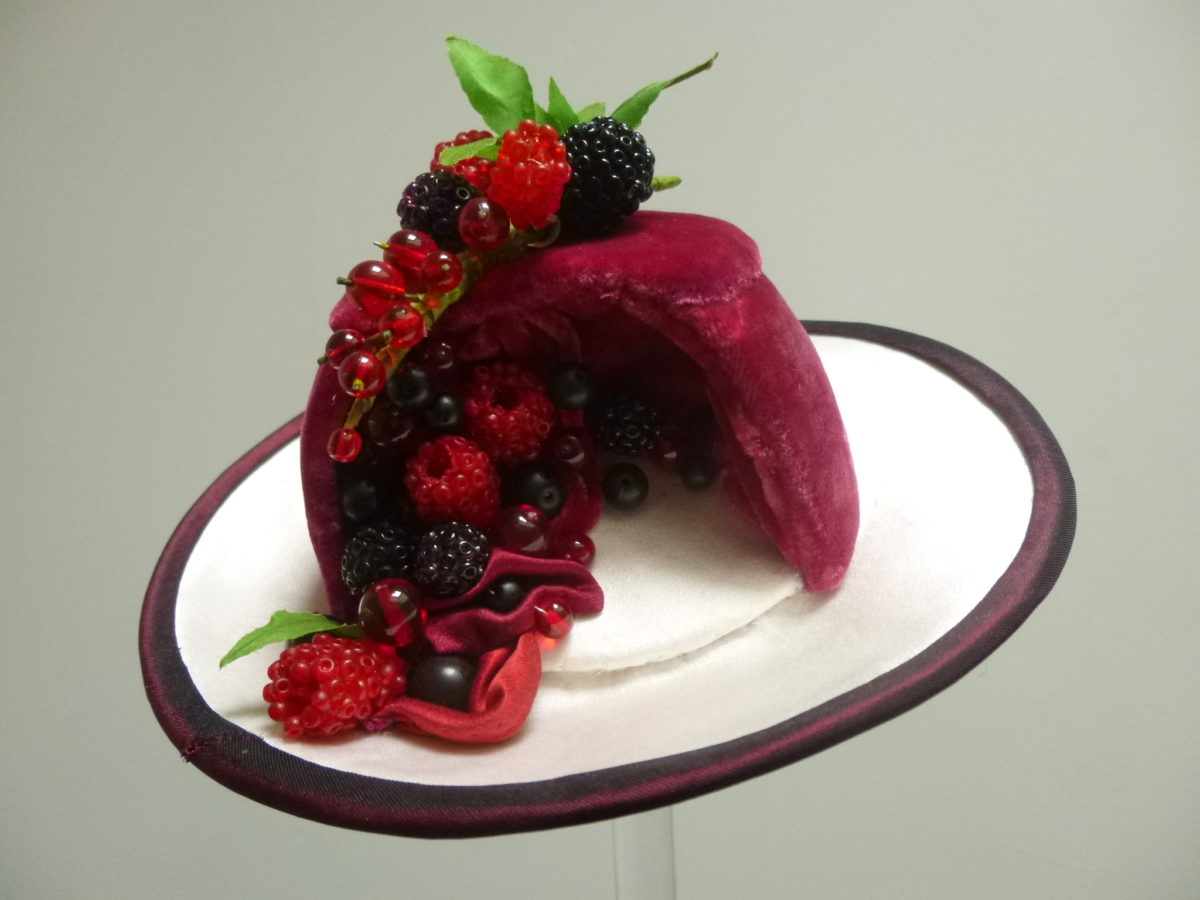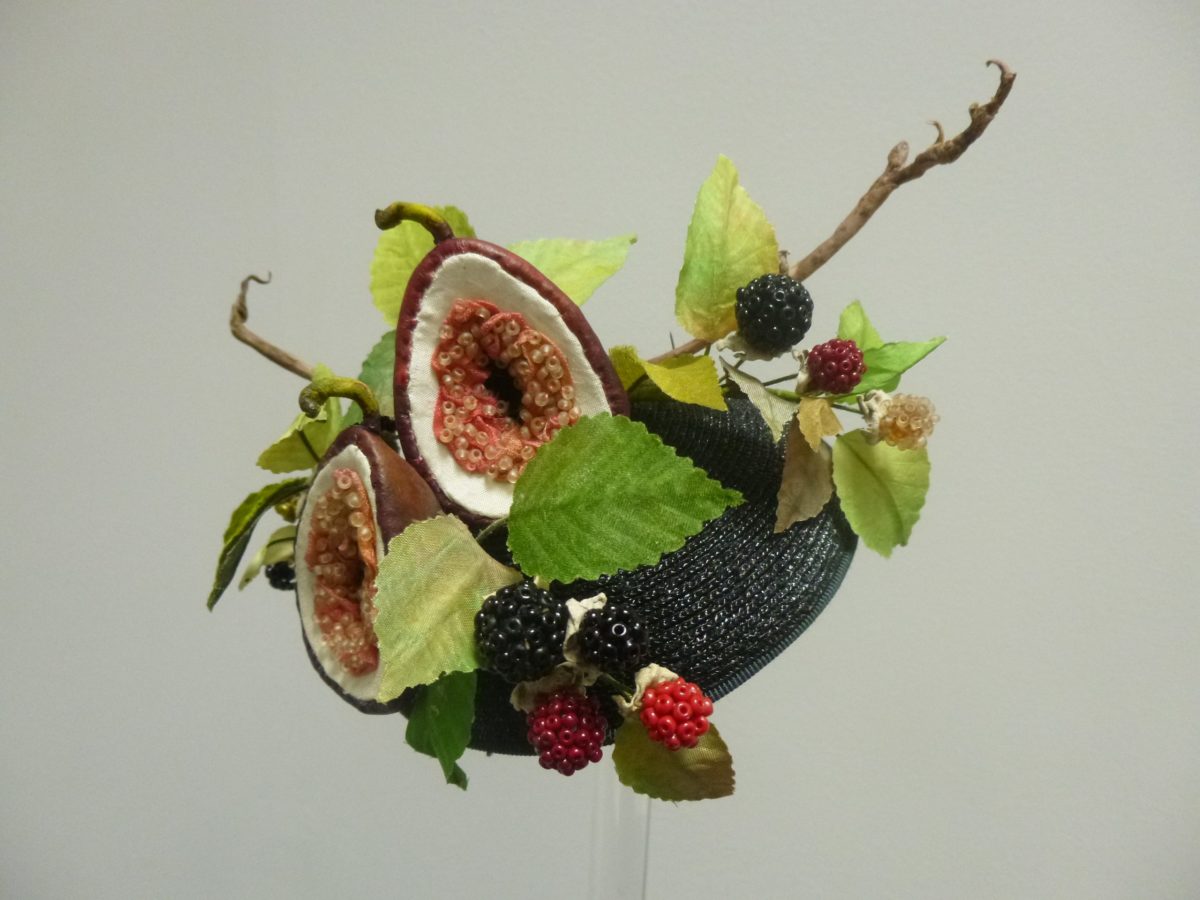 Elsewhere in London is Peckham-based Rosanna Bishop, for whom the combination of fine art, graphic design, photography and textiles made the craft of printed textile design a natural creative fit. "I was attracted to the idea of creating a tangible, useful product from all of these skills and fell in love with the tactility of screen-printing".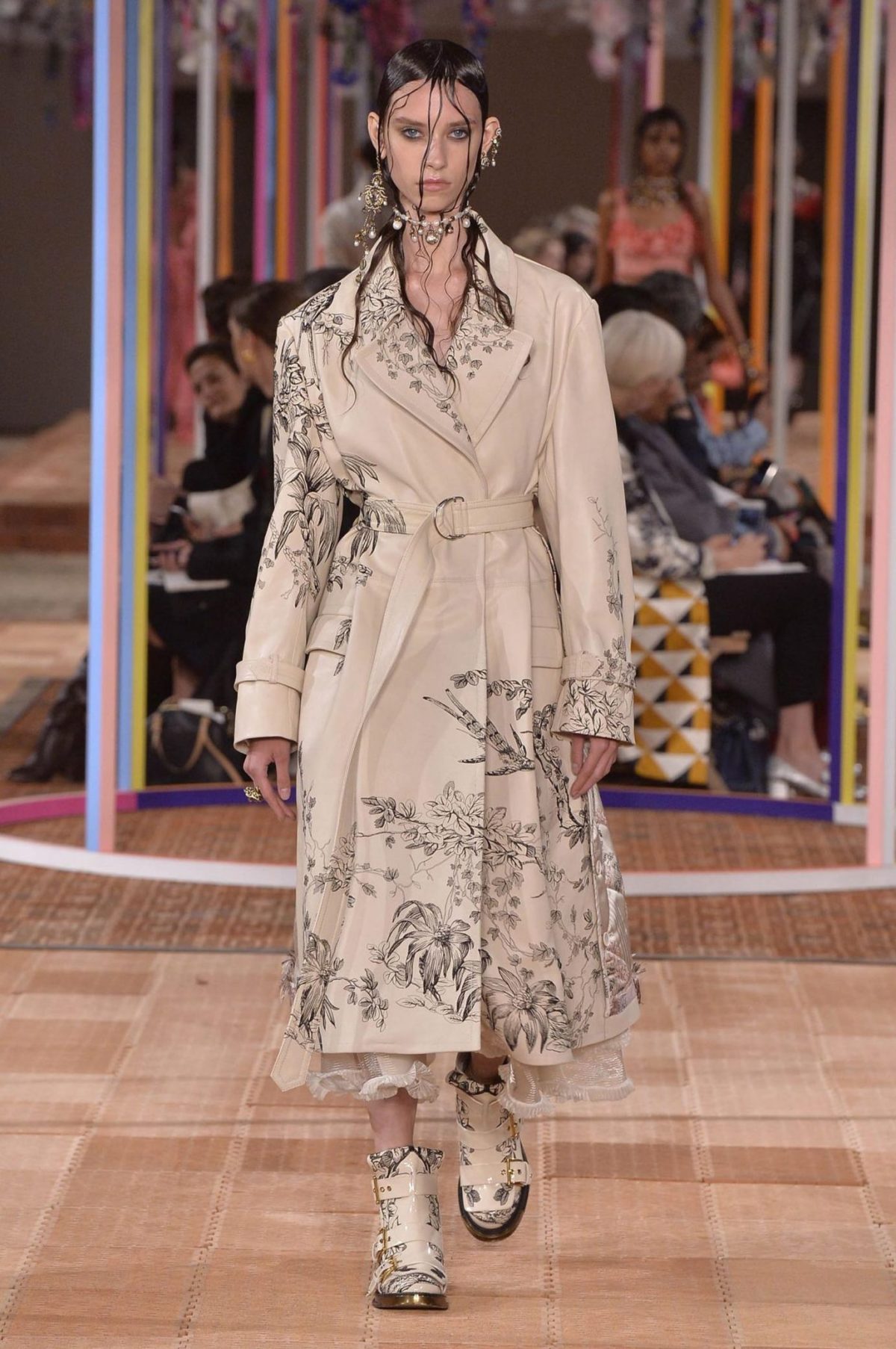 While the designer names featured on her stellar CV — Alexander McQueen, Pringle of Scotland and MatchesFashion.com among them — could easily be mistaken for a features list in Vogue, after a number of years creating "more commercially viable textiles" for top fashion houses, Bishop was keen to explore the more conceptual, unconventional side of her craft and applied for an MA in Printed Textiles at the Royal College of Art, supported by QEST Garfield Weston Foundation funding.
She speaks about her recent final MA project, "Taboo Beauty", with pride. In it, four rolls of fabric — each symbolising a different aspect of taboo beauty — were made using unconventional fabric manipulation and screen-printing techniques designed. Some of the techniques involved in her work range from hand-drawing and digital manipulating to fabric
experimentation, exposing designs on to silk screens and hand-mixing pigments to create colours.
"The craft of textiles is so vast, which I love," says Bishop. "There is always a different colourway to try, a different fabric to sample on, a different scale of the print, a different purpose for the product…"
As the industry continues to shift away from throwaway fast fashion towards sustainable, hand-made styles that are designed to be worn, admired and treasured for years to come, these expertly crafted creations will continue to shine.
This article was written by Charlotte McManus and first appeared in the QEST 30th anniversary magazine, produced by Illustrated London News, September 2020.