Rachel Spelling Creates Art With Paint Chart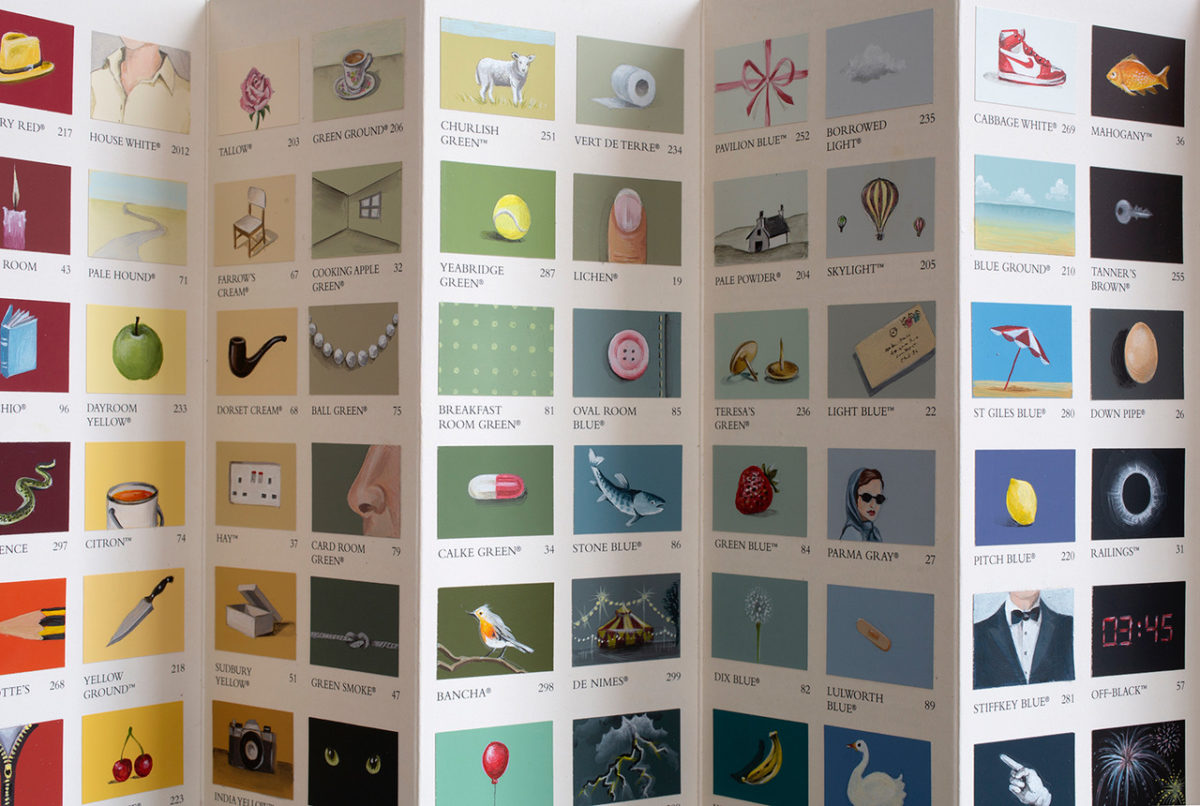 During the Spring lockdown last year, decorative and mural artist Rachel Spelling was frustrated at not being able to work on large-scale murals for clients, so instead she turned her hand to a smaller scale project. Starting with a Farrow & Ball colour card, Rachel painted 132 miniature murals – one for each of the colour blocks. When Farrow & Ball spotted the works on Instagram, they approached Rachel and asked her to paint new miniatures to promote their 12 trend colours for 2021, inspired by the story behind each colour.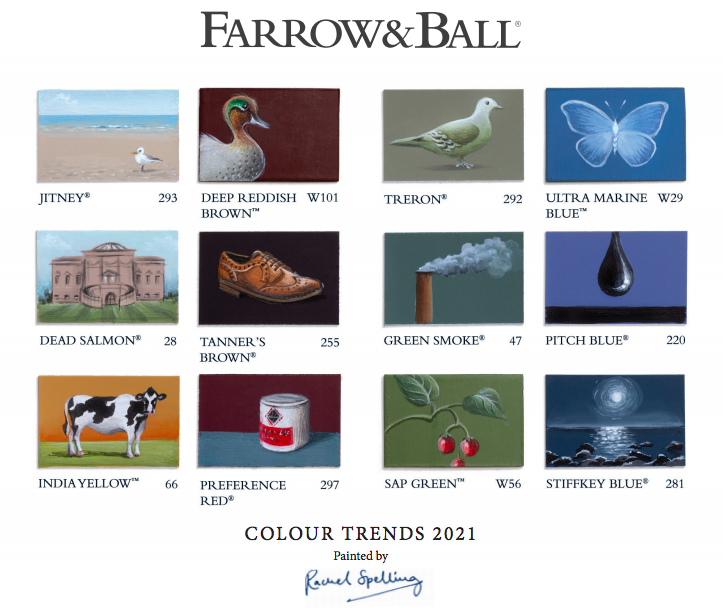 "There was something about the 2020 lockdown which made everything seem to shrink," says Rachel. "Our homes became our whole world and small things became very important. I had a lot of paint charts lying around and one day I painted a fish on a Farrow & Ball blue. It felt like painting a tiny mural, so it was familiar but also completely new at the same time. It was quiet work which I could do at the kitchen table and it couldn't be cancelled due to Covid, so I painted a few more – a hat, an eye, an apple, a snake – and then I got completely carried away and painted the whole damn thing…"
The work received an overwhelming response when Rachel shared it on Instagram, and many people were curious as to how Rachel chose the objects for each square, and if she had any sort of system. "I worked very instinctively," she responds, "and I was so lost in the work that the ideas just came straight away. I was careful to mix up the scale, so sometimes a colour was a whole landscape and in other boxes it was a close up on a piece of fruit or a button." This gave the resulting work an almost cinematic effect and allowed Rachel to bring in lots of references. The influence of her favourite artist, René Magritte is also obvious, particularly in the pipe on the Dorset Cream block, but the project is really a celebration of colour and the myriad ways it affects our lives, making it an appropriate antidote to this difficult lockdown period.
Prints of Rachel's painted colour charts are available to buy from www.studiospelling.com