Helen Reader Recognised For Her Contribution To The Equestrian Industry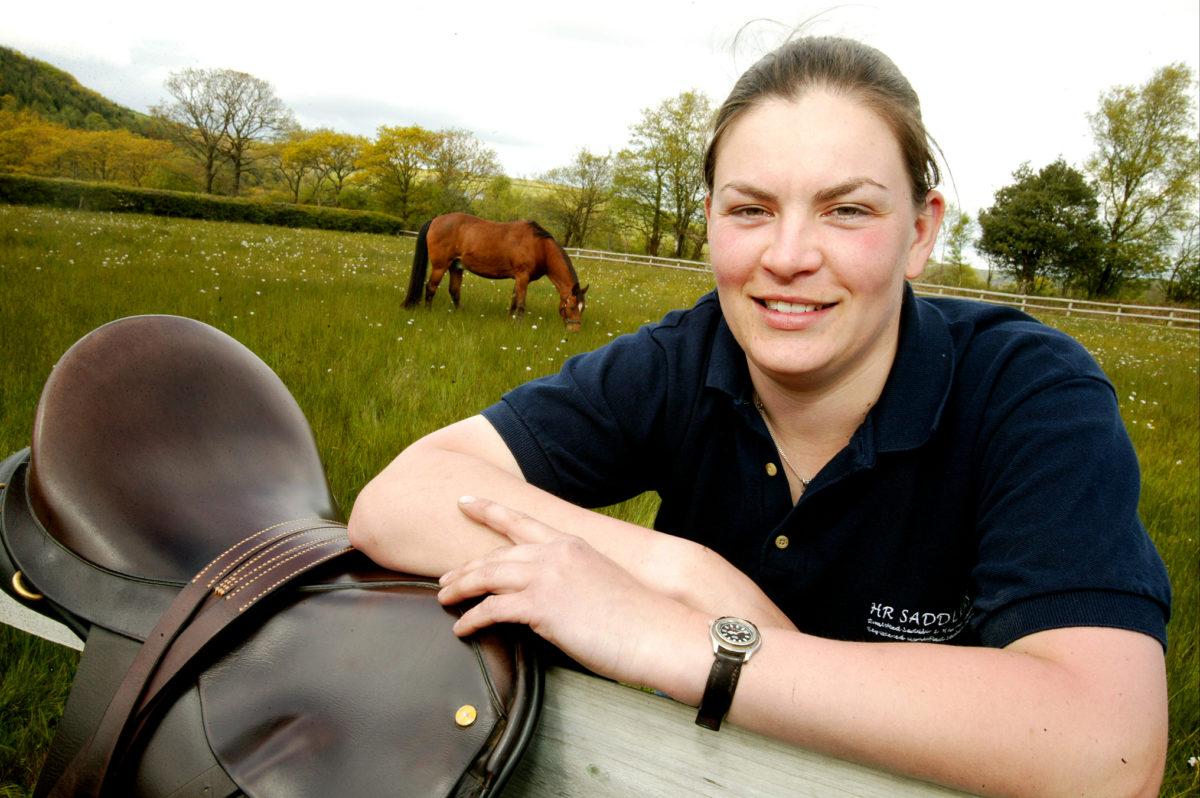 Society of Master Saddlers (SMS), Master Saddler & Harness Maker Helen Reader has been named as one of the UK's 100 most inspirational entrepreneurs by Small Business Britain's f:Entrepreneur '#ialso100' 2021 campaign.
Helen Reader, founder of Carmarthenshire based HR Saddlery, has been selected as one of 100 female entrepreneurs from across the UK who will be showcased by f:Entrepreneur in 2021. Helen received a QEST Scholarship in 2015 to further her knowledge in side saddle manufacture and restoration, thereby helping to preserve this dying knowledge for future generations. In 2018 she became the only Society of Master Saddlers member to hold the four titles of Master Saddler, Master Bridle Maker, Master Harness Maker and Master Saddle Fitter, and October 2021 will see Helen reach the pinnacle of her trade when she takes the reins as SMS President.
Helen combines running and developing her business with finding time for a wide range of activities. As a SMS Saddle and Bridle fitting lecture and assessor she has a passion for sharing her saddlery knowledge and experience gained from 23 years in the trade, and she regularly provides lecture demos for local branches of the Pony Club, Riding Club and British Horse Society.
Founded in 2017, f:Entrenpenurer showcases female role models to help and inspire all small businesses through content, stories and events. It particularly aims to hi-light trailblazing female entrepreneurs that lead small businesses alongside other activities.
From Beekeepers to PPE, tech entrepreneurs to pole-dance-enthusiasts, this year's campaign celebrates inspiring and resilient female entrepreneurs that have flourished despite Covid-19, with many still growing or starting new ventures.
On being selected as one of the 2021 #ialso100, Helen said, "I am delighted to have been selected as one of this year's #ialso100 female entrepreneurs. I am looking forward to the opportunities being a part of this campaign will offer to raise the profile of the Saddlery Trade and the successes of the UK's businesswomen.
To see the full list of the 100 women featured in this year's f:Entrepreneur #ialso100 campaign visit https://f-entrepreneur.com/fentrepreneur-100/
Congratulations Helen!