Veronica Main Awarded MBE For Service to Straw Hat Plaiting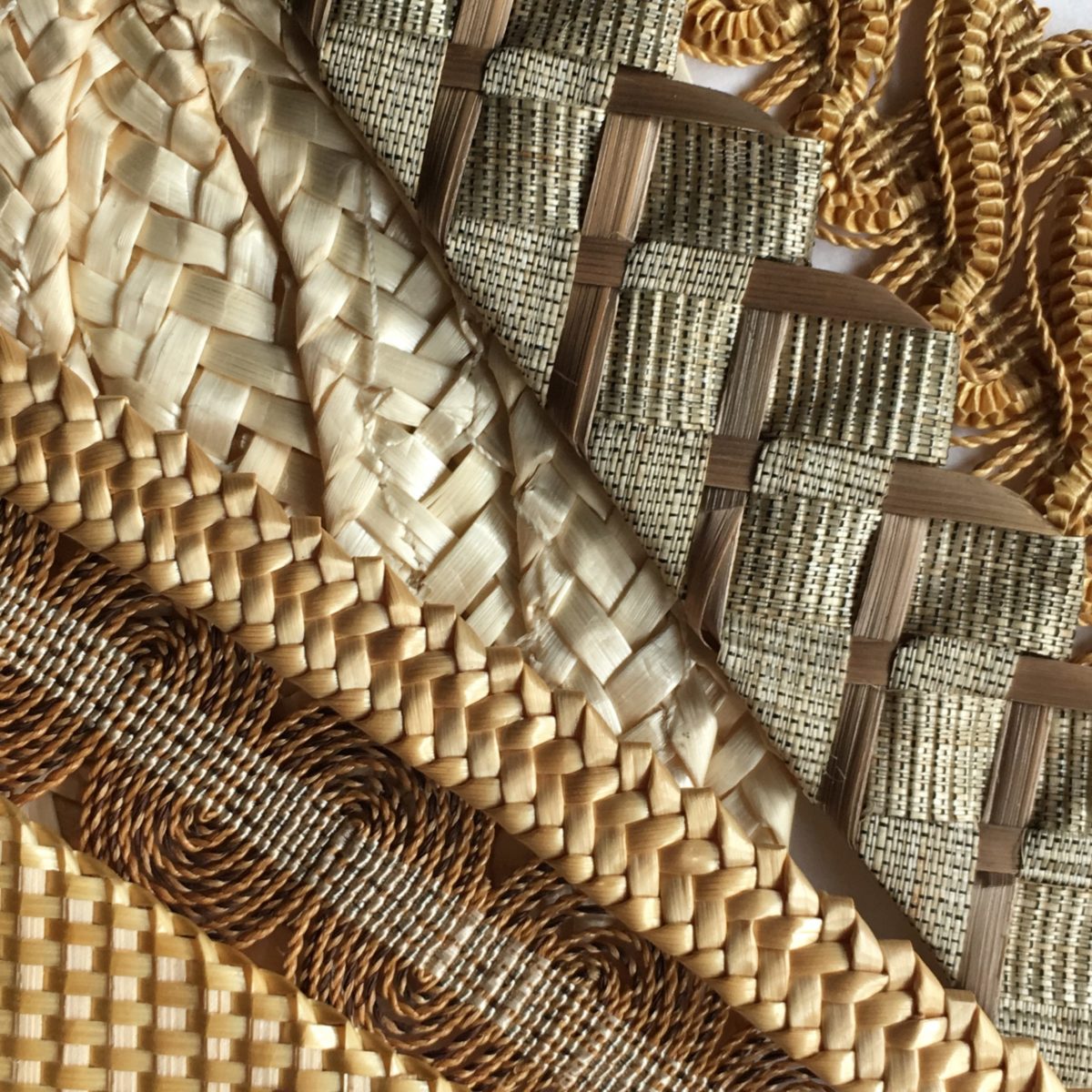 Huge congratulations to Veronica Main who was awarded an MBE in the 2021 New Year's Honours List, for her services to Straw Hat Plaiting and Endangered Crafts Skills. Once an important trade in the UK, straw hat plaiting is now critically endangered on the Heritage Crafts' Association Red List of Endangered Crafts, with only a few remaining practising craftspeople. Veronica has made it her life's mission to ensure that these skills are not lost, and here she tells us how she first became interested in the subject and shares insight into her career and passion.
How did you first get interested in straw work?
In the mid 1970s I was looking for a new craft to learn. I saw there was a local evening class for Corn Dolly Making and, much to the amusement of my family, decided to attend. By the end of that first class I had fallen in love with straw. The feel of the straws, their textures, the smell, the rhythm of movement just took me to a happy place. It was the beginning of a very long and rewarding journey.
Over the next ten years, I built a small business making and selling around the country, was frequently asked to make props for TV and film and had a great deal of fun. In 1986, a casual disparaging remark about corn dollies made me decide to investigate other uses of straw. Fortuitously, this decision coincided with a chance meeting at a major craft show. Two members of staff from Wardown House Museum and Art Gallery Luton invited me to demonstrate straw plaiting at the newly opened Craft Museum. Wanting to give accurate demonstrations I asked to view the collections and examples of traditional plaits so I could learn the correct techniques. The museum holds an important collection representing the Hat Industry and Headwear. The then curator spotted my genuine interest in the subject and enabled access for me to examine the collections. Her kindness, trust and support was the beginning of a magnificent journey, which I am still on.
Can you tell us a little about what you did with your QEST Scholarship and your career?
The more I learnt about the British hat industry, the more I realised there were significant international links that needed investigation. In 1995 I applied for, and was awarded, a QEST scholarship which enabled me to travel to Switzerland and to museums in Europe and the USA where I investigated links and commonalities with the British hat industry. My findings were passed back into the information held at Luton and I continued to teach the techniques. In 2003, I published a book of Swiss hat industry techniques, which has become the 'go-to book' and is used in Switzerland to deliver courses at Strohmuseum im Park, Wohlen.
In 2006, I realised that the straw hat industry was still not appreciated in academic circles of costume history and I decided to gain an MA in the hope of raising the subject's profile. That coincided with being offered the position of Curator of Costume and Textiles at Luton. It was a dream come true as my role included responsibility for the Hat Industry and Headwear collection that had started my adventure. It was wonderful to create exhibitions, develop and document the collections and to work with students to progress their enthusiasm and interest.
I retired in 2015 and since then have been even busier working to promote our heritage crafts. Realising that I needed to embrace technology, I developed a dedicated subject website – www.hatplait.co.uk – and an Instagram account to share my knowledge and skills. The response has really encouraged me. I am hoping to find a book publisher prepared to publish a book of instructions for making about 50 of the most traditional British hat plaits. Plait instructions were seldom written down so this will be a first. It will be of great interest and assistance to hat designers and makers, mixed media artists and many other craftspeople. I also plan to develop the skills that will enable me to successfully add 'how-to' videos to my website.
After forty plus years I am still as passionate about straw plaiting and am determined to share my knowledge and skills so they can be carried forward and developed.
What are some of the highlights of your career?
QEST gave me confidence and self-belief. It freed me to discover more subject knowledge, a deeper understanding of the working practices and to undertake more research than otherwise possible. Another highlight is undoubtedly travelling to Transylvania where I spent time living and working with straw plaiters. It was a voyage back into the times of straw plaiting as an industry. It significantly developed my understanding in ways not possible from simply examining objects and reading accounts. The experience was also deeply moving and developed me as a person. I could also mention working with Strohmuseum im Park, Wohlen, Switzerland, to help them better understand their collections hat industry collections and the links to the British industry; the publication of my book, Swiss Straw Work – Techniques of a Fashion industry (2003); being a curator at Luton responsible for the Hat Industry and Headwear collection and being interviewed by Dame Jenni Murray about hats on BBC Womens' Hour.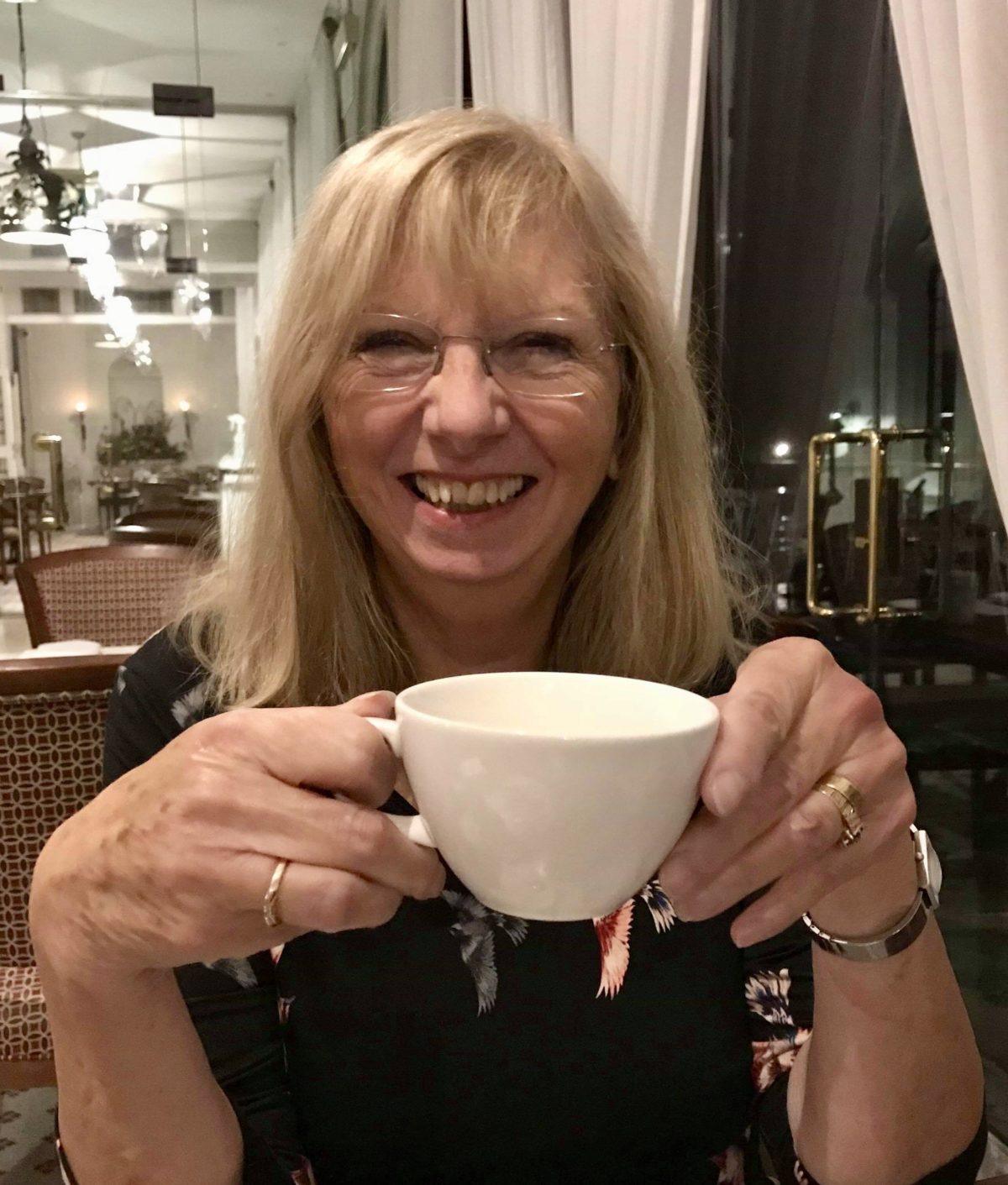 What does the MBE mean to you?
Emotionally I am still absorbing the enormous honour of an MBE. It something I never dreamed would happen and is more than I could ever have hoped for. So far:
It makes me realise that people believe in me and my work.
It excites me that straw plaiting has been recognised as an important heritage craft.
It thanks my family for supporting me no matter what. They have been my bedrock.
It validates my passion, enthusiasm and battling to raise the profile of straw plaiting.
What are you plans looking forward?
In the same way QEST opened doors for me, I hope the MBE will encourage a book publisher to recognise the importance of the subject and to accept a book proposal from me. Since the announcement there appears to be an opportunity opening for me to visit the Orkneys to share knowledge of their straw plaiting heritage with the islanders. It is something I have wanted to do for over thirty years.
I love sharing my knowledge and will never stop fighting for the British hat industry and the tens of thousands of plaiters long since forgotten. The MBE and support of QEST gives me the confidence to continue to move forward with my plans to inspire others.
I am looking forward to designing and making my hat to wear at the Investiture, hopefully later this year. I will be making the straw plait and will choose a plait pattern traditionally made in Buckinghamshire.