Brocade Pattern Weaving with Laura Thomas
November 12th 2022 @ 12:30 pm

-

November 13th 2022 @ 4:30 pm

£195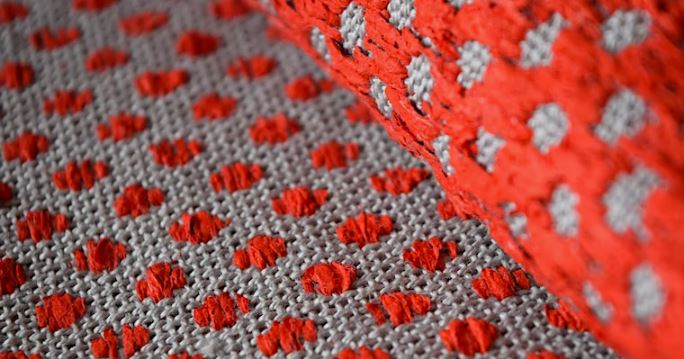 An introduction to weaving patterns and motifs on your multi-shaft table loom
An exciting workshop exploring the design potential of various structures which encompass weft floats to create design detail. Working on a pointed draft on at least 8 shafts, you will explore brocade pattern weaving as well as other extra weft techniques such as corduroy and distorted floats. As well as weaving brocade patterns given to you, you will be taught how to draft your own unique brocade motifs to weave. Making use of my extensive yarn store, you will be encouraged to use unusual weft yarns to create untypical fabric samples.
Please note this is a workshop for weavers with intermediate experience – if you're not sure if this is you, please get in touch to discuss – [email protected]
What to bring: Participants are asked to bring a prepared handloom – you must have at least 8 shafts for this workshop. Please prepare a balanced sett, pointed draft warp in a yarn of your choosing – cotton would be ideal. A plain coloured warp would be preferable to stripes in order to fully appreciate the structures you'll be trialling. The warp width and length are at your discretion, depending on how industrious you feel! Please also bring at least 2 shuttles, a notebook, point paper / graph paper, pencil, rubber, black felt pen, fabric scissors, your warp yarns and your own weft yarns (if desired). Please get in touch if you have any questions on your warp preparation.
Maximum participants: 4 (but get in touch if sold out, as I'll schedule another date)
Tea, coffee and snacks are provided throughout the day. Please bring your own packed lunch, or we are next door to the Pottery Cafe where there is a good range of meals to choose from.