Underwater Utopia by Gold Maria Akanbi
November 12th 2022

-

January 21st 2023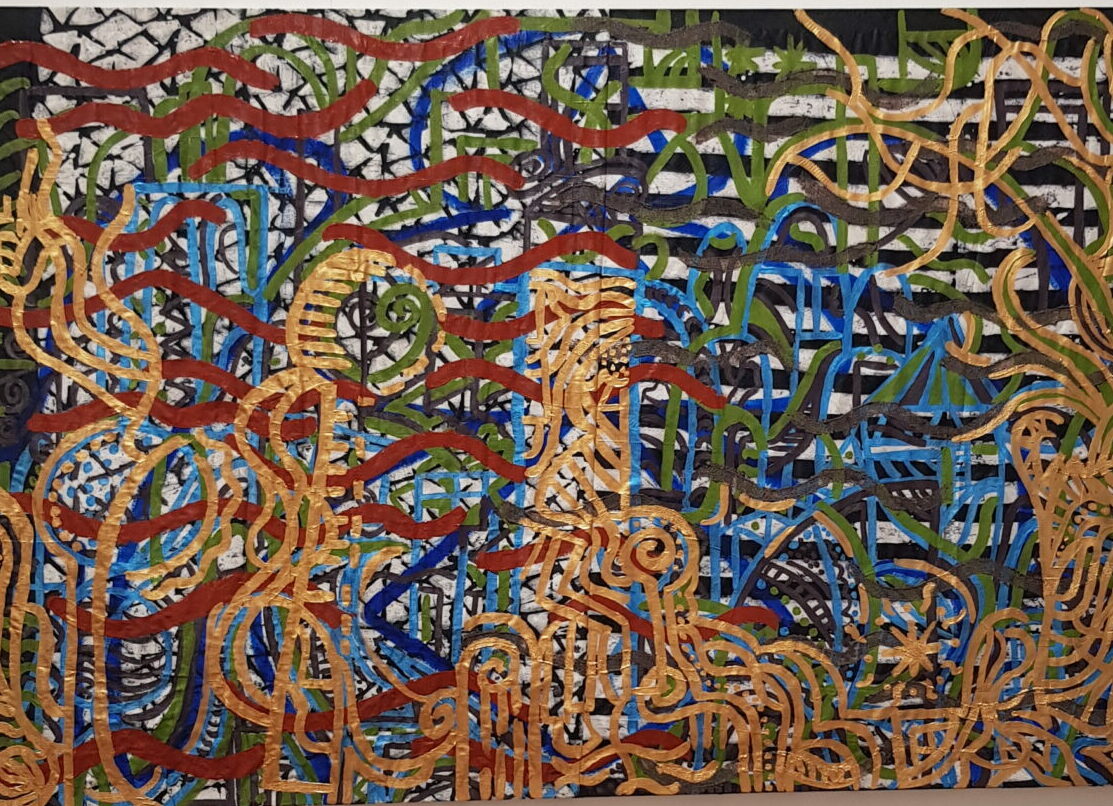 This solo exhibition by multidisciplinary artist Gold Maria Akanbi, investigates the depths of the ocean, bringing a hidden natural world to the surface through a collection of textiles, sculptures, paintings and sound.
Inspired by the Marina Trench in the Pacific Ocean, which at its deepest is nearly 7 miles from the Earth's surface, Gold was struck by how the difficulty to explore and discover these depths makes it the closest thing to a utopia for the natural world.
Though their interest in the sea, fears of changing sea levels, and the continued destruction of marine life, Gold has attempted to create her own underwater utopia, in an array of work that includes sound installations that represent endangered animals and dangerous weather patterns, garments that act as new deities in the form of fabric, and carved clay sculptural balls.
With such a range of materials Gold draws on sensory isolation and stimulation, protection and power, as well as societal and personal freedoms. Her fascination with the historical, the spiritual, and the other-worldly emerges through research into the spirit of the Yorùbá Òrìṣà, who were sent to help us to thrive on Earth; the concept of power within a Philosopher's Stone; and the use of runes in the ancient world.
With a practice that sprawls between mythology, archaeological excavations, spirituality, and the ineffable, Gold's creations are sensory-stimulating abstractions, that expand to form new worlds.