Cheese-making Workshop with Andy Swinscoe
January 31st 2021 @ 9:30 am

-

3:00 pm

£120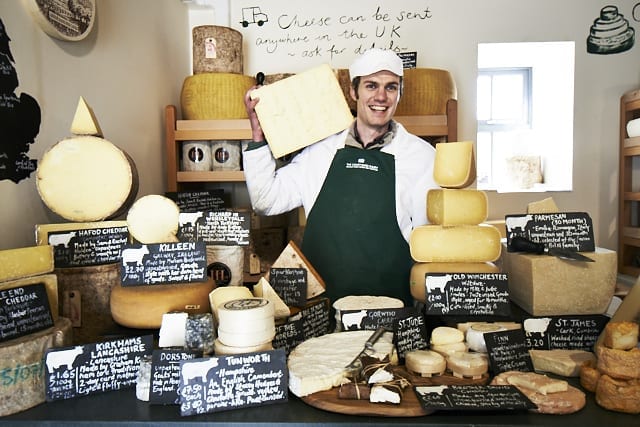 The course is detailed and covers all the basics of cheese-making, combining a hands-on approach with some theory classroom work.
The subjects covered include: milk composition; use of rennet; selecting and using ripening cultures and starter bacteria; setting the curd; cutting, draining and stirring the curd; moulding, milling and pressing the curd; and cheese ageing. You will make two types of cheese: hard 'Cheddar-style' and soft 'lactic'.
The course also includes three recipes to take away, plus additional course material to give you pointers about sourcing equipment for both home and commercial use, and further learning.
Each course is for up to eight participants, with each participant  using separate cheese vats and moulding equipment to ensure everyone gets a full experience.