Creative Goldwork Embroidery – Metal Threads and Colour with Hanny Newton
November 16th 2023

-

November 19th 2023

£472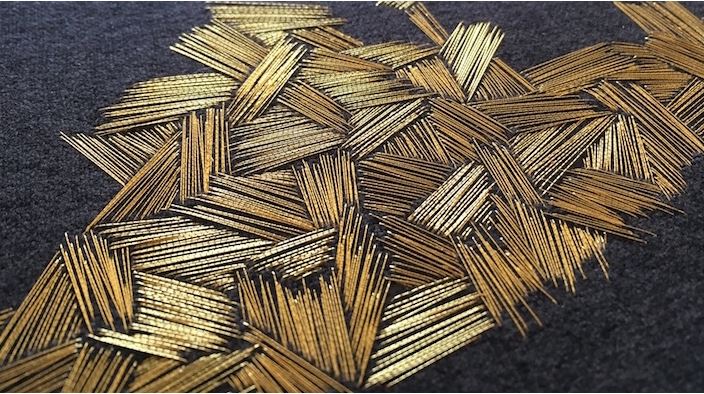 This creative embroidery workshop gives stitchers of all backgrounds the opportunity to get creative and explore the possibilities of goldwork techniques, such as couching and chipping, looking in depth at creative ways to play with colour in your work.
Discover a creative approach to goldwork embroidery and explore the many exciting ways you can combine colour and metal threads in your work. The tutor will show you how you can open up a world of combinations to experiment with and explore this centuries old art form, whatever your stitching experience.
Throughout the workshop, you will build up your own unique series of hand embroidery samples and drawings, which can become a tool kit of techniques and explorations to further your creativity and enhance your practice.
The tutor's goldwork embroidery workshops are a balance of technique and experimentation, leaving plenty of breathing space for artists to find their own response to the historical techniques of goldwork, combined with a creative look at bringing colour into your work. She will teach the fundamentals of techniques and methods of experimentation, which allow everyone to create their own unique outcomes and have more ownership over how they use stitch.