Eco dye and print with Sarah Diver Lang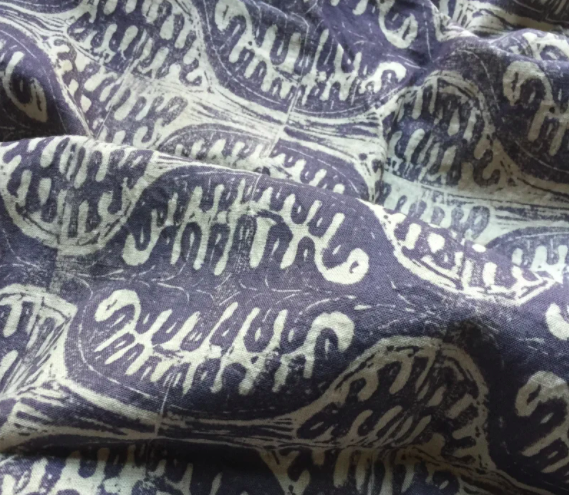 Explore the alchemy of natural dyeing and printed textiles in this three-day course with Sarah Diver Lang, an experienced designer maker and community focused artist. Spread over three weekends, this comprehensive eco printing and dying course will take you through the processes of designing and carving your own lino block print and using it to print using iron dyes on fabric you have coloured with natural dyes. Learn how to prepare your fabric for dying in baths of natural substances such as madder, weld and indigo, and how to mix your eco printing inks, before creating a print on your own hand dyed Scottish silk hemp. You'll come away from this course not only with a comprehensive understanding of a range of new processes, but also a beautifully printed envelope cushion that you have crafted from scratch with your own fair hands.
This three-day course will take place on 12, 19 and 26 June.