Expressive Landscapes: Wet-Felting Workshop with Valerie Wartelle
March 11th 2023 @ 10:00 am

-

March 12th 2023 @ 4:00 pm

£180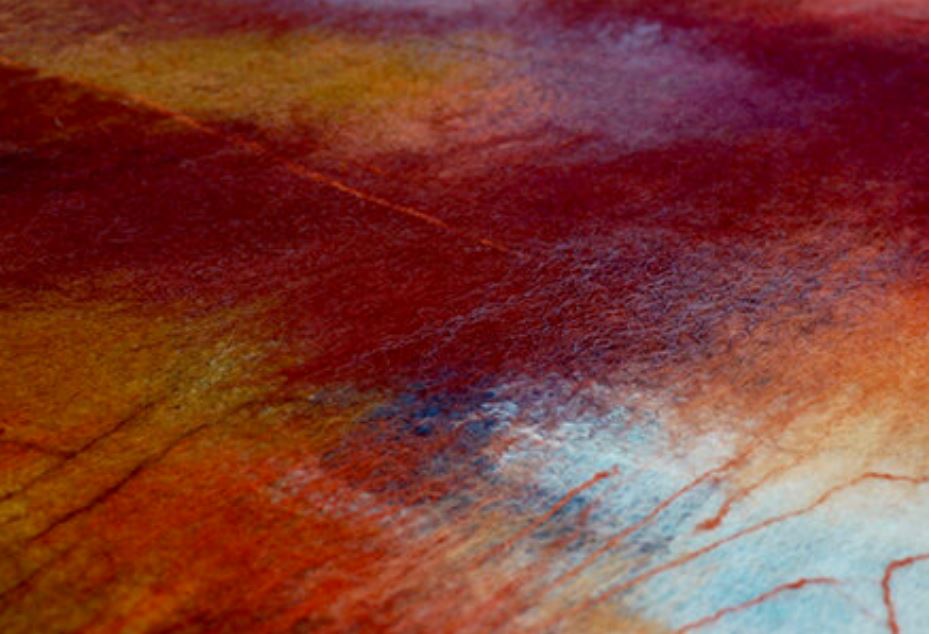 On this two-day course you will be guided through the steps Valerie uses when creating her own felt artwork. You will be encouraged to explore the qualities and behaviours of wool fibres, silk threads and fabrics through the wet-felting process. This workshop is suitable for all levels of ability from beginners to experienced felters, and only requires you to engage your own creativity.
On day one you will first explore marks and textures through rubbings, collage and drawing. Through discerning observation, you will enhance, isolate and develop line, texture, form & colour to create a series of drawings. These will then be used as inspiration to develop experimental pieces, manipulating fibres and textiles using the layering technique.
Day two will be dedicated to creating your main felted artwork. Working from your own starting point as well as your drawings & samples from the previous day, you will develop your piece gradually applying fibres, threads and inserts in fine layers.
Skill level: You do not need any previous experience of felting, just a desire to delve into your creative self (and we all have one, just need a nudge to find it sometimes!).
Included in the workshop:
All drawing and felting equipment and materials are included
You will have access to my extensive stash of merino wool tops, silks fabrics, embellishment fibres
Workshop technical handout
Refreshments