Mourne Modernity with Mario Sierra
October 4th 2021

-

October 10th 2021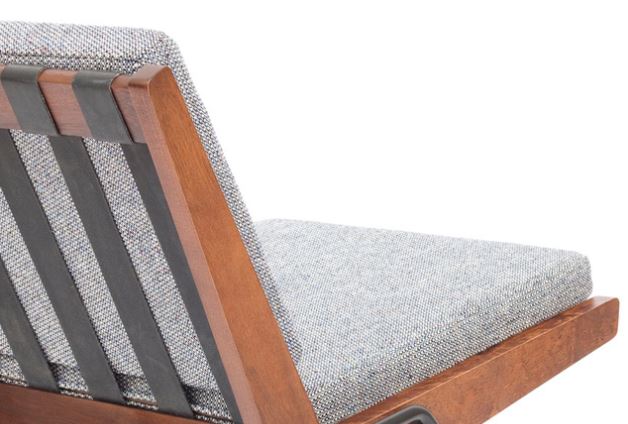 In celebration of modern craftsmanship, twentytwentyone hosts a series of interactive hand-weaving demonstrations with Mourne Textiles as part of London Craft Week 2021.
The brand's Upper Street shop sees the installation of a stunning, vintage handloom transported from the Mourne studio in Northern Ireland, with live demonstrations led by QEST Scholar and Mourne's creative director Mario Sierra. A rare opportunity to see the highly skilled weaving processes involved in creating the fabrics used in twentytwentyone's latest releases.
Continuing their 25th anniversary celebrations, twentytwentyone is launching Mourne Textiles' latest archival fabric, Pebble. This versatile tweed was originally designed in 1970 by Mourne's founder, Gerd Hay-Edie. Today the design has been lovingly reworked to adorn the Robin Day Chevron Chair.
The Robin Day Chevron Chair is a new reintroduction under license from the Robin and Lucienne Day Foundation. Unavailable since the early 1960s, the Chevron chair features an FSC walnut frame made by Isokon. The combination of textural wool with planar black walnut makes for an evocative design.
Following the launch of the Anniversary Edition of the Robin Day Reclining chair, twentytwentyone is pleased to introduce a second colourway, Gorse, to the highly textured Cloughmore range of fabrics.
To complete the collection, the Robin Day Slatted bench displays a range of cushions that can be used in combination with the versatile walnut bench.
During London Craft Week 2021, visit the twentytwentyone store to discover their latest releases with Mourne Textiles.
Demonstrations: 9 October 2021, 12:00, 15:00 and 10 October 2021, 12:00, 15:00