Straw Hat Plaiting with Veronica Main
April 22nd 2022

-

April 24th 2022

£296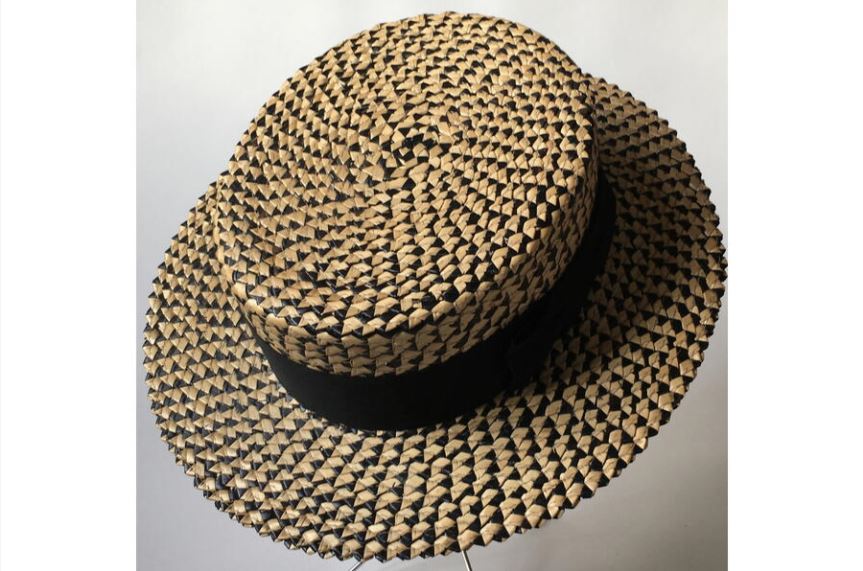 Learn how to accurately recreate straw plait made for the straw hat industry. Learning from one of the country's last traditional straw plaiters you will discover how to prepare the straw then to produce plait suitable for making into a hat.
The course will begin with a short contextual introduction to the occupation of straw plaiting for the hat industry. You will undertake the necessary straw preparation, learning how to select and prepare plaiting straws. Working through a structured programme of skill development you will make a number of wholestraw plaits learning how to join new straws to produce a long, strong length of plait suitable for hat making.
Once these skills have been mastered you will progress to splitting and preparing straws leading onto making a range of simple split straw plaits. You will acquire a repertoire of several plait types and have the basic knowledge required for making a simple hat. By the end of the course you will have a clear understanding of the structure of a hat plait, the method of making the plait quickly and effectively.
Important notes:
You will be working with wheat straw. At the start of the course you will prepare a sheaf of wheat which can be dusty. If you prefer to protect your hands during this work please bring lightweight gardening or strong plastic gloves.
Manual dexterity is required. Straw plaiting requires use of the thumb and first two fingers of each hand and prolonged working can be physically tiring.
If you need to wear glasses for close work then please bring them. Some of the work can be quite fine.