Five Seasons
April 15th 2022

-

June 11th 2022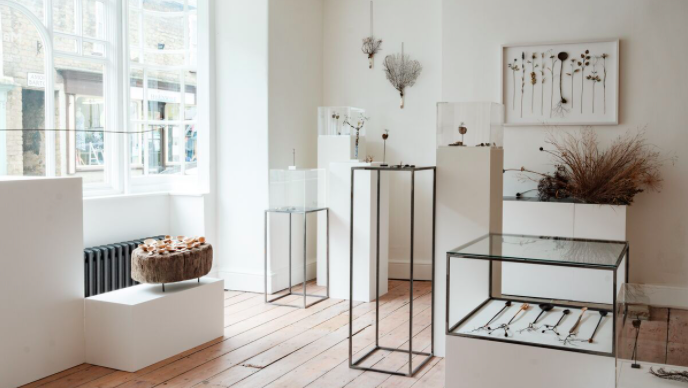 This exhibition presents new multidisciplinary work by six artist-makers, including QEST D'Oyly Carte Charitable Trust Scholar Annemarie O'Sullivan, each responding to the garden designer Piet Oudolf's unique planting philosophy and celebration of the natural world.
Distinct works ranging from landscapes in porcelain, elemental forms in wood and metal to hand-woven tapestries, reveal a search for something sacred from the ordinary. Formed from deep associations to the cycles in nature, the works celebrate all that has been overlooked and yet to be discovered, intertwining the tangible with the imagined. These visual memories, themselves akin to the experience of walking in Oudolf Field at Hauser & Wirth Somerset, create landscapes one might dream of, where immersion in nature is total. As Oudolf comments, 'It's not what you see, but what you see in it'. Characterised by an intuitive spirit, traditional craft techniques come alive in a collective response, oscillating between large-scale vistas and microscopic details. A surreal, dreamlike place, a place stranger than nature.
Featuring Craig Bamford (SASA Works), Mark Reddy, Romilly Saumarez Smith, Katharine Swailes, Annie Woodford, and Annemarie O'Sullivan.