Four QEST Scholars to Feature in Future Heritage at Decorex 6 – 9 October 2019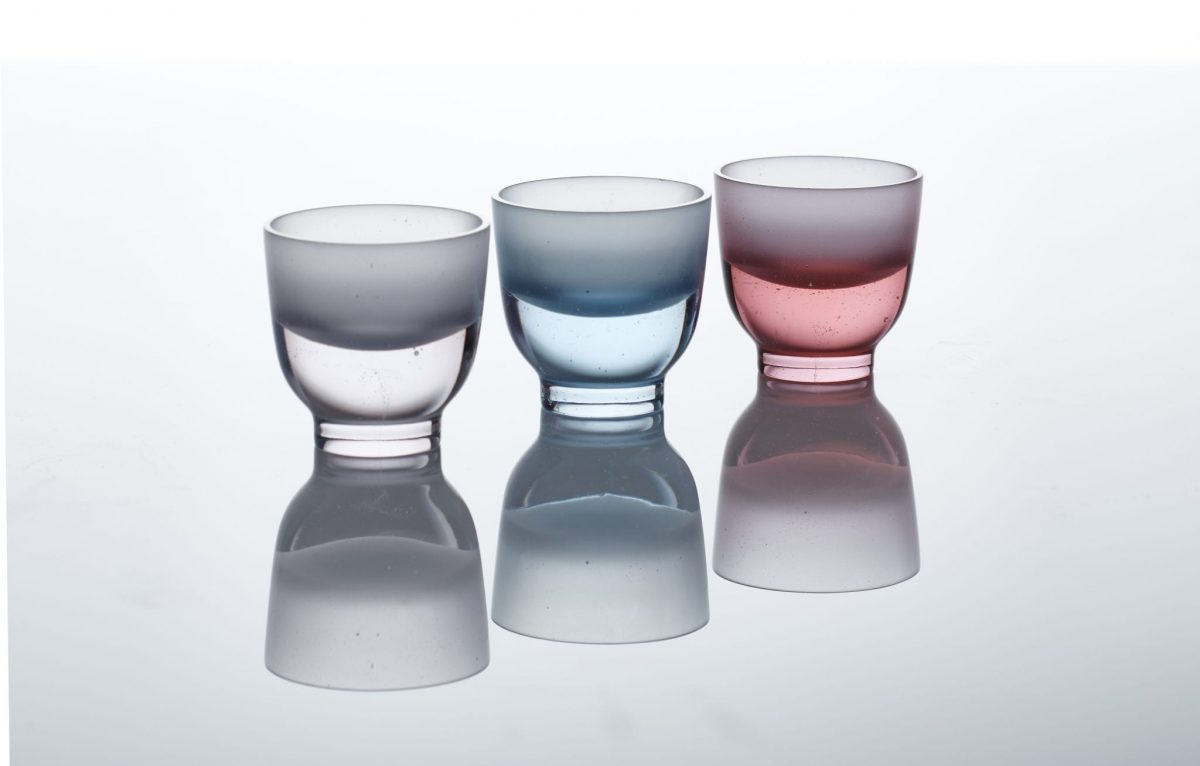 Four QEST Scholars have been selected to take part in the Future Heritage exhibition at Decorex, the leading UK interior design fair which opens next week.  Renowned applied arts and design critic and curator, Corinne Julius, has selected eleven of the most exciting emerging makers and craftspeople for the exhibition, working across a diverse range of media – from metal and glass to ceramics and digital.  It is the UK's leading platform for British craft, and aims to discover and support collectible artists and designers, so we are thrilled these four Scholars have been selected.
Of the 11 artists exhibiting, the four QEST scholars are Alice Walton, Hazel Thorn, Anna Lorenz and Celia Dowson.
Glass artist Celia Dowson will be exhibiting her Rhossili collection including new, larger pieces and incorporating new colours, oranges and light coppers.  The collection is informed by the Gower Peninsula in Wales and draws on the breadth of the natural world, capturing colours of the landscape and shifting light of the sky. Her works consider the domestic and ritual of everyday life however they are not designed to be used in a traditional, functional, sense; they offer sites for reflection and contemplation. Within each form the glass reflects and refracts light in interesting ways allowing us to question the inside and outside space both of the objects and the environment they are placed in. 
Silversmith Hazel Thorn will show some of her biggest wall pieces, approximately 100cm high by 60cm wide. Hazel has developed her own patination process that creates a different effect on each type of metal she uses, adding more distinction to the pattern. Silver stays white, gilding-metal turns black, and the areas where these two metals have alloyed during the fusing process become a blue-green shade. 
Art and architecture inspire Anna Lorenz's work as much as the desire to explore materials and concepts. She utilizes geometric forms, predominately the square, to investigate space, line and composition in her contemporary metal vessels and sculptures. Anna works cross disciplinary in a practice-based way from a studio in the Jewellery Quarter in Birmingham and teaches part time on the BA Jewellery & Object course at the School of Jewellery at BCU.   She says, "Future Heritage at Decorex is a new platform for my practice and I am delighted to have been chosen to exhibit as part of a selected group of makers. My work fits well into an interior context and I have been inspired to explore scale and function in my latest sculptural work that will be shown for the first time at Decorex. New creations will include a freestanding metal screen, double walled vessels, layered paper wall pieces and floating wire sculptures."
Alice Walton works with coloured clay to create sculptural and abstract forms with complex and intense textures, often with repetitive patterns. Her latest ceramic work is marked by her fascination for noticing mundane street objects such as concrete bollards, brickwork and pipework. She investigates how they can transcend into unusual objects, which form a new abstract landscape.  Alice's installation for Future Heritage will take inspiration from the roof of its venue, Olympia London. It will consist of elongated and extruded wall tiles in various shapes, hung together in order to create larger converging half-pipe structures that will snake around the walls in ambiguous ways. Each tile will be enveloped with hand-crafted porcelain strips in a variety of difference colours and hues.