QEST Book Shortlisted for BBD&PA 2019 Awards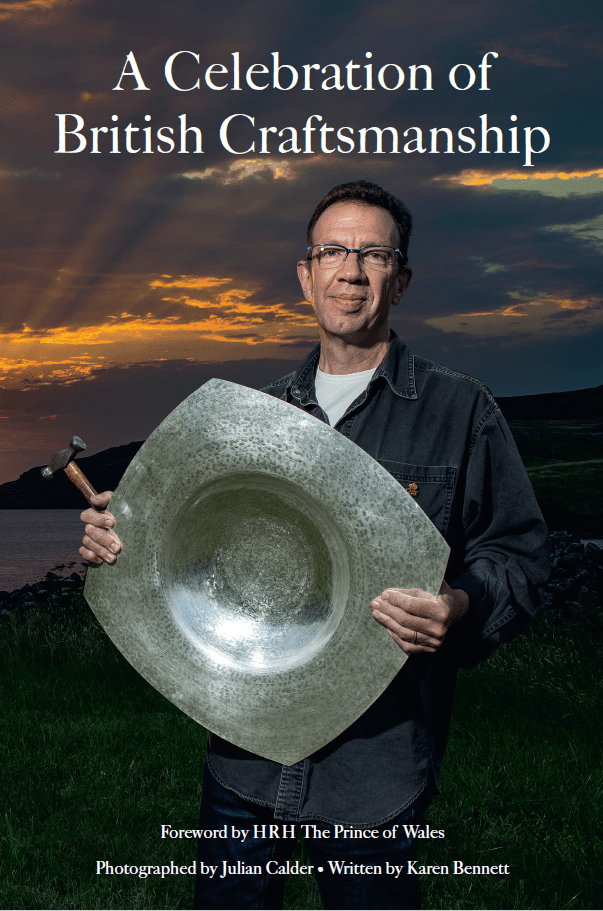 The British Printing Industries Federation have announced the shortlist for the British Book Design and Production Awards (BBD&PA) 2019, and we are thrilled to announce that A Celebration of British Craftsmanship has been shortlisted in the Photographic Books category.
A Celebration of British Craftsmanship provides a stunning glimpse into the vibrant, richly storied world of some of the craftsmen and women that QEST has supported throughout its lifetime.  It features 100 portraits and stories of QEST Alumni from across the United Kingdom, revealing a wealth of skill, knowledge, respect for traditions, and an abundance of innovative spirit.  From an armourer to basketmakers; a block-printer to ceramicists; a calligrapher to silversmiths; a charcoal burner to milliners; to stone carvers, weaver and many more, representing over 80 crafts both traditional and contemporary.
The BBD&PA exist to promote and acknowledge the innovation of both book design and production. Their panel of judges – selected from design, publishing, production and print – gathered for two days of intense judging with partners at Oxford Brookes University.  The winners of each category will be announced on Thursday 21 November at an awards ceremony in London.  We're keeping our fingers crossed…