Exhibition Review: Blanc de Chine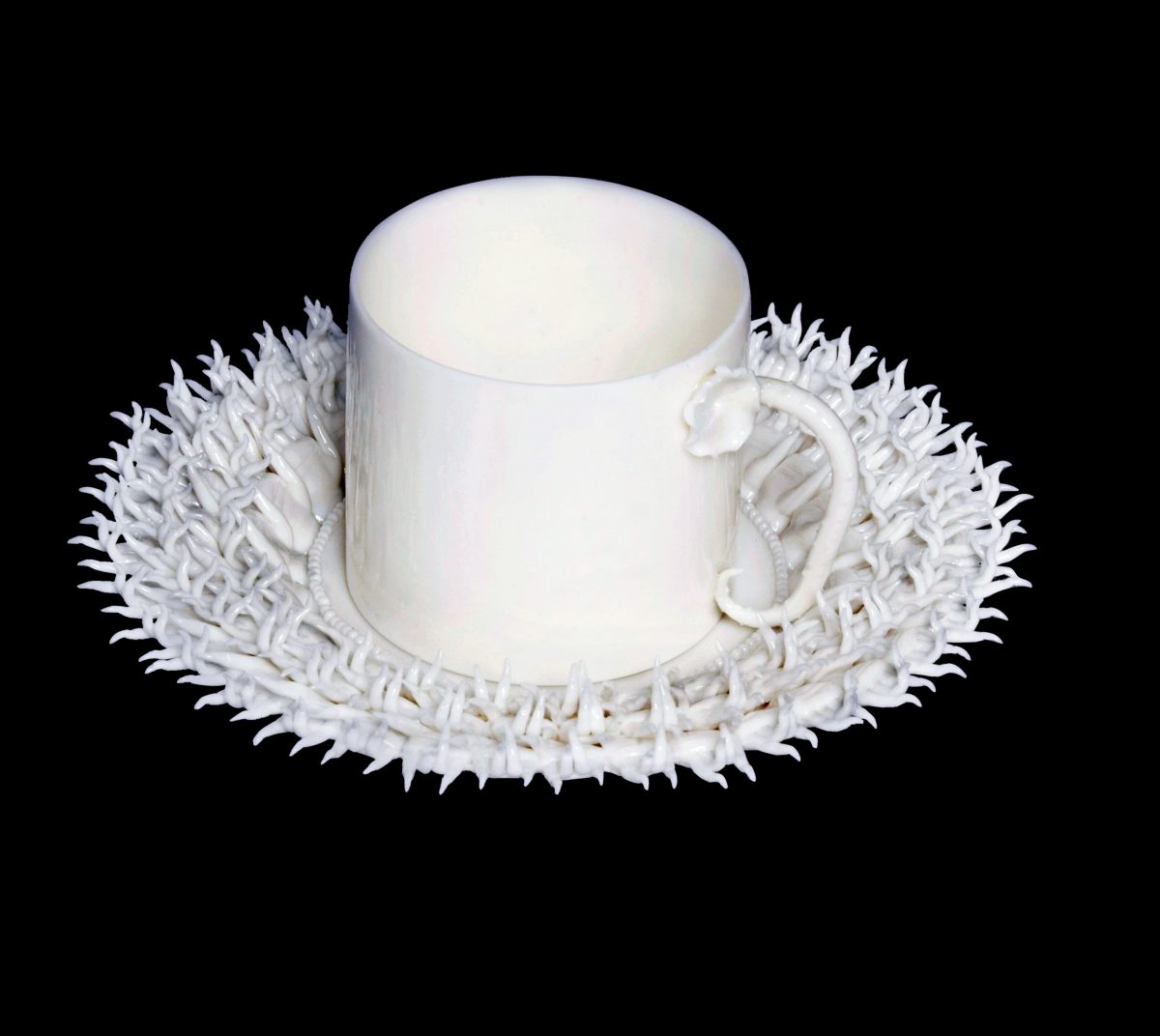 It is traditionally believed that the first porcelain to arrive in Europe was brought from Dehua, China by Marco Polo in 1295 and known as Blanc de Chine, literally meaning white from China. A current exhibition at the Victoria & Albert museum retells the story of porcelain-making in Dehua, showing historic pieces from the museum's ceramics collection alongside a selection of new works by six contemporary makers including QEST Scholar & Trustee Peter Ting.
"Blanc de Chine was not only the first porcelain in Europe, but it also inspired Meissen, Europe's first porcelain manufactory established in 1710. Its arrival sowed the seeds for the beginning of European porcelain as we know it," says Peter.
The show is curated by Xiaoxin Li who has displayed historic examples, including pieces dating back to the Ming Dynasty (1368-1644), alongside pieces by the contemporary artists. This allows for fascinating comparisons as the display builds a bridge between the past and the present, tradition and innovation and breaks the boundary of Chinese and non-Chinese ceramic practices.
In 2016 Peter co-founded Ting-Ying gallery with Ying Jian which is dedicated to presenting unique and limited edition works in Blanc de Chine porcelain from Dehua. They work with a wide group of artists whose expression of form is increasingly diverse, yet still retains as a starting point the shared history and language of Blanc de Chine porcelain.
Artists including Babs Haenen, Lucille Lewin, Liang Wanying, Jeffry Mitchell and Su Xianzhong, have pieces featured in the exhibition.
Blanc de Chine: A Continuous Conversation runs until 10 May 2020.
www.vam.ac.uk / www.ting-ying.com
This article originally appeared in the Spring 2020 edition of the QEST Magazine.